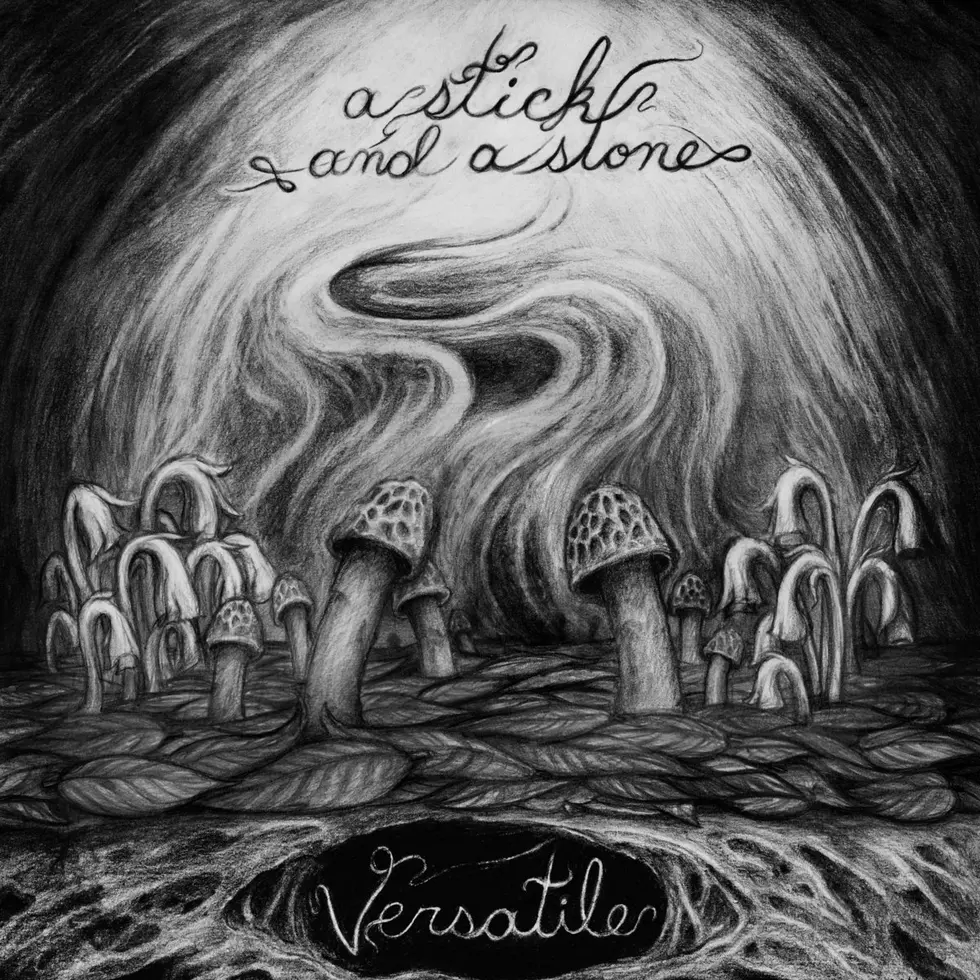 A Stick and a Stone Shows The "Versatile" Nature of Doom (Early Album Stream)
---
Back in 2017 when I discovered A Stick and a Stone, a solo doom project steeped in minimalism and showcasing the haunting vocals of project mastermind Elliott Miskovicz, I was nothing short of captivated. In every way that Miskovicz's music felt like doom, it also felt strongly not-doom; in every way that A Stick and a Stone gently broke me apart, the music ended up rebuilding me. I mean to say this: there was a significant healing element buried deep within those songs, and now, a handful of years later, this project has blossomed into something even more profound. Yes, it's still steeped in doom and doom-adjacency, but Miskovicz has significantly extended their palette, vocal and otherwise, resulting in 11 new songs that effectively tear right into the core of my heart. Check out an exclusive full stream below before Friday's release.

We talk a lot about "sad beauty" in doom metal, and few artists nail that paradigm quite like A Stick and a Stone. While these songs are rooted in positivity (community, ecosystems, and relationships, as Miskovicz explains in a short statement below), it's the simultaneous fragility and strength of their voice that gives the project the oodles of character it thrives on. "Singer-songwriter doom" might make sense here, too, but let's not discount some sublime multi-instrumentation that coalesces into something that "feels" simple but decisively isn't. Flute, pump organ, classical guitar, and more are on show here -- a massive undertaking of various elements all metered to just the right degree.
Stay well, and hope for a better 2021. I hope this music helps carry you forward.
I started writing and recording these songs in 2013, and did not expect to be releasing this album in 2021, but in some ways I'm glad it took so long. These songs are woven together by common themes of community and ecosystems and relationships, and how they hold us together when everything else is falling apart. So it's interesting to me that now, due to the pandemic and other setbacks, it's being released almost a year deep into a time of unprecedented global loneliness and isolation. I'm hoping that as people listen from their quarantined corners of the world, these songs might help people emerge from that sense of isolation in some small way.
---
More From Invisible Oranges