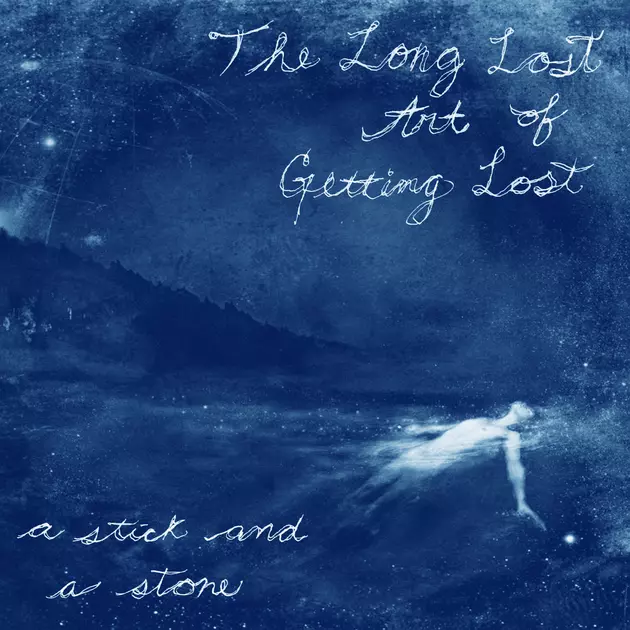 A Stick And A Stone – "Erosion" (Song Premiere)
Doom and clean-sung vocals have a healthy relationship. The non-distorted human voice brings valuable clarity and purity to a subgenre otherwise characterized by despair and sorrow. Perhaps there's resonance to be found in the calm acceptance of suffering as irrevocable from life's fabric; maybe restfulness and reflection are keys to awareness and mindfulness. That's to say: it's the vocal beacon which will cut through the fog. Cue Oregon-based "minimalistic" doom duo A Stick And A Stone and their upcoming third full-length The Long Lost Art Of Getting Lost. Check out an exclusive stream of the album's opening track "Erosion" below.
A Stick And A Stone have trimmed doom's musical fat to expose the bare emotions underneath; specifically, those driven primarily through vocalist Elliott Harvey's show-stopping and heartfelt performance. As exemplified on "Erosion," greatly reduced distortion allows for additional midrange headroom and a lighter headspace. Prominent viola (courtesy of co-member Myles Donovan) and soft bass offer a rounder replacement for hard-edged guitar chords. The floorspace so opened for Harvey's pipes sees them flexed deeply and passionately across impressive range; persistent, but entirely non-aggressive. And even while "Erosion" might be The Long Lost Art Of Getting Lost's jammiest track, Harvey creates pure, solemn doom ambiance on wavering ribbons of intensities.
"Erosion" establishes the crestfallen mood of The Long Lost Art Of Getting Lost, which develops organically over six additional tracks (40 minutes total). Climaxes (also vocal-driven) rise and fall gently, and A Stick And A Stone clearly spent significant time detailing over the quietest moments. They teach us that doom is also about silence, and pause. As an entirely introspective album, it lacks any purposeful excitement which would sully its somber spirit. The Long Lost Art Of Getting Lost feels entirely personal, like a journey taken solo -- perhaps the strongest indicator of the album's resolute emotional value.
Follow A Stick And A Stone on Facebook here.
More From Invisible Oranges