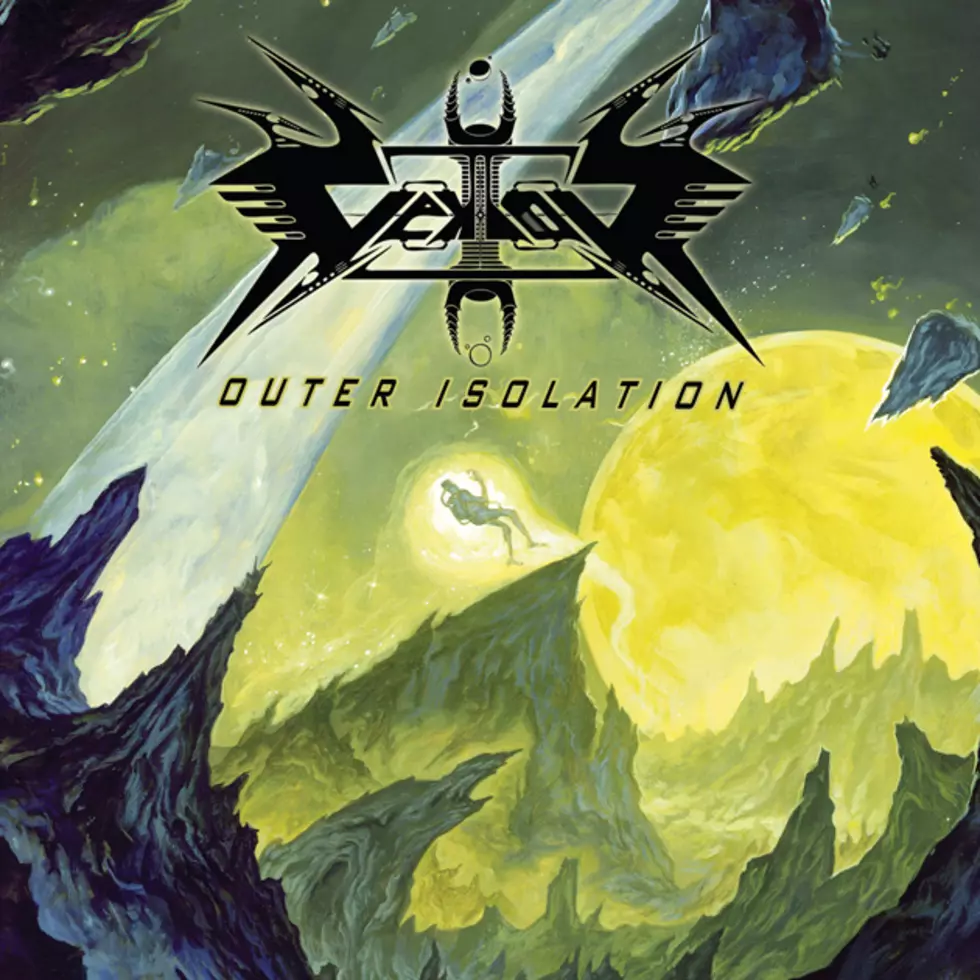 Technical thrash—that is to say, thrash by musicians positioning their own instrumental skills as a musical focus—feels like a contradiction in terms. Of every extreme metal subgenre, thrash is most closely related to punk, therefore rock and—far enough back—dancehall music. Thrash is dance music: like swing, tango and salsa (music from before electronic disco beats turned all dancing into mindless bump 'n' grind), comes with a roster of traditional song structures and staple beats that correspond with certain dances—circle pit, push pit, skank, beat-down and wall-o-death. Thrash, the word itself, is a verb, one we enact with our bodies—thrash metal is music to be embodied.
Most technical metal only embodies a musician's fingers, eschews easy-to-follow beats (or easily discerned beats at all) and familiar song structures. Those techniques are suited to a death metal context, where disorientation is a suitable goal. Many great death metal bands pull listeners from their bodies, usually bands with high amounts of technical acumen—Immolation and more recently Ulcerate.
Enter Vektor; everything about them sounds wrong for a thrash band. Their labyrinthine songs jump from mellow to angry with little warning. Their odd chord choices and speculative fiction (as opposed to the sci fi of, say, Anthrax's "I Am the Law") aesthetic sound cerebral, not physical, on paper. Thrashing comes from fighting gravity and inertia—it is impossible to thrash in zero gravity, right?
Of course, thrash has its technical legends, Coroner, Voivod, etc—bands which obviously inspired the core idea of Arizona's Vektor. The difference between Vektor and their peers is that their peers were tempered with a love of rock music—observe Coroner's string of cover songs, and Voivod's Nothingface and Angel Rat days. Vektor have none of that.
What they have is a clear vision, distinct from their peers. Listening to Vektor is like being the protagonist in one of the space exploration pulp-fictions that obviously inspire the band. Outer Isolation feels so dissimilar from what I'm used to that when I hear it I feel as if I'm taking the first steps in a new territory. For the time being it's virgin land—more "Fantastic Planet" with its Technicolor fantasia than "Twilight Zone" monochrome. I implore you to listen to Vektor now, while it's still unique, lest a horde of imitators sap Vektor of its vitality the same way most of Heavy Artillery's other bands sucked the blood out of Municipal Waste.
On his Earache blog, Digby Pearson defended the neo-thrash revival as a way to start history anew with the end of the '80s as a starting point. Vektor show this possibility first—the only band to do so that I've heard. Their take on the genre rests on a razor's edge: the heady elements balance perfectly against the inherent primal rage of thrash (See the skank-beat section in "Tetrastructural Minds" for an easy example).
The balancing act explains why Outer Isolation plays similar to their 2009 breakthrough Black Future, itself a quantum leap away from their Demolition demo. If it ain't broke don't fix it, as the old adage goes; Vektor might add, if it's already light-years ahead don't accelerate.
Vektor - "Dark Creations, Dead Creators"
Vektor - "Tetrastructural Minds"
More From Invisible Oranges