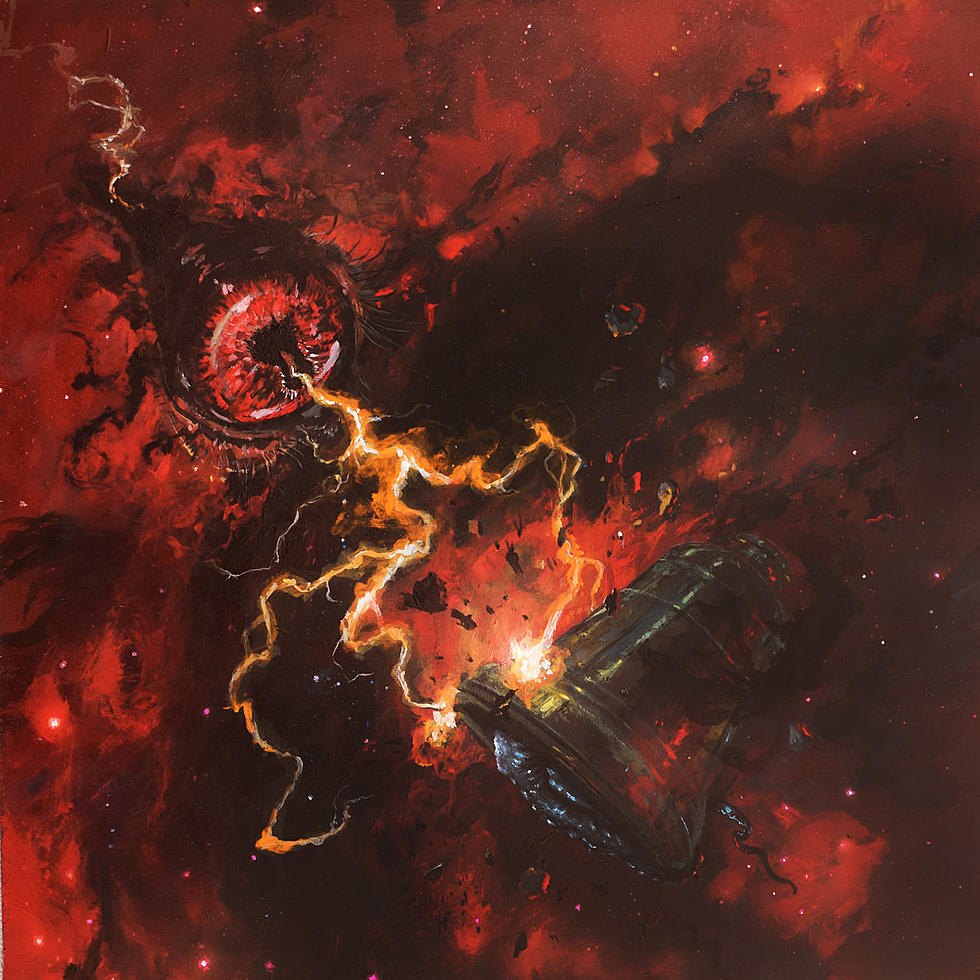 Upcoming Metal Releases 8/14/2016-8/20/2016
Hey friends, I'm back! Thanks for being so nice to Clayton - he really did a great job. You'll be hearing from him again before the year is out, I imagine. I've spent the past week getting back into the swing of things. Getting back to work after a weeklong vacation is always disastrous.
Oh, and there are quite a few re-issues via Fallen Empire records, but I'm still strapped for time. Mare Cognitum and Lubbert Das fans take heed.
Here are the new metal releases for the week of August 14, 2016 – August 20, 2016. Release dates are formatted according to proposed North American scheduling, if available. Expect to see the bulk of these records on shelves or distros on Friday unless otherwise noted or if labels and artists get impatient. Blurbs and designations are based on whether or not I have a lot to say about it.
See something we missed? Goofs? Let us know in the comments. Plus, as always, feel free to post your own shopping lists. Happy digging.
send Jon your promos at jon@invisibleoranges.com. Do not bother him on social media.
2016's latest addition to the pantheon of "space-themed extreme metal" shows the concentration in its own micro-Renaissance. The long-awaited union between American black metal solo artists Aureole and Mare Cognitum shows two very different sound manifestations of deep space. Opening the split is the prolific Mare Cognitum, who apparently uses a kaleidoscope to look into the deep recesses of space. Solo musician Jacob Buczarski's colorful, melodic black metal evokes the radiant, pastel shades of the Hubble telescopes photographs of various nebulae. Mare Cognitum's "pretty," melodic portrayal of space in black metal is in stark contrast with Aureole's more monochromatic darkness. Following in the style of the Alunar demo, Aureole's Markov Soroka builds his vision on space upon a deep, hollow base of dark, empty coldness. Though the industrial elements on Alunar were much more understated, Aureole's latest effort more closely resembles some of the greater works found on Cold Spring or Cold Meat Industry (listen to Sleep Research Facility to see what I mean).
"Marsh Dweller is a deeply personal, almost confessional project that is confounded by its own lack of self-consciousness (more on that below). Kerr rejects cooler-than-thou airs in lieu of loving homages to classic bands like Metallica and In Flames."
"Blood Incantation's intersection of the "classics," paired with the benefit of hindsight, harnesses the greatness from which death metal built its standards and put it in a kaleidoscope. Echoes of the obvious, inherent strangeness of Timeghoul, Gorguts and Morbid Angel make their way through, but as the album progresses, shades of Leprosy's controlled progressive edge and the blasting mania of Mithras's Forever Advancing…Legions (which might not be as "old school," but it's undeniable) make themselves equally as apparent. Blood Incantation's psychedelic take on classic death metal was more than successfully communicated in last year's Interdimensional Extinction EP, but the strange expanse of Starspawn cements these Colorado residents as a force to be reckoned with."
Following last week's Dawnbringer release, Chicago hometown hero Chris Black lays down yet another solid slab of heavy metal. Echoing the triumphant sounds of the Scorpions and Manila Road, the "High Energy Rock!" of this latest High Spirits single echoes Black's self-categorization. The upcoming full album, Motivator, oozes excitement, almost on a giddy level, but skillfully avoids any of the staleness found within newer "traditional" heavy metal. Expect that on September 16, but pick the single up now.
Stilla - Skuggflock | Nordvis Produktionen | Black Metal | Sweden
Each new Stilla release is truly something to behold. Though on the surface they are epitomic Swedish black metal, steeped in folkish melodies and classic black metal traditionalism, there is a hidden creative undercurrent which sets Stilla in a category all their own. The progressive nature of Stilla's music has always been apparent, and oddity is no doubt a common area between P Stille's Bergraven and the greater Armagedda-related kingdom, but the slight nature of Stilla's progression is awe-inspiring. As if they yearn for the "double-take," Skuggflock is filled with second guesses, dime's width turns, and an enshrouded cinematic scope. Prepare to watch this album blossom over multiple listens.
Skeletonwitch - The Apothic Gloom | Prosthetic Records | Melodic Death/Thrash Metal | United States
I'm not a huge Skeletonwitch fan, but I definitely respect them. Now armed with new vocalist Adam Clemans (Shaidar Logoth, Wolvhammer), the band has much more of a blackened, revitalizing bite. Also there is a...seven minute song? New ground all around.
Rêx Mündi - Ontology | Wolfspell Records | Black Metal | United States
I couldn't get into Rêx Mündi's last album, but Ontology's shift from this duo's older "orthodox" sound to a much more enjoyable, catchy approach is a pleasant surprise. The fluttering, aggressive, oddly shimmering atmospheric black metal of Rêx Mündi's sophomore album is a shocking shift in sound, but is a welcome change.
Conjuror - Fight Or Yield | Independent/Digital | Black Metal | United States
The Frank Frazetta album art says it all: Conjuror likes war - fantastic, mystical war. Fight or Yield is ecstatic, sharpened black metal which cuts deep and stomps bone to dust. Frontman Troll's vocals are definitely a focal point, performed loud (I've actually seen footage of him performing without a microphone) and with a massive range. Conjuror's brief, berserker black metal is refreshing departure from the lengthier, more atmospheric black metal which comes from the West Coast. Sometimes you need to be reminded what black metal really is.
Hypnopazūzu - Create Christ, Sailor Boy | House Of Mythology | Orchestral Pop | England
I am a rabid Current 93 fan, so pretty much anything featuring David Tibet (Bunting) has my vote. That being said, aside from a few brief moments throughout the Current 93 discography, hearing David Tibet actually "sing" is a bit of a rarity. I always assumed he really, I don't know, couldn't, and it turns out I was wrong. Paired with Killing Joke's Youth, the beautiful art songs of Create Christ, Sailor Boy are gorgeous and heart-wrenching, made all the more ethereal with Tibet's fragile singing voice.
Myrkur - Mausoleum | Relapse Records | Choral Music/Nordic Folk | United States (even though she says Denmark)
See this…this is what I wanted Myrkur to be. Take the metal and post-rock out so we can fully concentrate on Amalie Bruun's stunningly gorgeous voice. There are so many gimmicky black metal-ish bands out there, but people never take the time to learn their main talent. You have to showcase your talent, and Amalie Bruun's voice was made for chamber music, not metal.
Feral Light - A Sound of Moving Shields | Sentient Ruin Laboratories | Black Metal/Crust Punk/Black'n'Roll | United States
Former Wolvhammer axewielder Andy Schoengrund still hasn't shaken off all the crust, but Feral Light's blackened metalpunk has a sharper "rock" edge. A Sound of Moving Shields is the genre's catchier underbelly - rhythmic and with an ecstatic aura.
Hellhammer - Blood Insanity | Prowling Death Records | Speed/Thrash/Black Metal | Switzerland
Tom G Warrior "found" this lost Hellhammer single. I'm excited, but not as excited about lining his pockets thanks to the "manufactured history" of this one. As far as the past tells us, Hellhammer released their "best" material on Apocalyptic Raids and ditched the rest. Guess not!
More From Invisible Oranges