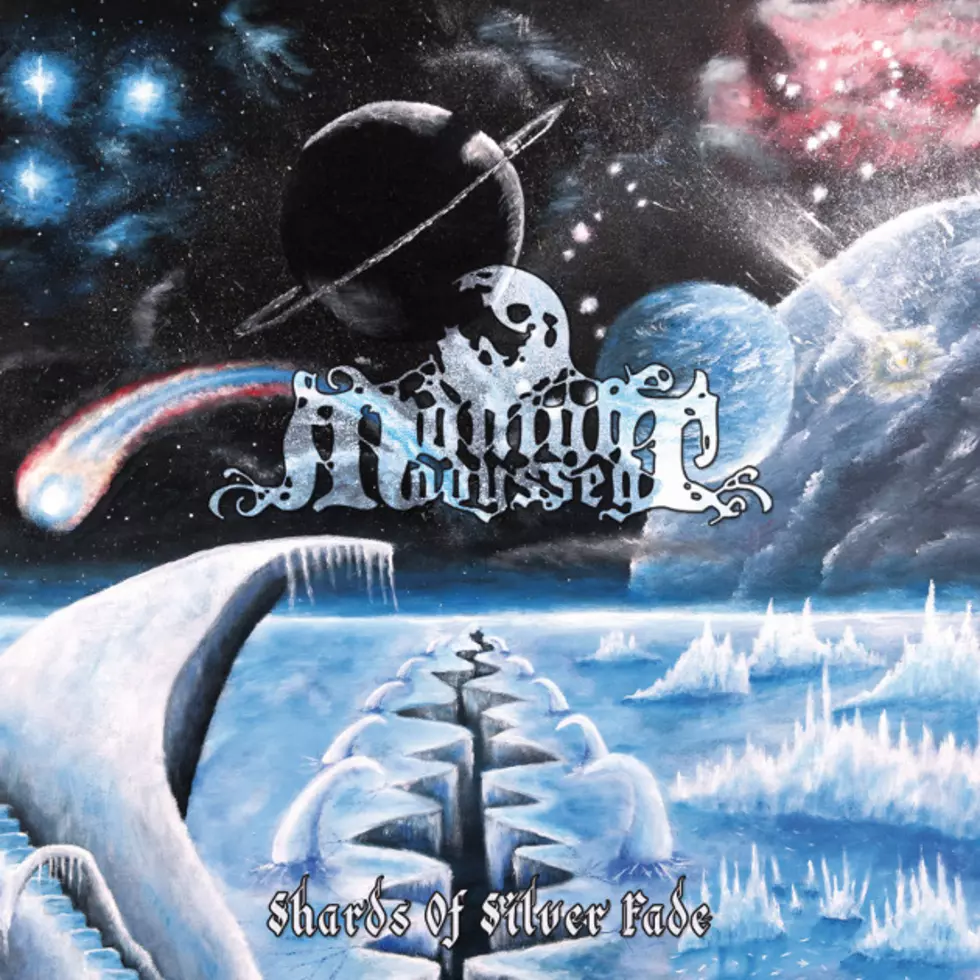 Upcoming Metal Releases 6/7/2015 – 6/13/2015
I've found being a sort of weekly music aggregator to be as difficult as it is rewarding. In my previous stint as a music blogger, I was lazy and, to be really frank, shitty. Yeah, I got to write what I wanted whenever I really wanted to because I was my own boss, but I let a lot fall to the wayside and definitely disappointed a lot of people. I might be picky/selective now, but back when I was a shitty college student/recent college grad...forget about it. I probably made more enemies than I did friends. Now? Holy hell, I have to cover everything - and you better believe I spent a good chunk of time every week doing research, making sure I say the right thing, and, of course, coding the whole article (for the most part). That being said, for a long time I was living the aimless life of a shitty recent-college graduate with no real ambition aside from being shitty. I know I'm being way too transparent for something most people will probably just scroll through to get to the good stuff [Some of us need to proofread the damn thing.—Ed.], but I see this column sort of, I don't know, getting me back on track. Keeping all that in mind, this week's pickings, though there were some real gems, were sort of slim - slow weeks tend to happen once in a while.
Here are a small handful of releases which hit the shelves sometime between June 7 and June 13. It's really nice out, so try and escape the basement and experience some super kvlt metal in the bright rays of the sun. I'm actually surprised at how nicely Jute Gyte's latest effort's sunburnt cover mixes with my own scorched skin. You guys did a great job with the comment section last week, so let's keep it up.
Midnight Odyssey - Shards of Silver Fade | I, Voidhanger Records | Atmospheric Black Metal | Australia
Tackling a multi-disc, 143-minute long monster album isn't easy. Granted, writing and recording Shards of Silver Fade took Australian solo musician Dis Pater some four or five years to write and record it, but meeting the "Jon, you need to listen to this at least six times before you can truly write about it" criteria I set for myself meant I had to carve out more than 15 hours for Midnight Odyssey. Was that a problem? Hell no, I still listen to the equally-as-long Funerals From the Astral Sphere on a regular basis. Shards of Silver Fade shows the newly unencumbered Dis Pater, who had disbanded all other projects (I really will miss Tempestuous Fall) after the Converge, Rivers of Hell conceptual split in 2013, fully embracing the "long-form" song, the shortest of the double album's eight tracks just a second shy of 14 minutes. Though the black and funeral doom elements are definitely at the forefront, Dis Pater wears his love of goth and darkwave on his sleeve with lengthy portions of Projekt Records-esque crystalline ambiance. Do yourself a favor and listen to this in its entirety at last once. It's definitely worth it.
Zahena - Zahena | Pale Horse Recordings | Black Metal | United States
Absolutely terrifying black metal and ghostly ambiance from the same mind which brought you Imynvokad. Unlike his more melodic counterpart, Beleseth's new vision is inhuman and enraged, with blood run cold from the furthest depths of Dante's pit. However short this may be, with the two diptych tracks running a mere 15 minutes in length, Zahena is potent, murky black metal. Do not expect grandeur, only decay and hypnotic filth. Zahena also marks the official return of legendary Texas label Pale Horse Recordings, which had been dormant since late 2013. Listen to part two of the "Congressvs" diptych below. This tape is limited to a mere 50 copies, and out of that a very special paperboard box version will also be available...but there are only 15. Keep your eyes peeled and your PayPal account at the ready. I will be doing the same.
Howls of Ebb - The Marrow Veil | I, Voidhanger Records | Experimental Death Metal | United States
Oh wow, another I, Voidhanger release! Go figure, Voidhanger has truly become a beacon for challenging, forward-thinking extreme music. I wasn't quite sure what to think of Howls of Ebb's 2014 debut, but The Marrow Veil is too odd not to like. A pulsing, scathing, doomed bout of oddly spacious and, nar I say, psychedelic black metal. Of course, thanks to a certain Chicago junkie, the words "psychedelic" and "metal" bring to mind a cheesy, almost power metal-like approach to extreme metal, but this is not the case for Howls of Ebb's latest. No, this is more like a bad trip - tendrils reaching from all directions before plunging into pure eigengrau. [Let me google that for you. —Ed.]
Nightslug - Loathe | Broken Limbs Recordings/Lost Pilgrim/Dry Cough Records | Sludge | Germany
You generally lose my full attention as soon as you mention "sludge." Well, unless you're talking about, say, Grief or Eyehategod, but most of the time it's all the same NOLA shit we've all heard over and over again. Luckily for me, German three-piece Nightslug fits more under the banner of Grief's ire. The few listens I've given Loathe have been akin to taking a meat tenderizer to the temple. It's great. Co-releasing label Dry Cough has definitely been on top of their putrid sludge game, with Loathe released in hot pursuit of a recent split effort between the mighty Meth Drinker and Leechfeast.
Gorgoroth - Instinctus Bestialis | Soulseller Records | Black Metal | Norway
Armed with leather gauntlets and a cease and desist letter (metal lawsuits are always funny), the Norwegian legends return with a new full-length. I will admit that I vastly prefer Infernus-led Gorgoroth to the King ov Hell version (though "Procreating Satan" will always be one of the most intimidating songs I've ever heard), and, even though Under the Sign of Hell 2011 came off more as an embarrassing powerplay than an actual album, I will greet any Pest-fronted black metal album with open arms. The Norwegian Evil has finally returned. And, yes, this is SO much better than God Seed [You're setting a low bar, there—Ed.].
Fight Amp(utation) - Constantly Off | Brutal Panda Records | Sludge/Noise Rock | United States
This takes me back to the glory days of Hydra Head Records - back before the Floor sound of poppy, aggressive sludge became a commonplace source of vibrant excess painted in astrobrite shades of ear vomit. A raucous, head-bobbing singalong of an album which actually brings a smile to my face more often than not. I'm actually surprised this band isn't listed on Metal Archives, because this definitely carries a bigger punch than the Slovenian bedroom black metal which litters that website's ranks. My one complaint? This is way too short and I need more.
NON-METAL THROWBACK SONG OF THE WEEK
because none of the non-metal being released this week really tickles my fancy
"Medicine Bottle" from Red House Painters's Down Colorful Hill | 4AD Records | "Slowcore" | United States
Given the recent controversy surrounding some rather heinous things musician Mark Kozelek has said onstage in various instances, I find myself sort of begrudgingly returning to the old days in which his sadness was presented in a much more palpable, less outwardly self-destructive manner. "Medicine Bottle" has always hit me in a particularly tender spot, a tale of a man losing his lover to suicide and carrying the weight of her memory wherever he goes. In the wake of Kozelek's rather obvious attempts to alienate everyone and isolate himself, I find myself missing sad naïvete of Mark Kozelek's early works. It's like he saw the bottom of the pit and made endless futile attempts to shrug it off like any other dumb kid would. The Down Colorful Hill compilation, which is home to some of my favorite Red House Painters songs, was actually re-released on vinyl by 4AD fairly recently. If you find yourself oddly disappointed with Mark Kozelek's recent behavior and less than sub-par music (I really just can't get into anything past Sun Kil Moon's April), then this throwback is for you
Connoisseur - Stoner Justice Redux | Tankcrimes | Hardcore/D-Beat ("Stonerviolence") | United States
I reference "fun" a lot in my columns, but rarely do I pay any attention to "funny." In true Tankcrimes fashion, this is funny. I'll pay attention to this funny. Connoisseur smoke weed and you need to know about it. They need to know you know they smoke weed. Or they will fucking kill you. It's not often you hear hardcore about pot unless it's more on the "basketball shorts and flat-brimmed baseball cap in the suburbs" end of things," so good on them for reclaiming that.
Ahna - Perpetual Warfare | Self Released | Black Metal/Crust/Grindcore | Canada
A mighty slab of blackened, pissed-off crust punk, featuring an especially powerful vocal performance by frontperson Anju Singh. Judging by that voice and the ferocity in which she beats the absolute tar out of her drum kit, I would hate to get on the wrong side of Anju's closed fist.
Tyranny - Bleak Vistae | Blood Music | Funeral Doom Metal | Finland
The Finnish funeral doom monsters' first EP, now available on analog from the infamous (especially if you read forums) Blood Music. A nice teaser for the new album (first new material in ten years) due out later this year on Dark Descent.
Jute Gyte - Ship of Theseus | Jeshimoth Entertainment | Modern Classical Black Metal | United States
Okay guys, I really fucked up and didn't include this in last week's new releases. I really should have, as the ever-prolific one-man band Jute Gyte has been one of my favorite US black metal efforts for years and years. I might have even anonymously done a tape split with Jute Gyte, but conflict of interest be damned, because sole member Adam Kalmbach has been at the forefront of unique, challenging black metal for the last ten years. Completely inhuman, microtonal black metal executed with machine-like precision and an extremely deep knowledge of 20th century/modern classical composition techniques. To put it in laymen's terms, this sounds like an alien, spectral ship melting into a sea of disembodied, amorphous flesh. Try and wrap your head around this - it will take a bit. This also marks the first time a Jute Gyte black metal album (he also dabbles in both Stockhausen-inspired-and-newer electronic music and noise) has been presented with a non-black-and-white cover.
More From Invisible Oranges