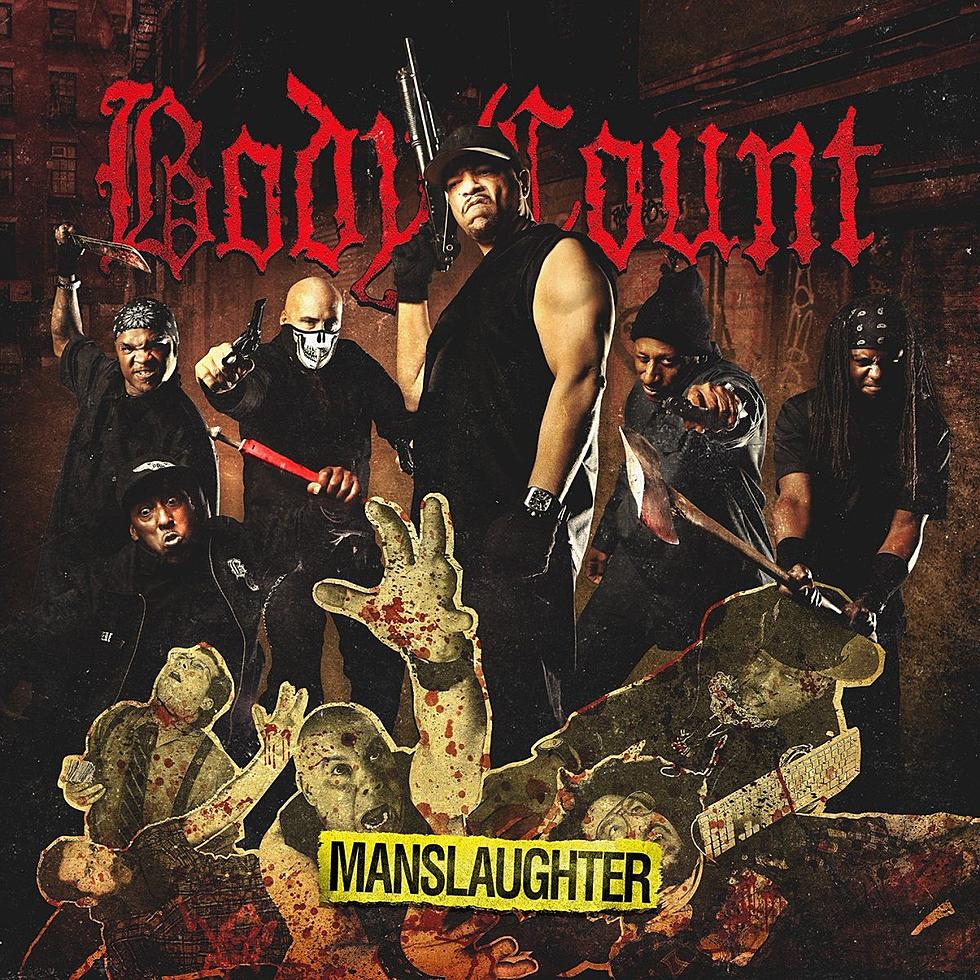 Top Albums of 2014, by Rhys Williams
In addition to my specialized video list, I have also taken the liberty of writing a Top 10 of 2014 list, predicated on nothing but my own personal tastes. There are some surprises on here, and I know for a fact that one choice may make a lot of people scratch their heads. But, it's all metal and I thought all of it a cut above the rest. Watch your step.
18. Trap Them – Blissfucker (Prosthetic Records) [Listen here.]
16. Metsatoll – Karjajuht (Spinefarm Records) [Listen here.]
15. Tengger Cavalry – Ancient Call (Metal Hell Records) [Listen here.]
14. Electric Wizard – Time To Die (Spinefarm Records) [Listen here.]
13. Winterfylleth – The Divination of Antiquity (Candlelight Records) [Listen here.]
11. Primordial – Where Greater Men Have Fallen (Metal Blade Records) [Listen here.]
10. Agalloch – The Serpent And The Sphere (Profound Lore Records)
I liked Faustian Echoes though it would seem I was in the minority for that. However, I was blown away by The Serpent And The Sphere. Once again, Agalloch have proven themselves masterful at evoking the emotions of winter through their music. Here the black metal is dialed up considerably and elements of doom allowed to chillingly creep in, giving the band a greater heft than previous releases. If Marrow of the Spirit was a gentle snowfall, The Serpent And The Sphere is a raging blizzard, a howling nor'wester that will strip the warmth from your bones. Put it on by the fire on the coldest of winter nights and let the frost permeate your being.
9. Iron Reagan – The Tyranny of Will (Relapse Records)
Iron Reagan is quickly proving itself as a band to be reckoned with. What many might have dismissed as a reboot of Municipal Waste has instead grown into a formidable beast of late '80s crossover, more Cro-Mags than Vio-Lence. Tony, Phil,and the dudes have more room to breathe here both lyrically and musically than in Waste or Cannabis Corpse, but their virtuosity as musicians keeps the proceedings tight, fast, and orderly. The Tyranny of Will a fast-paced jaunt that always keeps you on your feet.
8. Goatwhore – Constricting Rage of the Merciless (Metal Blade Records)
Goatwhore continues their evolution on this latest record, where the '80s metal influences really pop out. Undoubtedly you have heard "Baring Teeth For Revolt," a pulse-pounding, two-stepping swagger of a song that proves that heavy and hooky can easily walk hand-in-hand. But don't accuse Goatwhore of going soft! They have never sounded angrier, more bestial. Hell, the swagger only makes them more evil, a sneaky sexiness that tantalizes you before the blasts and Sammy Duet's feral guitar tone bury you under granite. The machine of the goat shows no signs of letting up in their furious assault.
7. Body Count – Manslaughter (Sumerian Records)
Who would have thought that, in 2014, Ice-T's pet metal project from 1992 would make a return? Moreover, who would have thought that they would release a truly killer record? I certainly didn't, but damn was I wrong. Tight production, insane hooks, and a performance from Ice-T as aggressive as any in his long career made Manslaughter the moshingest album of the year. Controversial lyrics aside, I dare you to resist punching your wall to "Talk Shit, Get Shot" or "Bitch In The Pit." And to top it off, they did the impossible and covered "Institutionalized" in the best way possible: shifting the lyrics from teenage angst to adult frustrations (Ice-T is nagged by his wife, struggles with tech support, and has to deal with insufferable vegans, in that order). Well played, Mr. T, well played.
6. Crowbar – Symmetry In Black (Century Media Records)
Crowbar returns in power with this one. Riffs like those on "Walk With Knowledge Wisely" have every bit the inflection, the nuance, the passion of "All I Had (I Gave)," and Windstein's guitar tone remains untouchable by mere mortals. But there's a newfound vigor in the proceedings, much as in Windstein's life. No longer is do the songs reflect so much despair as regret, a pressing need to rise from the ashes and make things right after clawing up from rock bottom. It's a powerhouse equally on par with any other highlight of Crowbar's virtually flawless 20+ year run
5. Voices – London (Candlelight Records)
Voices' last record, From The Human Forest Create A Fugue Of Imaginary Rain struck me as an interesting take on the modern British black metal milieu. However, London takes their sound and aesthetic to a level I could not have foreseen. London is an interesting mix of differing yet disparities: like Ludicra and Pyrrhon, it explores urban isolation and the maddening geography of cities. Like Akercocke, it explores sexual deviance and lust, often in a perverse manner. Like Blood Revolt, it is a chronicle of insanity told in terms of a loosening grip, with yelled vocals suggesting a tenuous tether to reality. But London is much more than the sum of it's parts. It is a tale of the city of London, explained as only a Londoner can, an extreme insight into a city often passed over in the lore of metal yet undoubtedly possessed of its spirit. As far as metal probing the depths of urban degradation goes, in 2014, Voices had the final word.
4. Slipknot – .5: The Gray Chapter (Roadrunner Records)
The passing of Paul Grey and the departure of Joey Jordison did not break Slipknot but only made it stronger, like a bone healing more solidly at a fracture line. Slipknot is nearing 20 years of existence, and .5: The Gray Chapter is a phoenix, rising from the adolescent anger of Iowa to a more adult disillusionment and frustration with the world. Where "People=Shit" raged, "The Devil In I" broods. Where "Vermillion" lusted, "Killpop" calculates. All nine members have discovered their roles and the production reflects this. The sampling, the turntablism, the percussion, the keyboards, all are clear and meld perfectly with the "traditional" instruments (which in themselves have diversified; actual blast beats yet again!), and Corey Taylor has never been more powerful in his screams nor beautiful in his singing. The changes in the band's masks reflect this growth: less horror, more terror, sterile and striking reflections of inner madness rather than dysmorphic shock. This is a band of men now.
3. Behemoth – The Satanist (Century Media)
Behemoth's Nergal has had a close encounter with death, in his recent battle with leukemia, and it has only strengthened his resolve. What was once simply talk about Thelemic and Satanic conceptions of man-as-god now has a very real element. In conquering death, Nergal has shown his will and come beyond fear. The result: a record that is exhilarating in its triumph. On "Blow Your Trumpets Gabriel," Nergal seems to be challenging the very forces of Heaven, so vigorous is his strength and lust for life. The spoken word excerpt on "In The Absence Ov Light" stands as testament to the victory of man's inner divinity over false gods. No other album this year affirmed my existence in quite the same was as did "The Satanist."
2. Panopticon – Roads To The North (Bindrune Records)
Panopticon's followup to 2012's staggering Kentucky shows both growth and change. It's a leaving record where Kentucky is a staying record, a winsome ode to parting for new, different horizons rather than an honest eye kept on the stability of homeland. And, on top of this, it's the best USBM record this year. Austin Lunn's exceptional musicianship is the star of the show here, be it folk instruments or Gothenburg-style power blasts. Such a follow-up was unprecedented and yet it exceeded by expectations entirely.
1. Eyehategod – Eyehategod (Housecore Records)
Between this, Crowbar, and Goatwhore, you could argue that this was a banner year for NOLA metal. But it was eyehategod's latest, self-titled LP that took the crown. Coming 14 years after their latest full-length, eyehategod shows the band faltering not once in a chronicle of turmoil and inner anguish. Made even more poignant by the recent passing of master drummer Joey LaCaze, eyehategod is a fitting tribute to him, a blistering melange of riffs and dis-chords that brings LaCaze's legacy out on a truly superb note. Future generations will see this one on par with Take As Needed For Pain and Dopesick. New Orleans may be the new Vietnam, but eyehategod stand alone and untouched in the world of slow, powerful metal.
More From Invisible Oranges