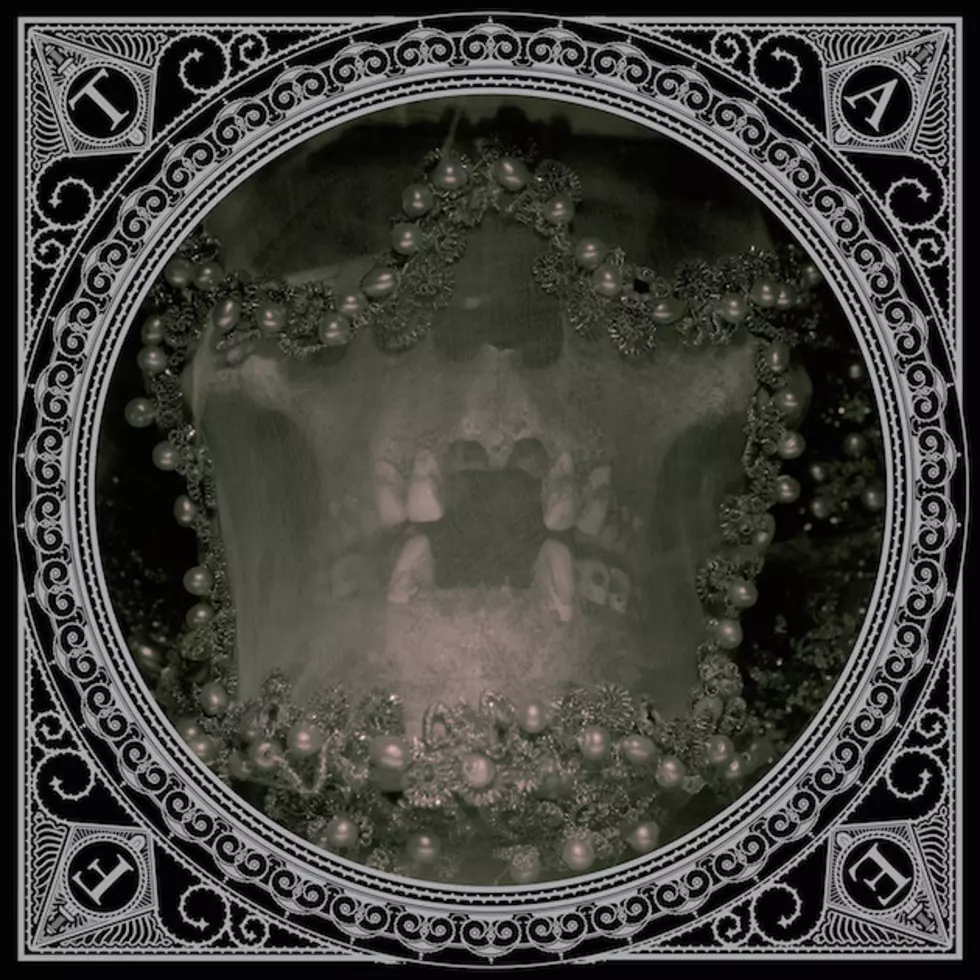 Tombs – "All Empires Fall" (Album Stream Premiere + Q&A)
Based in Brooklyn since 2007, Tombs are one heavy band who has grown their sound and presence without succumbing to trends. 2014's Savage Gold has been the band's most critically acclaimed release yet and today we're excited to debut their new EP which comes out on April 1 via Relapse, All Empires Fall (pre-order).
Via e-mail I spoke to founding member and guitarist/vocalist Mike Hill about adding Fade Kainer of Brooklyn industrial metal band Batillus to the Tombs line-up for this release, working with Sanford Parker, how "All Empires Fall" relates to this year's US elections and more. Head below to read the interview and listen to the new EP in full.
Since your last release you've added Fade Kainer, formerly of Batillus, to the band.
How did bringing Fade into the fold come about?
I've admired Fade's work in Statiq Bloom, Batillus, with Jarboe and all of other various projects he has been involved with. He and I, along with Charlie Schmid were working on a project with Nick and Sean from Hull which is how I got to know him. I've wanted to add electronics to the band for a long time; I've attempted doing it on recording but have never been able to pull it off live. It had to be either Fade of Clifford Bryant Meyer but Fade was the obvious choice.
What do you feel his contributions have been to the band + its sound thus far?
There are all new options with respect to atmosphere that Fade brings to the band as well as his vocals. He adds a new melodic texture to the band, new sounds, different interpretations of older material. It feels like anything is attainable.
You recorded your last record, Savage Gold, down in Florida with Erik Rutan.
Why did you decide to work with Brooklyn's Sanford Parker this time around?
Sanford is actually based out of Chicago. We self-financed the recording for All Empires Fall and licensed it to Relapse which means we are in control of the recording. Savage Gold was the last record on our contract with Relapse and we wanted to try something new before resigning. It's not that we are unhappy with Relapse, it's quite the opposite, I feel that we have a great relationship with them. We just wanted to experiment with licensing.
With that said, we had a very tight budget which meant that we had to stay local to record the record and keep an eye on expenses; we had to get creative about where we were going to track and how we were going to mix.
Erik is a friend so I didn't want to put him in a position where I had to ask for a favor or negotiate less money to record the record. I'm not comfortable with that; I think people should get paid what they get paid, especially a guy like Rutan who is at the top of the food chain.
Sanford is a talented engineer / producer. Fade actually had the working relationship with him and his name came up when we were discussing the recording project. Sanford was comfortable working with our budget so we moved forward with the plan.
How do you feel he's contributed to the EP's mix + feel?
I think Sanford's mix is fantastic.
In previous releases you've pondered death, egoism. Those seem to come through on this release as well, but what else were you attempting to explore lyrically/thematically this time around?
It's pretty much the same material; I get a little personal on "Last Days of Sunlight" which is about moving away from comfort and letting people down that believe in you.
All Empires Fall feels like a timely title right now as the US is getting swept up in Presidential campaign season. What are your thoughts on our current 'changing of the guard' so to speak? Any thoughts on how the potential candidates are throwing each other under the bus left and right, even within their own parties?
The title is actually a coincidence but I'll take credit for it! That all came together way before any of the political drama happened.
I'm embarrassed, especially when I talk to people from other countries. It's like we have Andrew Dice Clay contending for the Republican spot.
In a way, it's consistent with the way people seem to conduct themselves these days. The average person is pretty regularly throwing people under the bus and selling out. The US will get the candidates that they deserve. This is the kind of thing that happens when people spend their time watching reality tv, and fucking around on social media instead of reading books and paying attention.
We're getting what we deserve.
What else does the band have coming up? Any new tours/collaborations you can share?
We wrapped up a US tour with 1349. There are some headlining tour dates coming up in May. We'll be doing an extensive US tour in the fall.
We're playing this really cool festival down in Maryland called Shadow Woods Festival that is literally out in the woods. It sounds like a lot of fun.
Last but not least - You're also known for your coffee company, podcast and martial arts training. What have you been working on with those fronts most recently?
Savage Gold Coffee company is moving along. I'm trying to put together some pop up locations and that sort of thing. I'd really love to open a physical location so I can save all of my NYC customers shipping costs. There's also going to be a website upgrade, I've been sort of making it all up as I go along but I see that there could be a way better user experience. I'm working on getting this plan off the ground.
The podcast is a really fun endeavor. I'm banging out 2 or three episodes a month. Our former drummer, Andrew Hernandez and I do a breakdown of MMA events which I realize may not interest a lot of people but...whatever, it's fun and we have a blast doing it. It gives me an excuse to talk to Andrew on a regular basis so how could that be a bad thing? I also launched Necromaniacs with my buddy Mike Scondotto, the vocalist for The Last Call and Inhuman. Necromaniacs is focused on horror movies, comics and that sort of thing. It's a blast and keeps me off the streets and out of trouble.
Another pursuit that keeps me off of the streets and out of trouble is training martial arts. I spend most nights at Coban's Muay Thai camp training Muay Thai and Jiu Jitsu. I have a lot of energy so it's a necessity to sifon off that energy.
Tombs -- 2016 Tour Dates
May 13 Kung Fu Necktie Philadelphia, PA
May 14 Roboto Project Pittsburgh, PA
May 15 El Club Detroit, MI
May 16 Chop Shop Chicago, IL
May 18 Metro Gallery Baltimore, MD
More From Invisible Oranges