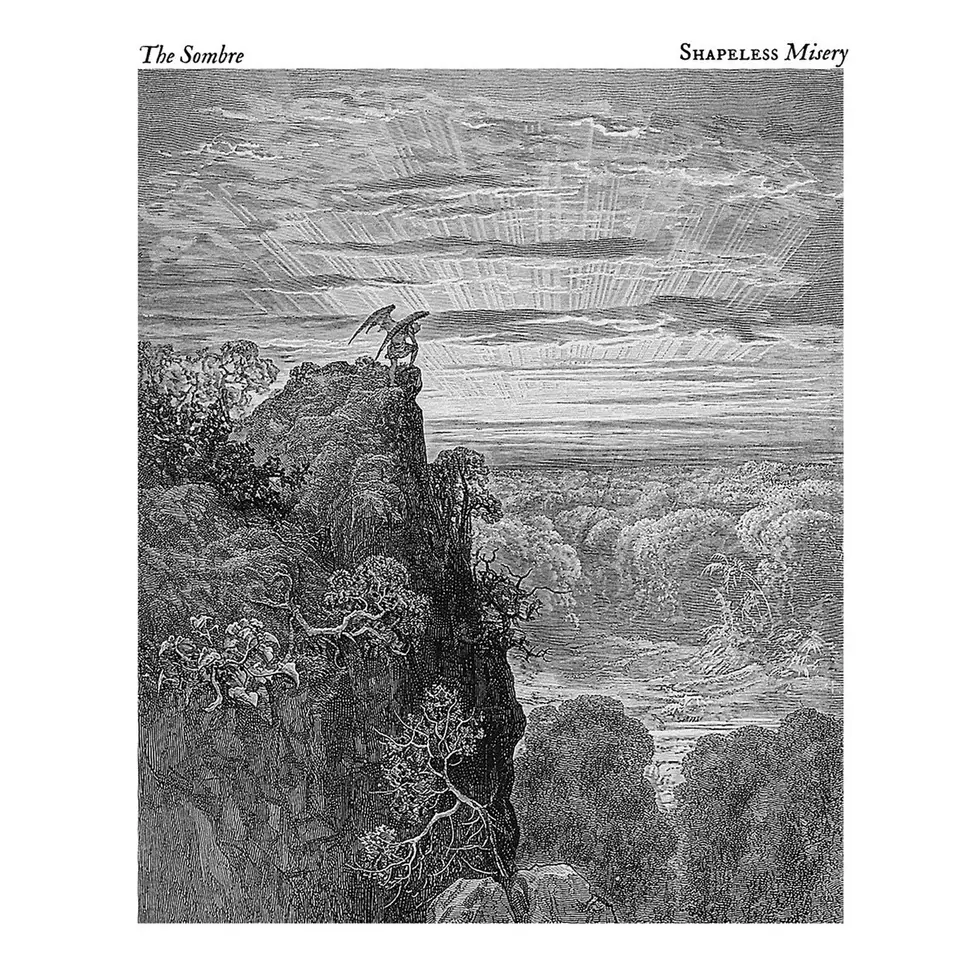 The Sombre (mem. Gnaw Their Tongues) Feels a "Shapeless Misery" (Early Album Stream)
---
As someone who has been following Maurice "Mories" de Jong's career for some time, I can safely say that, more often than not, he is not really known for the more dramatic and "prettier" side of emotion. With projects like Gnaw Their Tongues, Hagetisse, Aderlating, and more (a lot more), Mories's tenure has been one of horror, disgust, and a gruesome, torturous character all his own.
Even so, Mories has a history which dates back to the early '90s, and there are some special surprises to be found in his early discography. With bands like Cauteror and Soulwound, he embraced the newly minted "Peaceville Three" (My Dying Bride, Anathema, and Paradise Lost) heavily melodic gothic/death/doom sound. This didn't necessarily follow Mories around as he started his pre-Gnaw Thier Tongues project Ophiuchus and began experimenting heavily with industrial sounds, noise, and a denser composition process.
Sonically, The Sombre is a means of Mories rediscovering the sound of those early days. The project's second album Shapeless Misery is an archaeological dig, finding a genuine example of something "from the past" and bringing it to the present. De Jong's melodic, heavy (crushing, really) approach brings about images of early '90s English doom metal's drama. With all the "new old American school" death/doom flooding the market, it is nice to hear someone still has an ear for melody and dramatics. Listen to Shapeless Misery in full below.
After falling in love with hard rock/heavy metal in my early teen years, my taste soon moved to heavier things like thrash, death and doom (traditional 'Candlemass' doom). When I heard the first My Dying Bride EP I was floored: sinister, heavy, gloomy and beautiful at the same time. I never looked back. All my bands at the time had a doom/death sound. I was such a massive doom/death fan. First the Peaceville three, and later all the great underground bands.

With The Sombre I pay homage to those glorious days of early doom/death and the Peaceville three, which is the sound I grew up with and adored.

There is something about the combination of a heavy sound combined with mournfulness, miserable melodies that really speaks to me.
---
More From Invisible Oranges