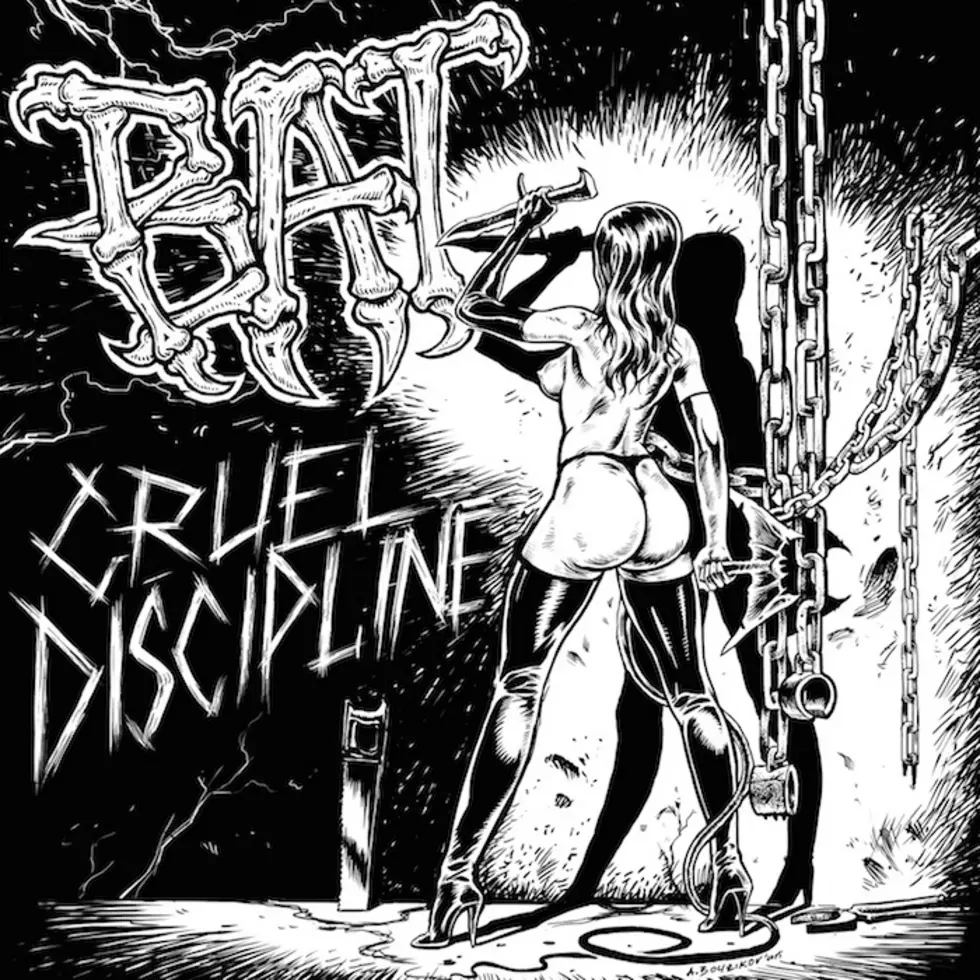 The Road to Hell's Headbash: Bat – Cruel Discipline
This stream is presented as part of our Road To Hells Headbash series; one new song from Hell's Headbangers Records every Monday until Hells Headbash, this Labor Day weekend in Cleveland, OH.
Bat is the kind of band that just needs to exist. Stripped down, rude as Hell, on the punkier side of thrash but still entirely thrash, rocking a name that's probably already been used a million times before. There's no pretense with Bat, no loftiness or indie cred. You'd never worry about Bat releasing a self-important album with no song under five minutes. They're here to slay.
What's interesting is that in a scene where everyone makes that claim, Bat are one of the few doing it in a way that gets them noticed. The band's Primitive Age demo circulated heavily throughout 2013, paving the way for this year's Cruel Discipline EP, a steady if slightly improved continuation on the band's stark, straightforward style.
Listen to the EP below. Bat will be playing the Headbash at 4:35 on Friday, so save your real drinking for then.
More From Invisible Oranges