The Black Metal Warfare Tour (Revenge, Watain, Mayhem) Live
The Black Metal Warfare tour did not get off to an auspicious start. Problems in obtaining work visas kept Mayhem off the first two dates of the tour, and veteran bassist Necrobutcher remained absent for the following date in NYC, when the rest of the band finally did perform. I don't doubt those cancellations were a huge bummer for people who made the long trip; but, c'mon. Let's have some perspective, people. Given the long list of controversies attached to the Mayhem brand going back nearly 30 years ago now, it seems remarkable that anyone affiliated with the group can get into America at all. It feels like there should be a clause in the Patriot Act specifically prohibiting it.
But if the three strong performances I witnessed at the Agora Theatre in Cleveland, Ohio, told me anything, it's that these bands will not be defined ultimately by their controversies, but by their music. This show wasn't about church burnings, bandmate slayings, pigs' blood splash zones or questionable-to-rancid politics. It was about the things that have always driven great heavy music: immortal riffs, engaging frontmen, crowd-pleasing anthems. Rock 'n' roll stuff.
Even if Mayhem had never made it overseas, a rare chance to see Revenge would have been worth the trip alone. With numerous banners across the stage and a generous 40 minutes to play, their set didn't have a "first band of the night" feel. Vermin's acidic sneers and atonal leads ripped through the mix with surprising clarity. But it's wildman drummer J. Read who is the true object of obsession for Revenge fans. One of my favorite metal writers, Hank Shteamer, has written extensively about Read, and he is right-on about the need to see the guy live. The sheer nuttiness and brutality of watching Read blitz his kit like a one-man war regiment is something I hope to experience again sometime soon.
Watain were next, and elbow room in the Agora grew much scarcer as their fans packed the floor. It's easy to see why they've been one of the biggest crossover success stories in black metal. Their emphasis on big riffs and sturdy songwriting is more attractive to listeners than the bleak sheets of noise offered by many of their underground counterparts. Plus, they take this whole playing live thing pretty seriously. Even with their normally lavish stage show cut down to scale for a U.S. rock club, there's still an impressive air to their performance. Even if you're skeptical of the more melodic and brightly-produced nature of their recent albums, it's hard to see them live and not throw up the horns and belt out the choruses of "Total Funeral" and "Sworn to the Dark".
After a long set change that briefly had me worried the band had disappeared into the funeral fog and weren't even in Cleveland at all, Mayhem came out and launched into the pounding riff of the early classic "Deathcrush." They played a few more fan favorites ("Pagan Fears"!) before delving into the more arthouse fare of their newer records. It was admirable how well this lineup—split almost evenly by old patriarchs and newer faces—handled the many phases of the band's sound. Vocalist Attila Csihar sounded great doing Maniac stuff, but it really still is all about De Mysteriis. Seeing Csihar deliver those songs—the screams, the croaks, the rigor mortis opera singing—with his imposing frame and intricate corpsepaint that makes him look more like a Batman villain than a musician, made for an unforgettable winter night in Ohio.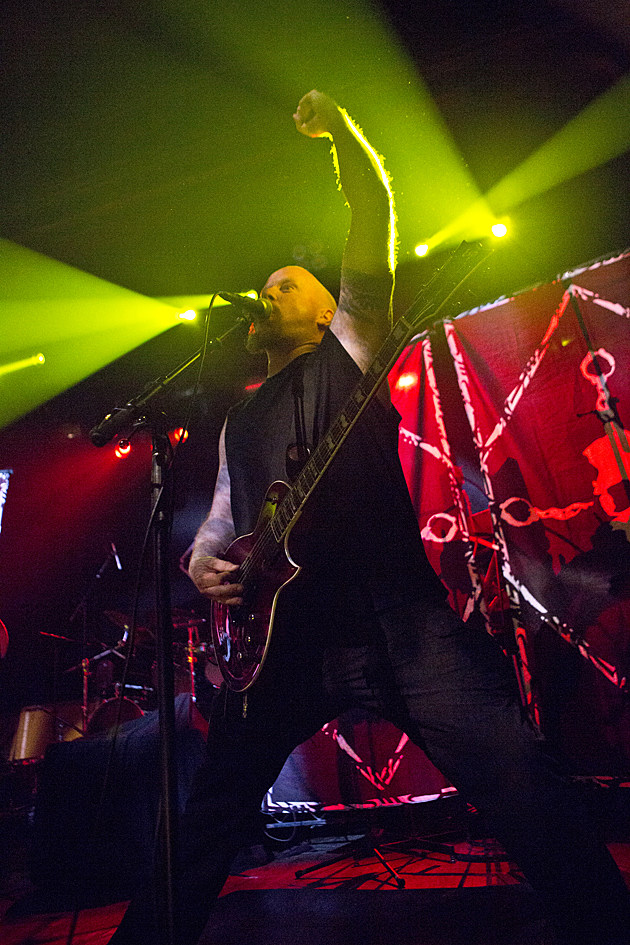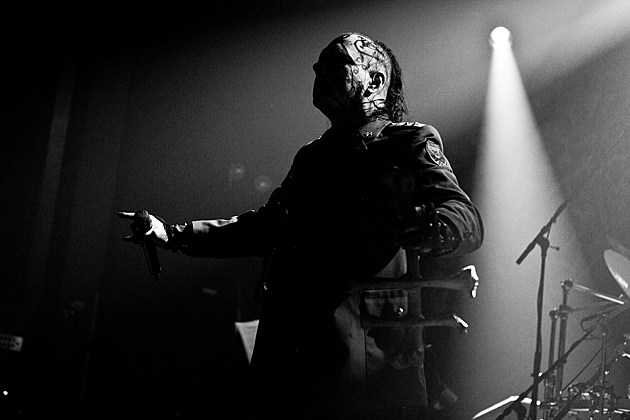 More From Invisible Oranges