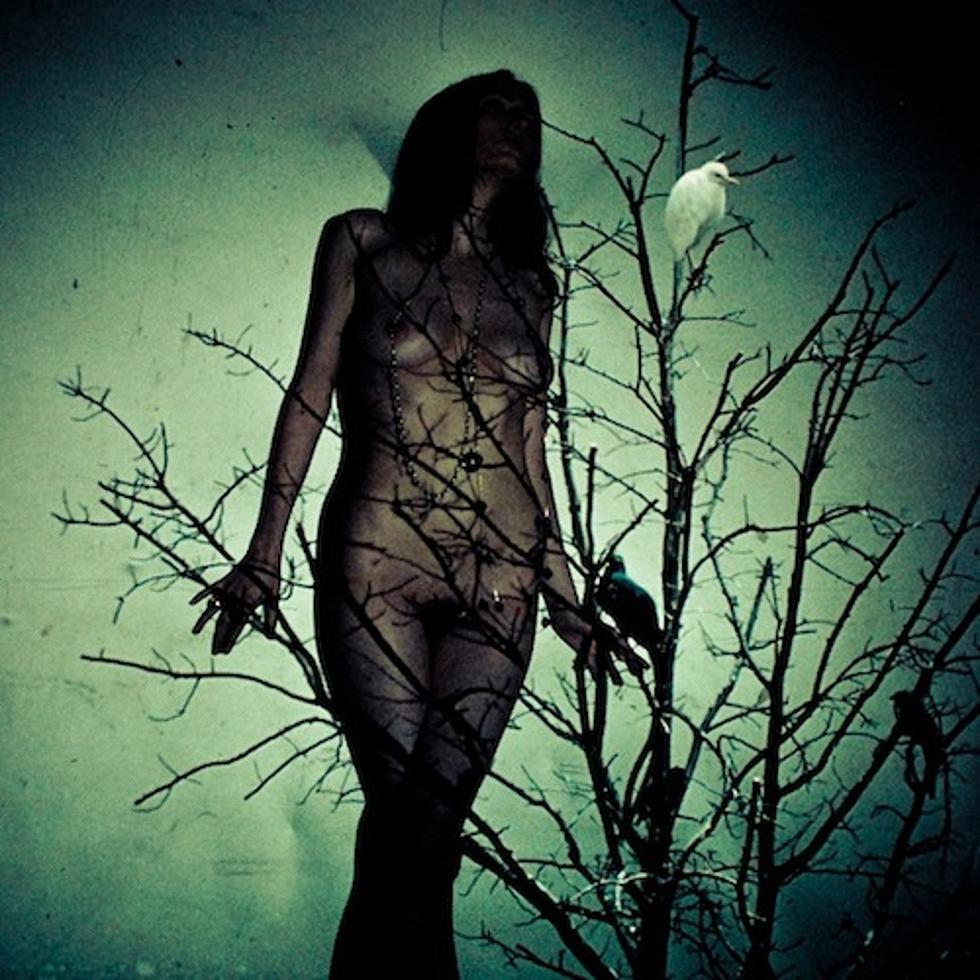 The Atlas Moth – An Ache For the Distance
From glorifying pieces of blue sky to now aching for distances, Windy City psych metallers The Atlas Moth are thinking on a grand scale. By the halfway mark on their sophomore full-length, it's clear they were the ones amongst the weed fields all along. Defying the terrestrial implications of An Ache for the Distance's NSFW (and apparently NSFFB) artwork, the quintet shoots beyond the Sears . . . erm, "Willis" Tower for more celestial game. "25s & the Royal Blues" says just about everything they want to say, the patented triple axe attack in full swing and percussionist Anthony holding a lethargic backbeat as Neanderthal chug turns to astral grooves. It's truly a 2001 moment, soaring power chords and "let me hear that again" leadwork spearheading an evolution the likes of which we haven't seen all year.
Really, this is downright beautiful stuff, and it doesn't end with the impeccable guitar interplay, of which we could go on and on. No, the most stunning shift is in the Chicagoans' confidence in their individual and communal vocal performances. We hear it on "Holes in the Desert," a sprawling, peyote-induced expedition. Stavros Giannopolous and David Kush split personalities between every Monster of the Midway from the mid-'80s Bears and an oddly alluring shaman, coaxing us further towards the horizon. Of course, the windswept guitarhomies only help our tour guides' cause. And how about the title track? Sure, there isn't much variation in speed, but when the trip is this enthralling, who cares? Here more than anywhere on the record, our boys channel the best Chi-Town bluesmen, matching their dispirited wails with banshee pinch harmonics and audible soul.
Is it premature to call this the album of the year? Maybe, but at the very least, The Atlas Moth are 2011's breakout artists. Ladies and gentlemen, nobody is doing what these guys are at this moment in heavy music. There may be a stoner/psych revolution brewing with Ancestors, Quest for Fire, et al, and sludgy doom may be flourishing, but there isn't a band around that combines bliss and tragedy in a manner so addicting, the DEA might slap Profound Lore with narcotics charges. Ingest An Ache for the Distance any way you prefer, just do it before it's a classified Schedule IV substance.
The Atlas Moth - "Coffin Varnish"
The Atlas Moth - "One Amongst the Wheat Fields"
BUY AN ACHE FOR THE DISTANCE
More From Invisible Oranges