Stench Price – "4.27.15" (Premiere)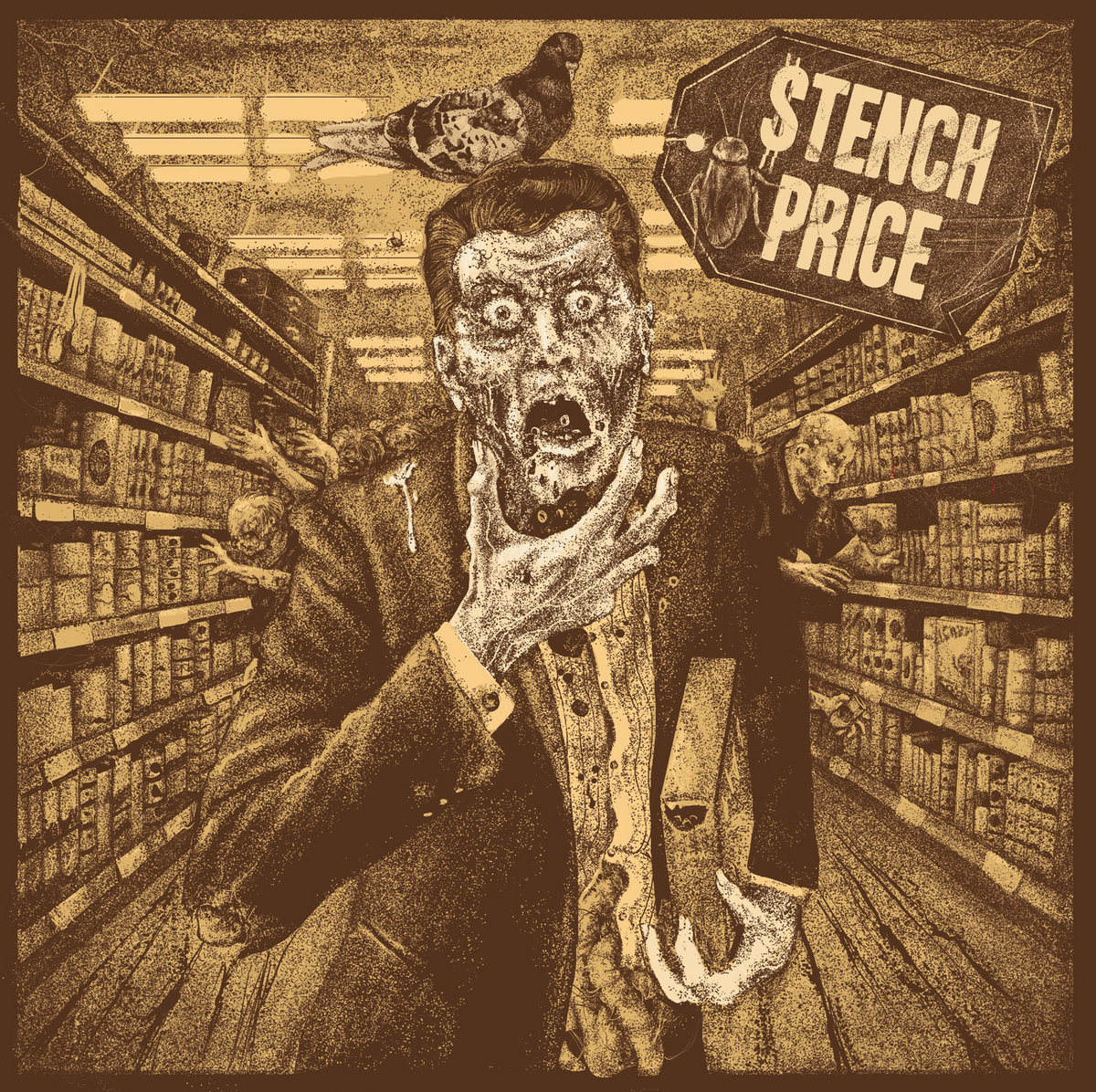 I've never gotten a job unless I already knew an employee where I was applying. The age of the resume is over. These days, power comes from the rolodex. Like Metallica once said: "It's not who you are, it's who you know".
Russian grind outfit Stench Price don't have a long resume, but hot damn do they have a hell of a rolodex. The band's upcoming self-titled album features guest vocals by a who's who of extreme metal figureheads including Danny Lilker of Brutal Truth, and Dave Ingram of Benediction (and now Hail of Bullets). To suit these singers, bassist and project leader Peter Shallmin (also of Kamlath and Escapethecult) plays with every variant of grind he can think of. To wit, the percussive and funky bass on "4.27.15" evokes the golden age of 90's progressive death metal like, say Cynic.
Of course, the vocals are by Max Phelps of (you guessed it) Cynic. He had this to say about the song
I ended up with a huge influx of inspiration the night that riots were going down here in my hometown (Baltimore, 4/27/15, hence the name). I stayed up that entire night making sure that my girlfriend's and my cars weren't set on fire and watching several of the stores on our blocks get looted, then participating in peaceful protests in the following days which were amazing and subsequently dwarfed the bad stuff going on. I was really enraged to see how many white suburbanites who never have been in the kind of neighbourhoods here or talked to the kind of people here were running their mouth based on what our horrible mainstream media was showing them.
More From Invisible Oranges