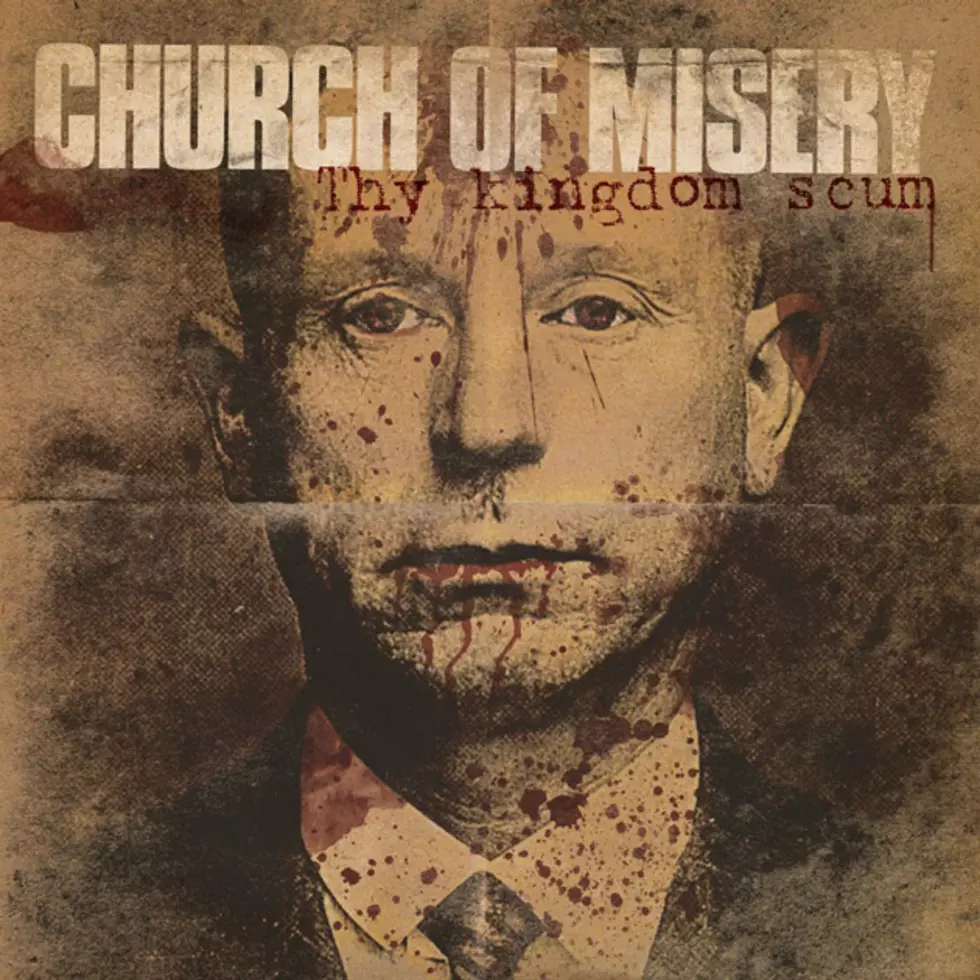 Song Streams: Church of Misery, Arckanum, Call of the Void, Terveet Kadet, Circle of Ouroboros
Stoner-doom favorites Church of Misery will follow-up their massive Houses of the Unholy with Thy Kingdom Scum, the new LP due on Metal Blade. Check out the new song "Brother Bishop" and the accompanying video below, and look for the record on Jule 11th in the US. That's the art above.
"Chalice of Emptiness" from the hyperprolific (roughly 40 releases) Circle of Ouroborus skews slightly to their experimental side, but similarities to the Finnish duo's relatively more "mainstream" releases of late, Eleven Fingers and The Lost Entrance of the Just, are present. Here, Antti Klemi's bark and anguished cries blend with buzzing, swarming guitars that lead a warped melody that meanders with just enough structure so as not to be aimless. The song, a reissue from a 2010 limited edition cassette, will be on a forthcoming release from Kuunpalvelus.

— Wyatt Marshall
Swedish black metal crew Arckanum have released a new song into the wild, "Dolgrinn" from the band's forthcoming LP Fenris Kindir." The new track is currently streaming below and is available when Fenriz Kindir hits store shelves on May 10th EU/14th US.
Call of the Void has released a cover of the His Hero is Gone favorite "Headless Heartless". Check out the Colorado band's version of the crusty anthem below.
Finnish hardcore vets Terveet Kadet are on their way to our shores, and with new material to boot. Look for the Piinaavanautinto EP to be released right around the time of their Chaos/MDF appearances, and stream the new track "Yksi Miljoonassa" below.
More From Invisible Oranges