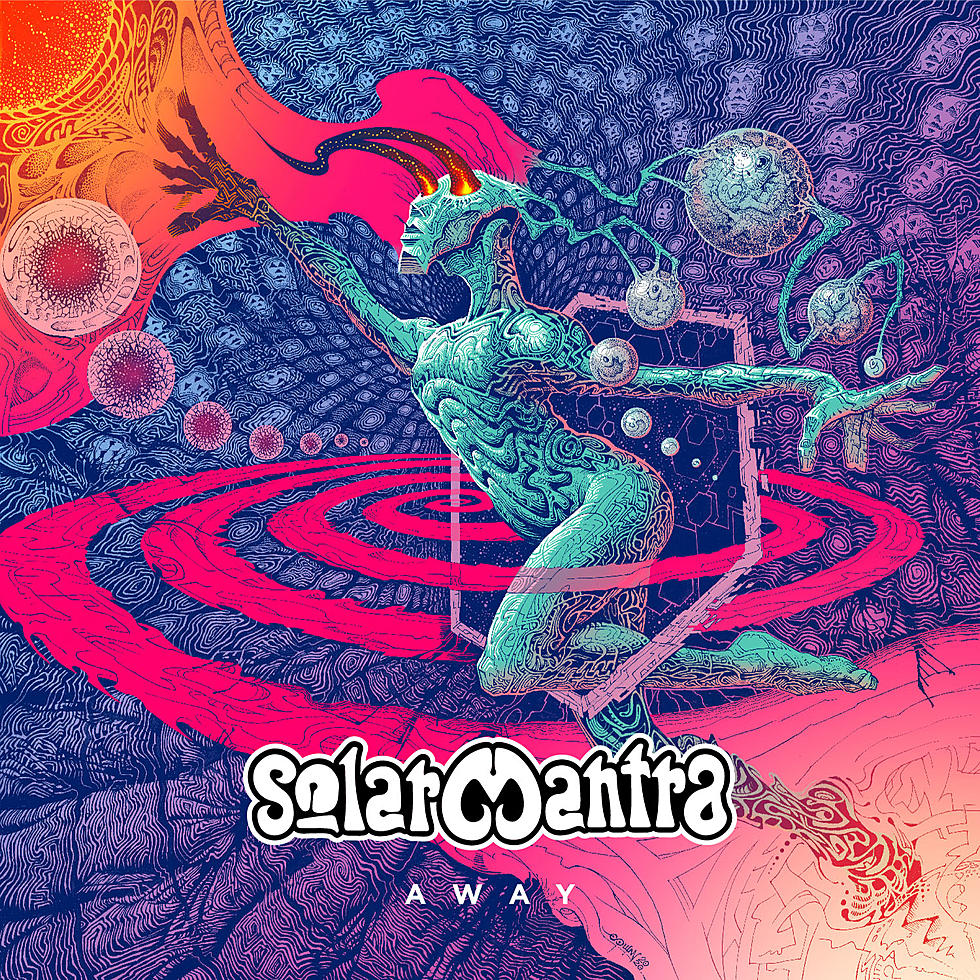 Solar Mantra Whisks Us "Away" To Higher Planes of Stoned Existence (Early Album Stream)
---
A good amount of my music listening is for the purpose of escapism—you know, pretending I'm not stuck inside my house working all day, pretending pandemics aren't currently ravaging the globe, things like that. Solar Mantra's new album Away is a welcome injection of this: even the first few seconds of the band's heat-dazed stoner rock puts the listener, at a minimum, right into the path of the sun's blazing rays, scorching away worries and mortal concerns. It's not about creating a vast concept or immersion, just generating astronomical energy: the escapism here is purely a product of the unfiltered joy and bouncy momentum evident in Away. As the Italian rockers' mix of crunchy riffs, gravelly vocals, and red-hot drumming continues on across eleven boisterous tracks, it's easy to just float away from Earth and towards our life-giving, life-taking star. Start the journey now with our full-album premiere:
...
...
The album's charming hooks are what immediately caught my attention, such as with opener "Stone Rider," but there's also a dreamy sense of melody and nods to grunge within the hazy outlines of their fuzzy sound. Powerful, technically impressive solos add a little shock value to the mix, but they also meld into the overall feel, rather than standing out too much, and build onto the ever-present sense of motion. Though I've remarked on the overall exuberant disposition of the record, there are some valleys of (relative) evil, like "Hard as a Stone," that offer welcome counterparts to the sunny, cheerful vibes elsewhere on the album. Away's mixture of upbeat stoner rock and heavier, more metallic moments gives its packed runtime the fuel mix it needs to reach its far-off destination: the final, lengthy title track that truly lands us in the cosmos.
...
Away releases September 3rd via Argonauta Records.
More From Invisible Oranges