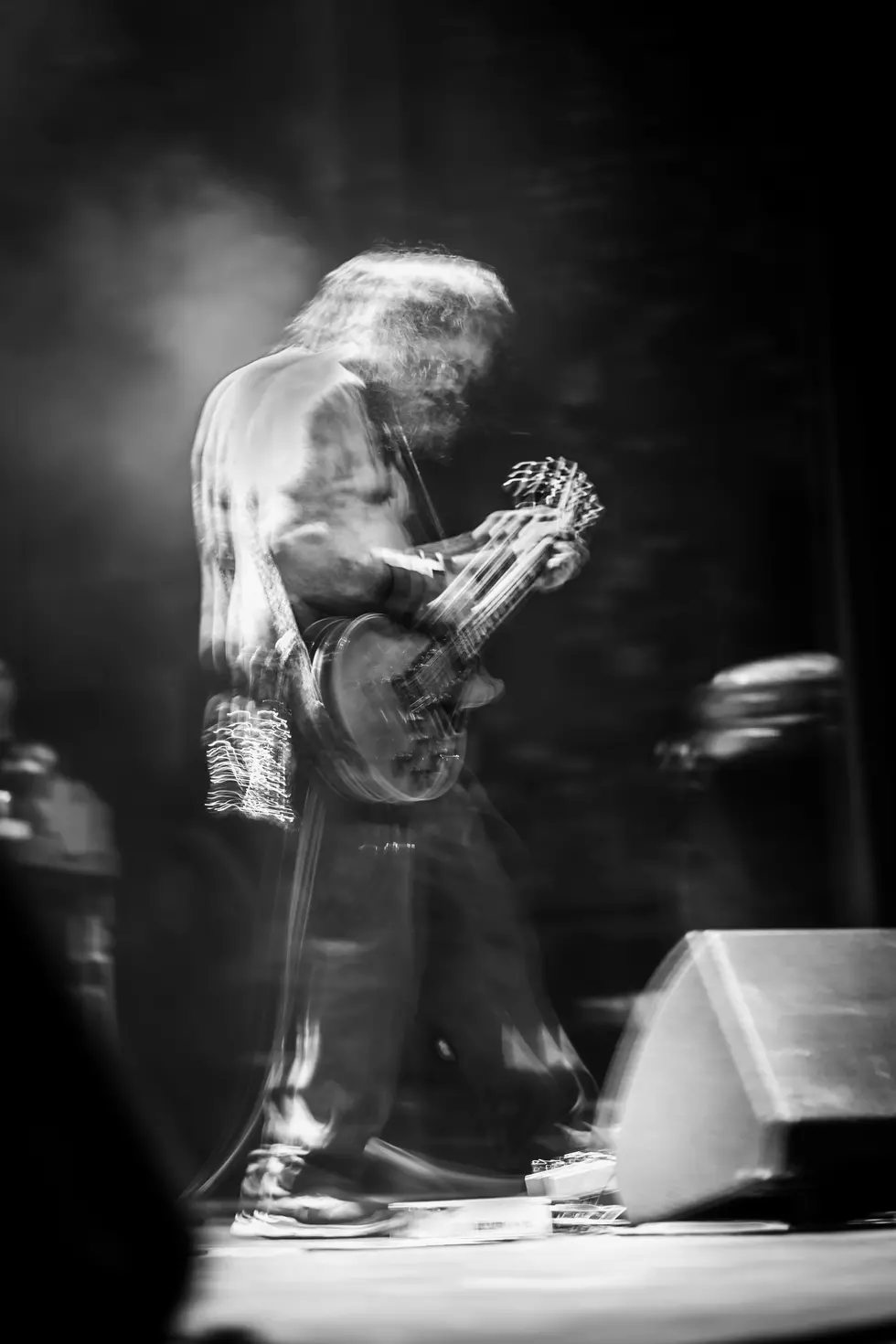 Sleep Christens the Dawn of Legal Weed in Illinois (Live Review + Photos, Chicago)
Sleep. Photo credit: Andrew Rothmund
Sleep are nothing short of legendary in the hazy realms of stoner doom, or all stoner music for that matter. They're so good, in fact, that you don't really need to smoke weed to enjoy their onslaught of fuzzed-out monster riffs, rhythmic chants, and bombastic drumming -- though, and I can attest to this first-hand after my first-ever Sleep show last night, being a bit baked certainly ups the enjoyment factor of witnessing the masters practicing their craft. This final show on New Year's Eve in Chicago was important for two reasons: 1) it was the last Sleep performance before their newly-confirmed hiatus, and 2) it ushered in legalized recreational weed for the state of Illinois.
And, of course, as Sleep pummeled through the night, they paused a few minutes before midnight to welcome a new year (and decade) as shouts and screams of "legal weed!" burst from the crowd. Then came the hotboxing astronaut man, as expected, before the band returned to their low-end assault on our minds and bodies.
Witnessing Sleep perform their magic is a must-see event for anyone who strongly associates weed and music. While Sleep clearly belongs to the brand of stoner doom that makes their dank connections clear and known, they're not stupid or fake-psychedelic about it. Sleep represents the best way to toke: with friends, with music, with groove in your heart and passion in your mind. And floating on iridescent waves of edible and smokable goodness, I let the band churn my mind and contort my body with their low-frequency jam and sensational wall of pure crunch.
What a way to welcome a new era for the state; here's to hoping the rest of the country follows suit and pursues legalization. Until then, hopefully we see more of Sleep before too too late. Shout-out to opening act Big Business as well, who kept a packed house completely captivated during a behemoth-sounding set.
More From Invisible Oranges