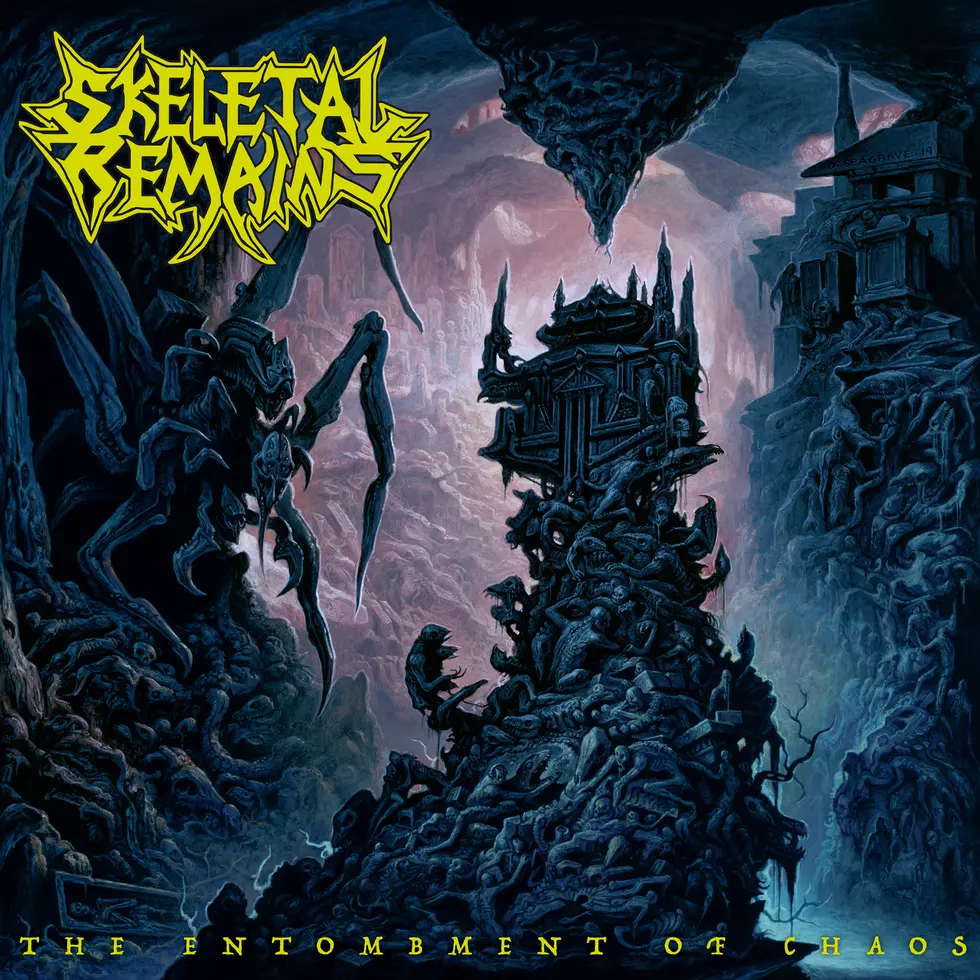 Skeletal Remains' "Congregation of Flesh" (New Single + Music Video)
---
Skeletal Remains represent so much about the West Coast death metal that I love: unabashed groove, unabashed grit, unabashed grunt. With little to no pretense and a metric fuckton of distortion, the band is set to follow up three seriously good albums with one even better called The Entombment of Chaos. Bucking old-school "trends" without any sourness -- achieving a decisively new-school sound using familiar tactics but plenty of fresh angles and edges -- this California band basically writes the list of what makes death metal badass in this modern era and starts checking things off one-by-one.
We're excited to bring you a stream of the music video for the brand-new single "Congregation of Flesh" below, complete in all its square aspect ratio glory. Expect the visual (and audio) content to stab and pummel rather than sending you drifting off into space or la-la land -- clearly, this is death metal from the basement, from the cave, from the graveyard, or from wherever you find festering life. The Entombment of Chaos's other nine songs (plus there's a sweet Disincarnate cover at the end) carry along in this vein very much so, but still offer enough divergence and switch-ups to keep this whole album sinister and compelling through-and-through.
The Entombment of Chaos releases September 11th, 2020 via Century Media.
From vocalist/guitarist Chris Monroy:
We gave this song to our director, Dillon Vaughn, and let him have a little fun with the narrative of the video, putting his own twist on the lyrical theme... It depicts a small cult giving a sacrificial offering to their verminous god in hopes of bringing forth the physical form of whom they praise. Big thanks to Anthony Vasquez, Max Ouweelen, and Harley Barden who offered their time to help out, and a special thanks [goes to] to the legend Dylan Carlson of Earth for lending his hand to play our Cultist Leader.
---
More From Invisible Oranges