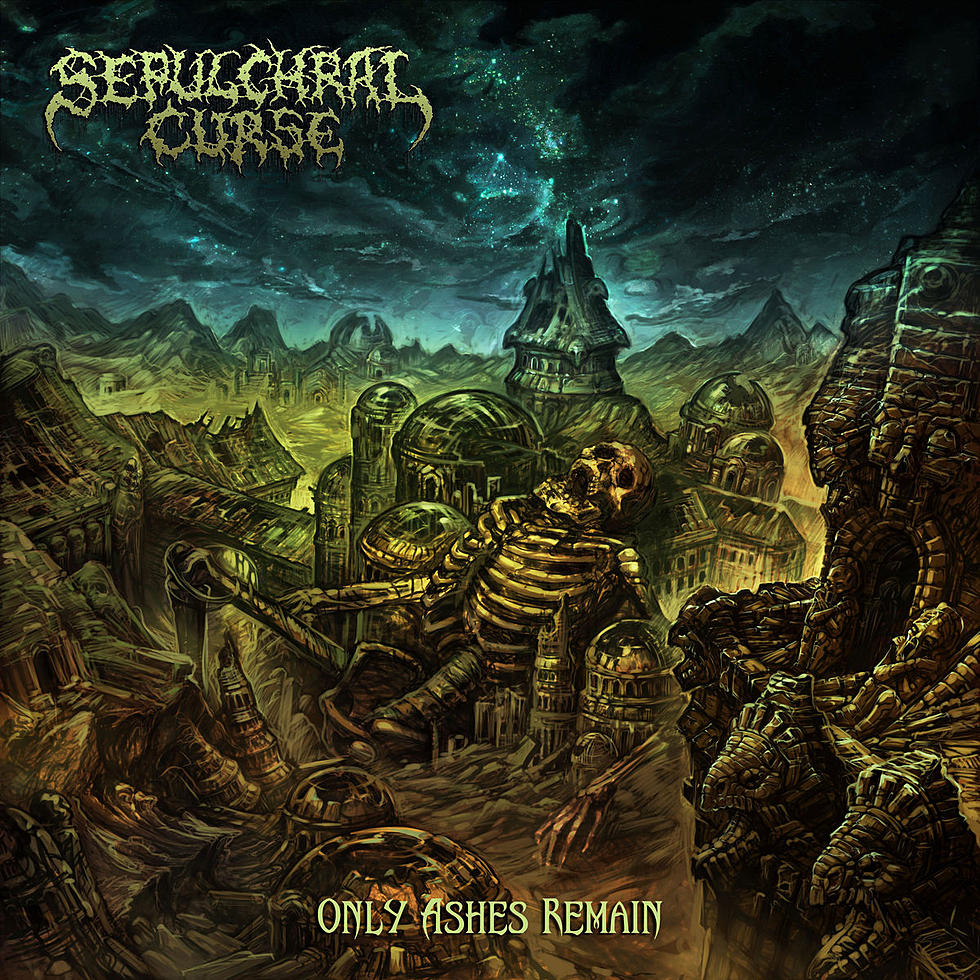 Sepulchral Curse's "Swarming Blackness" Stings Like Death Metal Bees
Ugly times merit even uglier music, and Finland's Sepulchral Curse are equipped to provide us with the grotesqueries we deserve. Their upcoming full-length Only Ashes Remain is a pustule-covered mass of writhing appendages that lash out at any traces of vulnerability. Once entangled, listeners find themselves dragged in towards the band's fang-rimmed maw, dripping with caustic saliva. We've got the album's second track "Swarming Blackness" streaming below in an exclusive premiere.
The song is immediately rife with conflict. The lumbering chords and plodding bass, along with drummer Tommi Illmanen's hands, attempt to set the pace, yet his feet have other intentions -- two snarling and incensed dogs desperate to break free of their leashes, straining with all the power their bodies can muster. Only when the verse begins do the rest of the band relent and charge ahead to indulge their hunger for violence, and once they do, there's no regaining control.
Kari Kankaanpää's subterranean growls are caked with sludge and mucous and are, in a twisted sense, quite rich. The fullness of his low register makes the abrupt leaps up high even more arresting, so glaring is the contrast between the two styles. Where Kankaanpää's gutturals are noxiously viscous, Ilmanen's ceiling-scraping yowls are chillingly acidic. The blending of these two distinct identities makes for an intriguing interplay that brings a welcome dynamism to the music.
Sepulchral Curse are death metal without pretense, yet there's an undeniable subcurrent of finesse running through the record. Their fury is paramount, but executed with nuance and skill, with songs that reach beyond predictable structures and conventions for a satisfying depth that invites multiple listens to wholly appreciate.
More From Invisible Oranges