RIP Katherine Ludwig, Co-Founder of Metal Maniacs
...
"What you remember saves you."
-W.S. Merwin
...
Of all the metal rags I consistently blew my money on as a hungry teenage headbanger, none was cooler than Metal Maniacs. Sure, Revolver had the most professional photos and Metal Hammer was the most over-the-top, but Metal Maniacs felt the most like a magazine written by, and for, a kid like me. One part glossy industry trade and two parts newsprinty zine, it managed to both elevate the underground and brush off the fanfare surrounding the mainstream, all while providing plenty of awesome single-page pin-ups for wallpapering your room. Certain issues will remain forever burned into my brain—July 2002 from which I surgically scissored images of The Crown and Diabolic;
...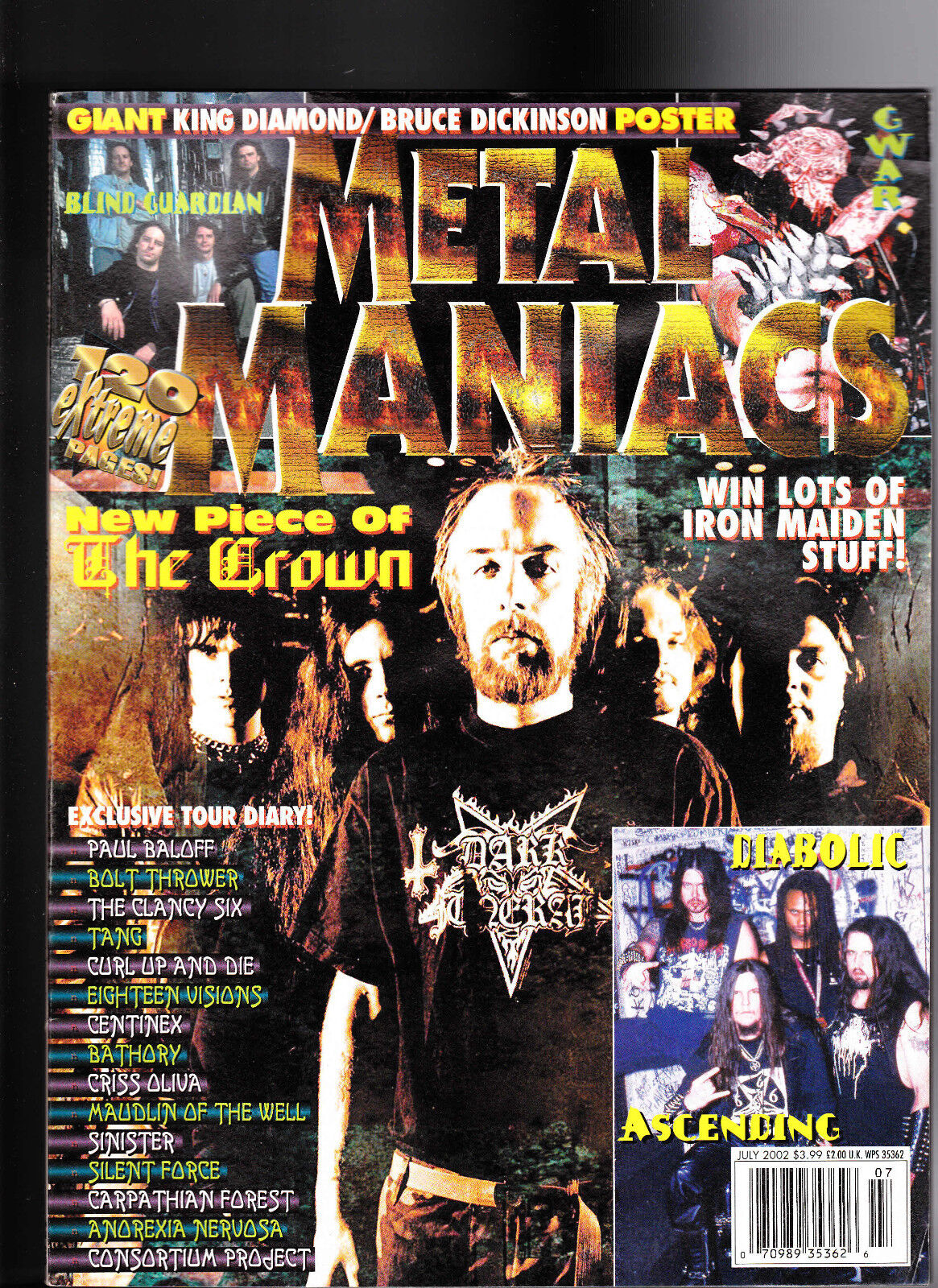 ...
October 2000 with King Diamond and Borknagar on the cover that stuck out of my back pocket all through the last session of summer camp;
...

...
November 2001 issue with Emperor hailed as 'The Challengers of Gravity' that fell apart from my taking it everywhere.
...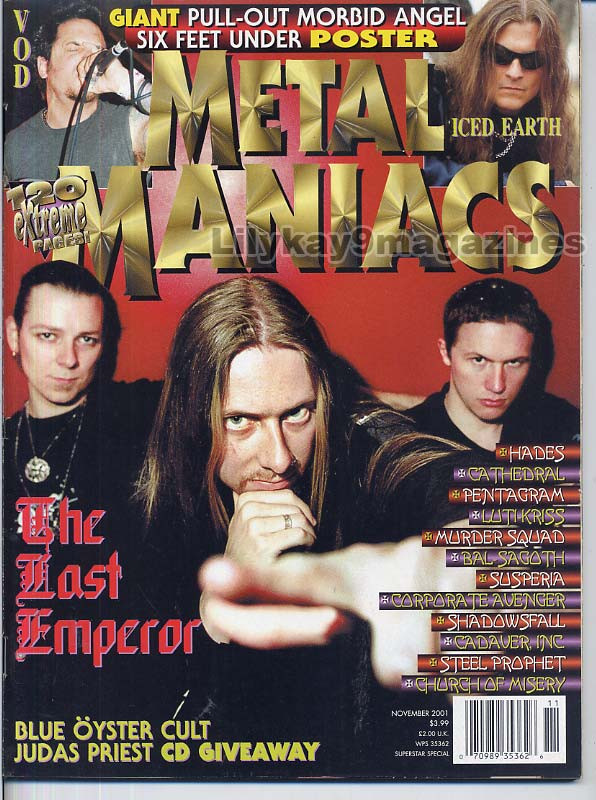 ...
Katherine Ludwig, one of the founding editors of Metal Maniacs, died of Non-Hodgkins lymphoma on Friday, January 30th. I never had the pleasure of meeting her in person, but she helped create something that was hugely important to my development as a metalhead and a person, and made me feel less alone during difficult times in my life. For that, I mourn her passing, and send my deepest condolences to her loved ones.
...