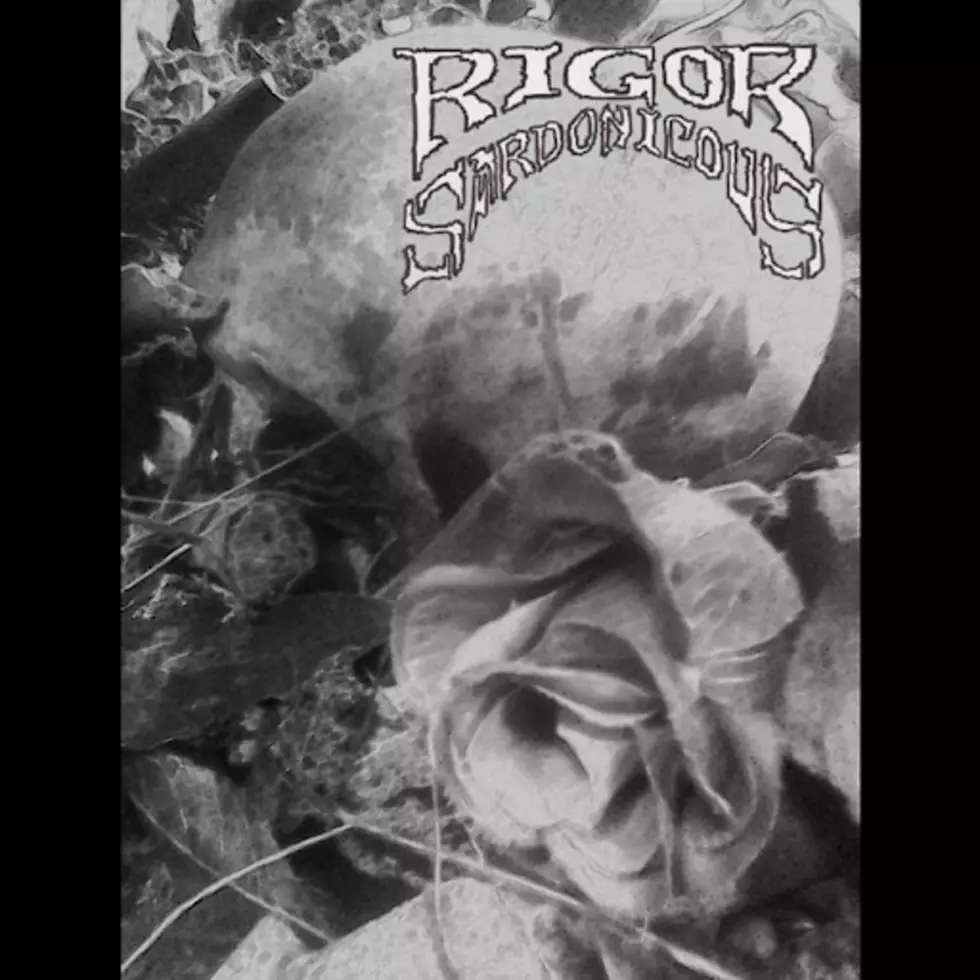 Rigor Sardonicous and the Apocalyptic Doom of "Ridenti Mortuus"
In an age in which doom metal is so ubiquitous, it is hard to imagine a time when there was an untapped market for the slow and steady. Nevertheless, back in 1988, Rigor Sardonicous's Glenn Hampton and Joseph Fogarazzo acted on a desire to pursue a different interpretation of the budding genre we know as metal. While many projects out of the 1980s have achieved longevity in their careers, this Long Island duo has produced no-frills "apocalyptic doom" without any alterations to their lineup.
This dedication to consistency is also reflected in six full-lengths, as well as one live album capturing a rare performance. As Hampton and Fogarazzo prepare to release Ridenti Mortuus this Sunday, there is perhaps no better time to consider their latest work's role in their enduring legacy. While the slowness of doom is difficult for some metal fans to palate, Rigor Sardonicous has maintained appeal by incorporating elements of death metal, promoting the confrontation of depression, and most importantly, believing in the vision they've manifested for 30 years. Check out an exclusive early full stream of the new album below.
Ridenti Mortuus quickly straps us in for another dreadful journey around the sun. Like a cross between an ambiguous species bubbling from a swamp and a demon casually chatting between sharpening its claws in the astral plane, low-hanging vocals maintain an unsettling, yet conversational tone. Unlike more modern doom outfits, clean vocals are blasphemy -- the story being told is much too gruff for any delicate intricacies. While bleakness is certainly conveyed in classic horror-esque riffage, pity is left on the roadside as we trudge further into the nihilistic void. Yet, there is something oddly soothing about this ode to apocalypse.
As the band points out in a past interview with Doommantia, low frequencies, while typically associated with the exploration of the dismal, trigger relaxing chemicals in our brain. To learn more about the method behind Rigor Sardonicous' madness, we were fortunate enough to correspond with vocalist and guitarist Joseph Fogarazzo himself.
There is a good deal of buzz surrounding given that it's been six years since Ego Diligio Vos. What spurred its inception?
We hope there is a buzz! Due to life happenings our focus was not on RS for a while. The desire was there but not so much the focus. I am involved in another band and the recording session took longer than we hoped so there was a delay in my being able to work on anything with it since it was not fully tracked yet. In that downtime I wrote these tracks and pushed it forward and we shall see if the masses like it, though we do expect it to make the pop charts.
Working as a pair for so long, the two of you must be exceptionally close. What does your collaboration process look like? Is it second nature at this point, or does putting together the creative puzzle still require a lot of active participation?
We are definitely on the same wavelength and we could not do this band with anyone else. We mainly work independently and things generally go smoothly since we are in tune to what we strive for with RS.
At least from my perspective as a writer, being a part of an artistic field can make for such a rewarding, but also discouraging life at times. What has motivated you to keep going musically through ups and downs?
Creative necessity and primal drive. If I am not doing anything like that more bad things would happen in the world because of me.
Of course, Rigor Sardonicous is known for being one of the early pioneers of doom metal. What advice do you have for a musician who wants to make a form of music that may not entirely be understood yet, or might not even exist, period?
It has to make sense to you, the creator or conduit, in some capacity. If you are not resonating with your work then you are doing something wrong. For us it is about a deep and primal sensation that is very limbic. One can either relate well or not at all in our opines.
Ridenti Mortuus drops November 11th. Follow the band on Facebook.
Become an Invisible Oranges patron.
More From Invisible Oranges