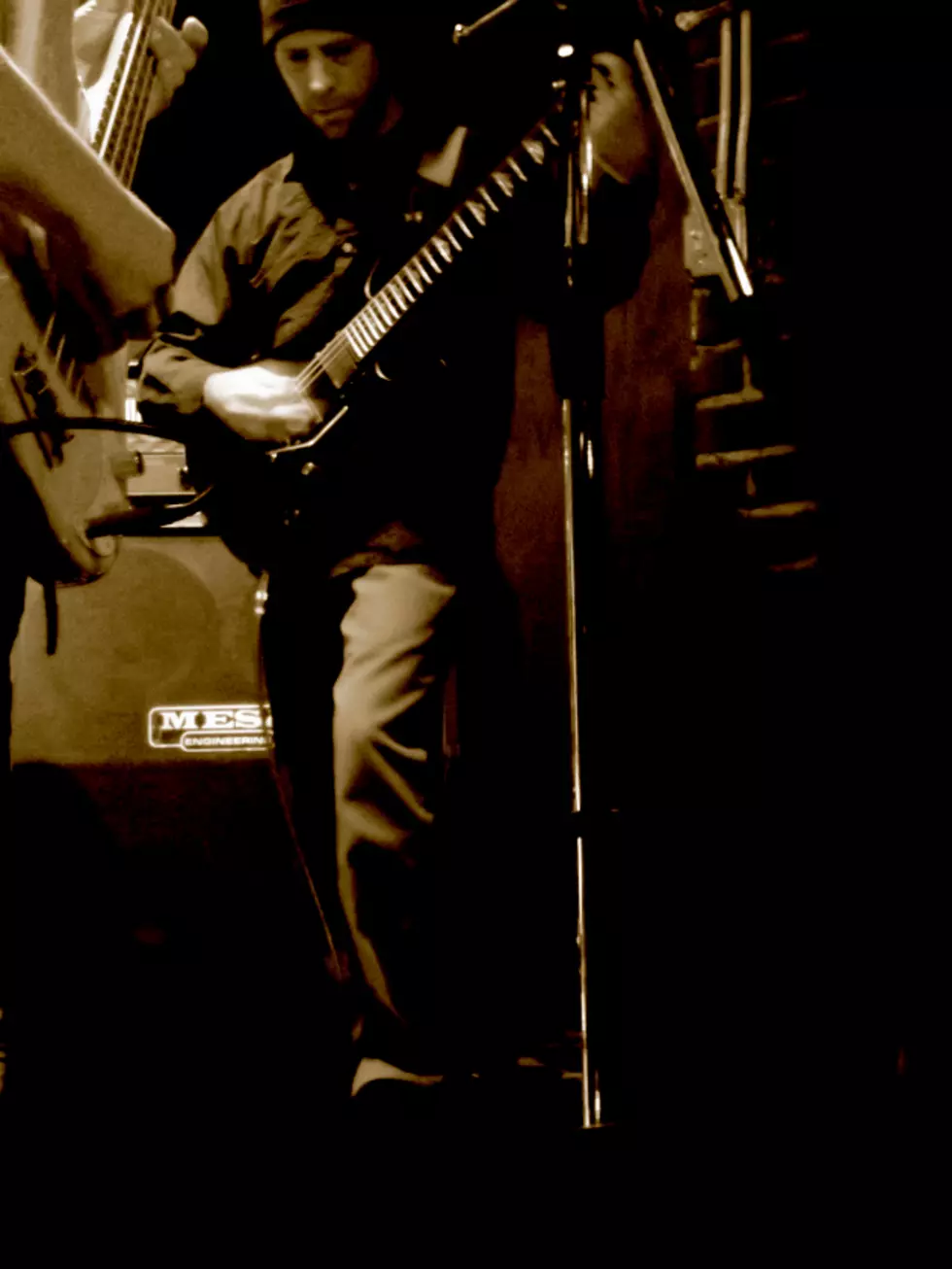 Remembering Drew Cook (Plus, Wild Hunt's Scroll & Urn)
Photograph by Amanda Henderson
Just about two and a half years ago, I sat in on a recording session by a band called Dimesland. The session took place at Trakworx Studio, where I had spent a summer as an intern. Engineer Justin Weis had invited me to come by and hang out for a weekend of guitar tracking, thinking that I would enjoy Dimesland's tunes.
It was that weekend when I met and befriended Drew Cook as well as his brother and co-conspirator in Dimesland, Nolan Cook. When all was finished, I walked out of Trakworx with three gifts from Drew. The first was a ticket to Neurosis' private New Years' show in Oakland, an event that a fanboy dork like myself had no business attending. The second was a stern instruction to check out a band called Trouble, specifically their first record Psalm 9. The last gift was an opportunity—the chance to get to know a kind, witty and monstrously talented individual.
Cook and his bands, Dimesland and Wild Hunt, represent all that is wonderful about metal music from the Bay Area. They are heavy and incredibly smart while furiously rocking out with technical flair. In other words they are unique.
I learned of Cook's passing on Wednesday, April 22, and it's been a struggle to divert my thoughts away from the precious few experiences I shared with him. I remember his eagerness to share his years of musical fandom; he was the one who turned me on to the likes of Portal and Gorguts. I also remember his self-deprecating sense of humor. He once insisted that I drop the needle on his favorite side of Wild Hunt's first record: side four, which contained an etching of the band's logo in lieu of any music. I even distinctly remember the two birthday messages I received from him since we met: one was a photo of a skull hologram card from the Trakworx control room, the other a shot of a severed head, covered in birthday cake of course, on a silver platter. A generic "happy birthday" would have done the job for most others, but Cook's humor and personality shone through in even the most mundane of activities.
As of this writing, no details regarding Cook's passing have been released.
On April 28, Wild Hunt put up their newest release, an EP called Scroll and Urn that they had planned to sell on tour with Cormorant. This EP tightens the myriad styles and soundscapes that Wild Hunt explored on their debut, and sharpens the bands' lens ten-fold. "Illimitable Corridors" wastes absolutely no time in barreling the listener through, alternating marching chugs with piercing lead guitar fills from Cook and Greg Brace. The red-washed album art, warm instrument tones and Harley Burkhart's vocals, bathed in reverb, induce a grimy, homegrown feeling. It sounds straight out of their cramped Oakland rehearsal space, where the band spent endless hours poring over every note of these tracks.
The urban streets of Oakland give way to ethereality on the title track, where Wild Hunt master their ambient explorations. Eerie arpeggios make way for tortured howls as the band slowly ramp up the volume and tempo. The centerpiece of the track is a short, yet utterly mesmerizing solo from Cook. In 18 seconds, he combines divebombs, phrygian shredding and screaming harmonics into a piece that ties the whole EP together. It's unnerving, out-of-this-world and impossible to forget. It's inimitably Drew Cook.
An album can take on new meaning after the passing of one of its creators. There is a darkness and a bug-eyed rage in Dimesland's Psychogenic Atrophy that I once heard, but never before felt like I do now. In turn, my ears are all the more appreciative of the ebb and flow dynamics that grace the arrangements on Wild Hunt's full-length, Before the Plane of Angles.
There is only one perspective that I can approach Scroll and Urn however, and that is with the knowledge that this is the last of what Cook left us. Like dabbing a cut with rubbing alcohol, listening to Scroll and Urn stings. But it cleans the wound, setting the stage for healing and mending. I don't think I'm healing quite yet, but blasting this EP on repeat is what makes sense at the moment. For me, Scroll and Urn is a numbing piece. Listening to it will make me feel better in time. That is all I could ever want of it right now.
Rest in peace Drew Cook, a champion for one-of-a-kind, boundary-destroying heavy music from Oakland, CA. We miss you so much.
Scroll and Urn is available now through Wild Hunt's Bandcamp. Pay your respects to Cook at Wild Hunt's Facebook.
More From Invisible Oranges