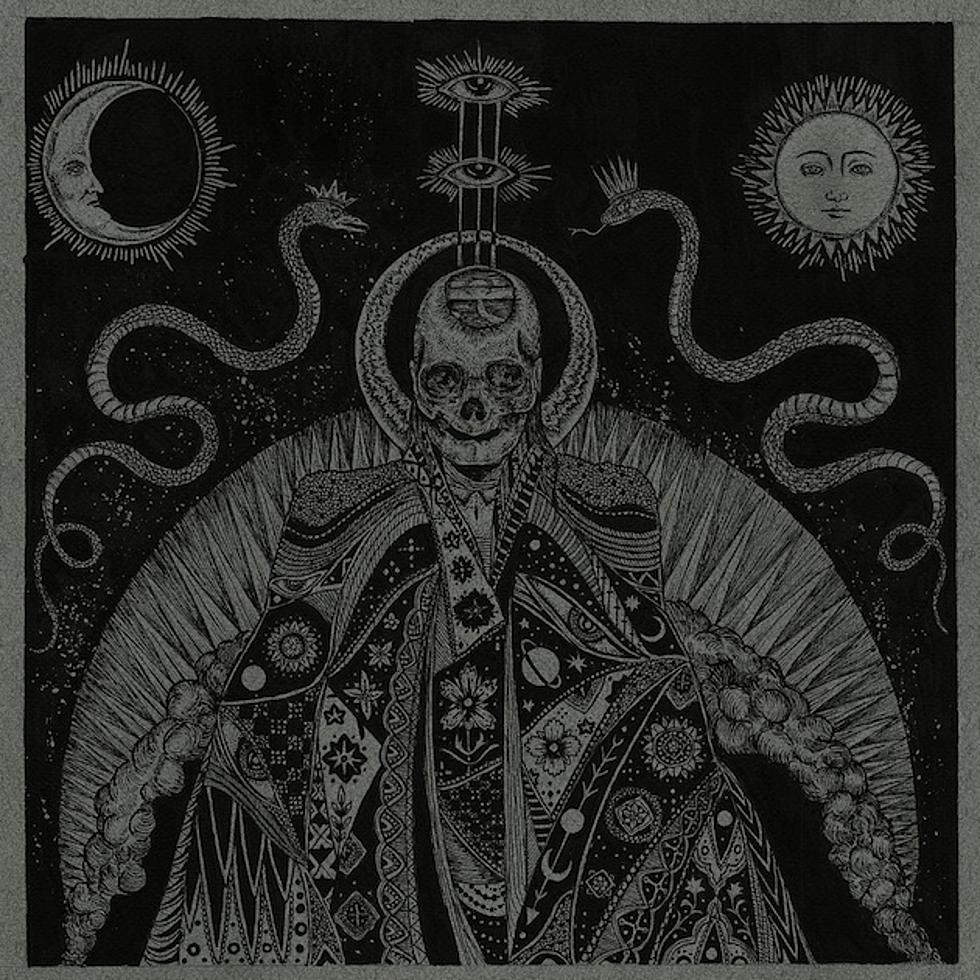 Premiere: Fórn – "Dweller on the Threshold"
"Dweller on the Threshold," the opening track (not counting an ambient intro) of Fórn's forthcoming EP The Departure of Consciousness, is a bit of a knock-down, drag-it-out bruiser. The sparse, punishing drums; the fuzzed-out big-riff brutality; the throaty, palpably disgusted, up-in-front vocals; the menacing anticipatory build; the insanity of the deathed-out blast release: these give "Dweller on the Threshold" a threatening, gruff quality. It's a killer opening track statement. While "Dweller of the Threshold" drags you through viscous sludge out back to the alley, though, note the rich, at times absorbing melancholic atmosphere. It's one of Fórn's defining qualities, something that appears more readily throughout their excellent forthcoming EP.
Some doom causes a listener to get lost in its profound heaviness, to drown in reverb, to enter into a funereal vicegrip of two-ton riffs. You could do that with Fórn, but there's a lot more at play here. The Boston band, featuring members of the metallic hardcore band VYGR, is relatively new (they've got a prior demo), but this is accomplished work. The push and pull and knowing when to hit the jets makes for a really well conceived and, despite the pulsating gruffness of the track, polished song. Special mention has to go to the killer vocals—the throaty belch is mile-deep, and the hysterical shriek that comes in when shit hits the fan is gold.
The Departure of Consciousness is out on Vendetta Records in late July or early August.
More From Invisible Oranges