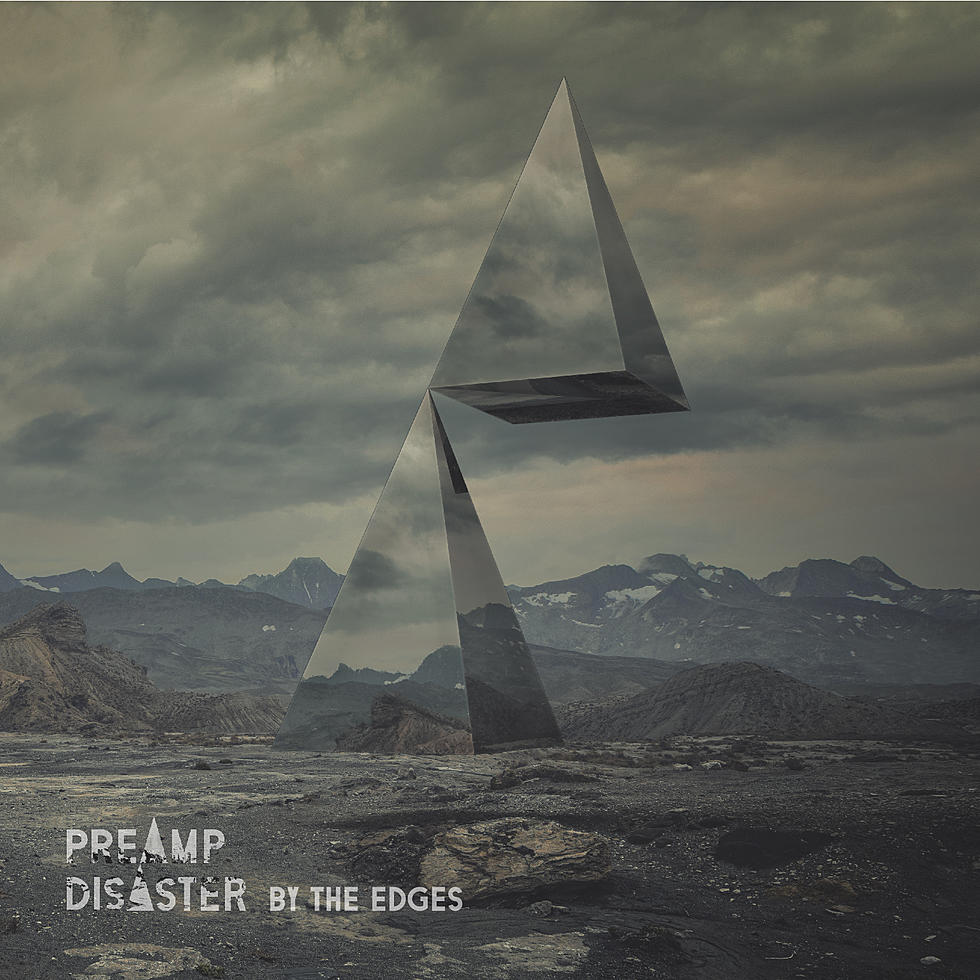 Preamp Disaster Grasp Post-Metal "By the Edges" (Early Album Stream)
---
Preamp Disaster bridges the worlds of instrumental and non-instrumental compositions—their somber mix of post-rock/metal, sludge, and more excels instrumentally, able to tell a tale without words, but it does feature vocal and spoken word passages that, perhaps more impressively, feel like natural extensions of the band's lyric-less side. On their upcoming album By the Edges, the Swiss group unify not only their unusual mix of genres (which can dip into groove-heavy stoner rock at times and blackened post-metal at others), but they also streamline all the parts of their sound into a cohesive whole, crafting a narrative that's unmistakably their own. Listen to the whole album below with our exclusive premiere.
...
...
Rather than simply dropping in vocals or synthesizers on top of post-metal riffs, every tone and texture on By the Edges is a potent voice in itself. Even the drums, as opposed to playing a mechanical, more accompaniment-focused role, can drive songs forward at times, implementing their own meta-rhythm on top of what the bassline might be doing. Vocals, when present, are a force multiplier: at the harshest extremes of "Dark Brilliance," where the band lets the blast beats and double-bass rip, the harsh vocals land with resounding impact especially compared to the gentle valleys that preceded them. Music like this is meant to be a journey, though that might imply that the individual components of said journey are less important. Here, it's the opposite: By the Edges's true focal point is observing how Preamp Disaster modulates and rearranges their own sound.
The band comments:
The album By The Edges represents in a perfect way, what Preamp Disaster means. The fusion of different genres of music such as post-rock, post-metal and stoner-rock give the album the typical Preamp Disaster touch.

The songs are very diverse and the basic structures of Preamp Disaster are present throughout, but again take on new elements. For example, this time faster drum parts have been
embedded, spoken parts have been included and synthesizer effects have been used.

We have again worked with the iconic V.O. Pulver (Gurd, Poltergeist) and recorded the album as usual at Little Creek Studio in Gelterkinden. Since we knew each other from previous studio sessions, this process was familiar and thus inspiring for further additions to the songs, on the spot in the studio.

Additionally, we were in the fortunate position of being able to make a label change. With Czar of Crickets Productions we got a well known Swiss label. Thus, we are currently gaining national and even international recognition and are currently pleased about different feedbacks from various magazines.

On 05.02.2022 we will play the album release show in our hometown Lucerne at the venue Treibhaus Lucerne. We will be supported by Jabar (CH), also an excellent band from Lucerne.
By the Edges releases February 4th via Czar of Crickets Productions.
More From Invisible Oranges