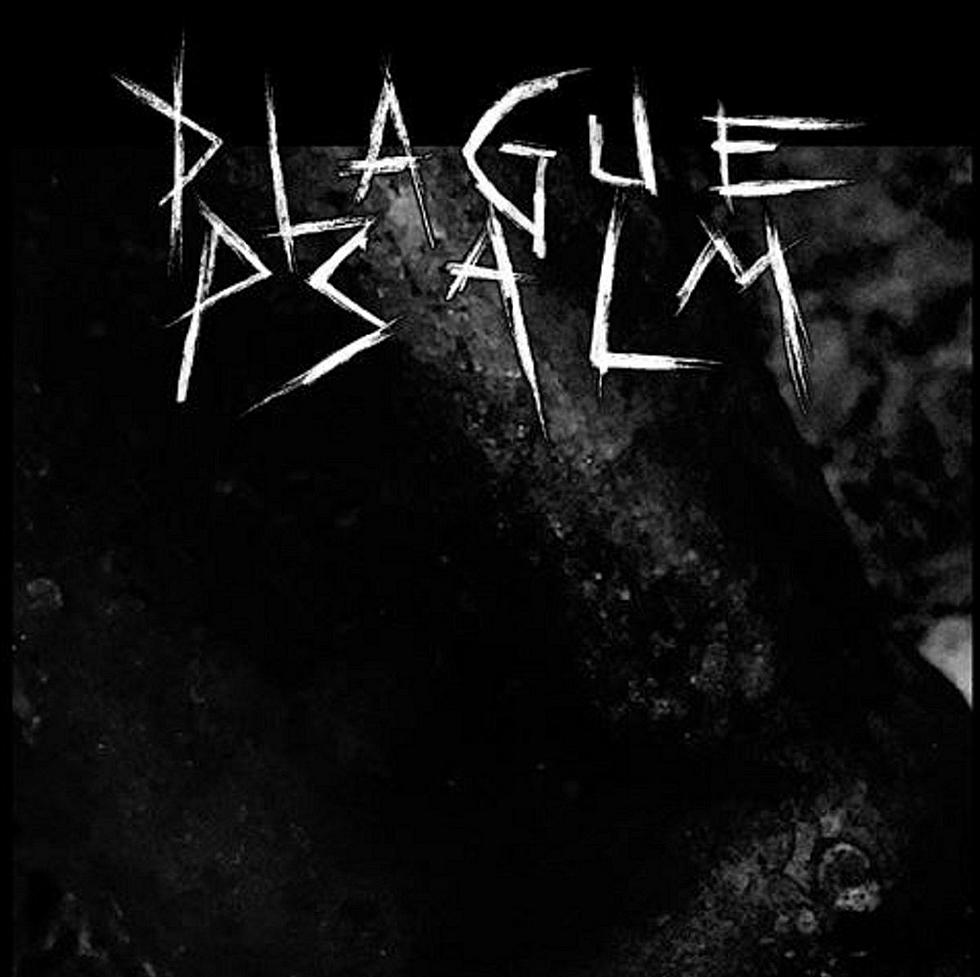 Plague Psalm's "Shivers of Transmigration" Explores the Progressive End of Ambiance
---
I made a pact with myself a long time ago that I would never review an ambient album ever again. The genre has its pitfalls, mainly lazy dudes with laptops who offer nothing but atmosphere and little substance. However, when I heard progressive metal band Canvas Solaris drummer and Radical Research Podcast co-host Hunter Ginn was to release something akin to ambient music on Sculptured (and, yes, ex-Agalloch) bassist Jason Walton's Earth In Sound label and merchandise company, I must admit my interest was piqued.
Luckily, the hairs which stood up on the back of my neck were right, and Plague Psalm, Ginn's collaborative project with Gael Pirlot and Nathan Sapp, pulls the idea of ambiance back into a surrounding experience rather than simply something one listens to. On Shivers of Transmigration, the group's debut effort, the ambiance is key, for sure, but Ginn and company violently bombard it with extracurriculars. Taking elements from heavy drone/doom metal, world music (but respectful and appropriative), and even the French Rock in Opposition movement, Shivers of Transmigration's progressive nature shows that "ambient music" can be an immersive, varied experience, not too dissimilar in spirit to a certain pack of ever-evolving Norwegian wolves.
What makes this album particularly interesting is its rhythmic center. Ambient and atmospheric music usually wanders aimlessly, and yet drummer Ginn maintains a strong, pulsing character, always on the brink of exploding (like it does when he eventually uses the full kit in album closer "Heart of the Jackal (A Caution to the Archer)"). This rhythmic take on atmospheric music makes traditional use of the "ambient" tag fall flat. Maybe we should just call this "progressive."
Listen to Shivers of Transmigration below.
...
...
From the artist:
"Plague Psalm was conceived by Hunter Ginn in the autumn of 2020, after emerging from a period of intense personal struggle. Having reclaimed his life and compulsive need for music-making, Ginn decided to commit himself to the kind of percussion-based concept that had long occupied his mind. He also understood that the year represented for many the most lurid period of human suffering in modern memory and felt obligated, somehow, to eulogize the physical and psychic traumas inflicted by this epoch of disease and dislocation. Though deeply personal, Plague Psalm is also a universal lamentation.
Ginn had a clear vision for the sound of Plague Psalm but knew that he could not, by himself, realize the music's fullest expressive potential. With this in mind, he called upon two of his closest friends and collaborators, Gael Pirlot and Nathan Sapp. Once the percussion was recorded at Deserts of Hex studio by longtime friend Justin Prevatt, Pirlot and Sapp got to work quickly, adding layers of electronics, bass, and guitar atop the bedrock of wood and steel. But what began as a solo project quickly evolved into a living band and partnership between Ginn and Pirlot, a bond that has grown tighter as the pair works on new Plague Psalm music.
Plague Psalm's debut album, Shivers of Transmigration, which will be released by the Portland-based label, Earth In Sound, is a meditation on the themes that have come to define 2020: loss, dislodgment, anguish, hopelessness, hysteria, transformation. Plague Psalm's music attempts to give shape to the cauldron of human woe brought about by the COVID pandemic and the brutal effects of mankind's inward retreat. For Ginn, Shivers of Transmigration represents an opportunity that, not so long ago, seemed out of reach – the privilege of shoring up the wreckage of the 2020 plague year and reorganizing its shards into pitch black, pounding, desperate sound. Shivers of Transmigration is apocalyptic music for those who survived the early plague years and a harrowing tribute to those who did not."
...
Shivers of Transmigration is out now.
Follow Plague Psalm on Bandcamp.
More From Invisible Oranges