Photos/Video: The Body with Mutilation Rites & Geryon
The Body, on a return trek from recording THREE LPs at Machines with Magnets in their former stomping grounds of Rhode Island, played the first of a pair of NYC dates at The Acheron in Brooklyn last night (June 9th). The show also featured appearances from Mutilation Rites and Geryon (the rhythm section of Krallice) on an unseasonably cool summer evening. Pictures and video from the show are below.
The three LPs that The Body banged out in a single session include an LP for Thrill Jockey and another collaborative effort with Krieg. Release details are on the way, including details on a fourth release with Thou.
— photos and words by Fred Pessaro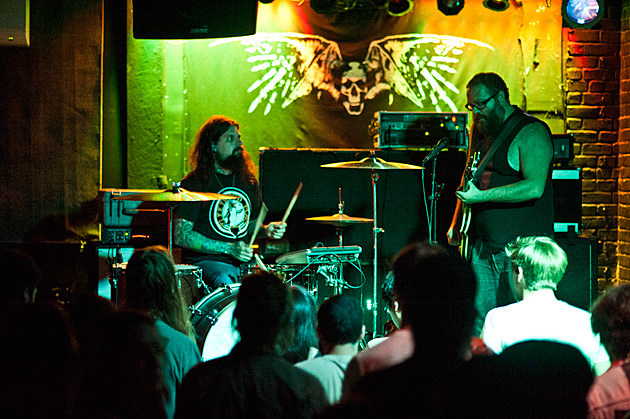 More From Invisible Oranges