Photos: Graves at Sea, Aldebaran in Oakland and San Francisco
Graves at Sea at Metro

Sludge-doom crew Graves at Sea recently moved from the "inactive" to the "West Coast tour" column with a string of dates that completed over the weekend. Featuring original members Nick Phit (Uzala, ex-Atriarch, etc) and Nathan Misterek (Laudanum) along with Lola Henderson (ex-Cryptic Edifice) and Chuck Watkins (Uzala, SubArachnoid Space), the shows included appearances from Aldebaran on all dates, including Friday March 29th at Metro in Oakland and Sunday March 31 at DNA Lounge in San Francisco. As expected, the dates also featured stellar support, with Brainoil and Lycus providing support in Oakland, and Dispirit and Larvae opening the show in SF. Pictures from both dates are below.
— photos by Taylor Keahey
Brainoil at Oakland Metro
Aldebaran at Oakland Metro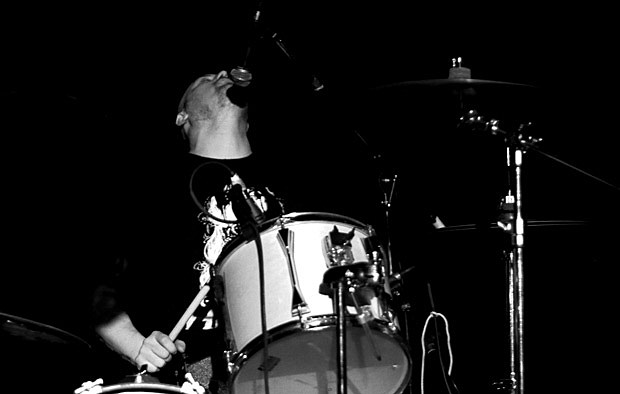 Graves at Sea at Oakland Metro
More photos, specifically a set from the DNA Lounge appearance with Dispirit and Larvae, continue on the following page...
More From Invisible Oranges