Photos: Drone Activity in Progress
Stephen O'Malley / Prurient

Red Bull Music Academy has taken over NYC this month, scheduling events every night in May with most of them free or at least on the very cheap. Though very few skew towards heavy music audiences, last night's Drone Activity in Progress had some overlap with metal with the inclusion of avant garde names like Stephen O'Malley, Mick Barr, Oren Ambarchi and others. The sixteen bands that performed at the Knockdown Center in Queens last night (May 2) dealt in ambient, drone, noise and power electronics and played a multi-stage event housed in a giant warehouse/factory building.
Stehpen O'Malley and his KTL project both performed separate guitar-drone sets, with the latter leaning on ambient electronics underneath. The bulk of the personal highlights could be found in the "Red Room" though, with sets by Prurient (who also performed later that night as Vatican Shadow), Pharmakon, Alberich and others, each using keys, effects pedals, vocals, patch bays, and samples to create their brand of industrial-noise terrorism. Guitar-noise from Body/Head (with Kim Gordon of Sonic Youth), guitar wizardry from Mick Barr and the spazzy/jawdropping Jim Sauter/Kid Millions were also high points.
Head below for pictures of all bands.
— words/photos by Fred Pessaro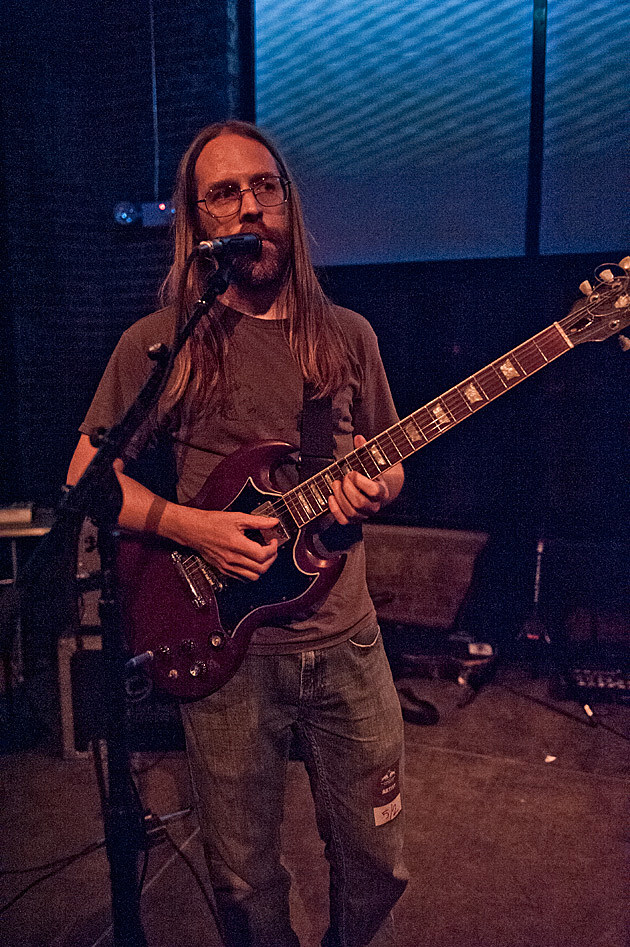 Pete Swanson by PSquared Photography
Vatican Shadow by PSquared Photography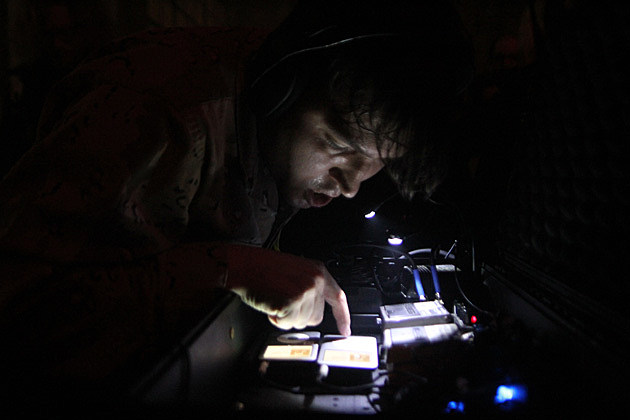 More From Invisible Oranges