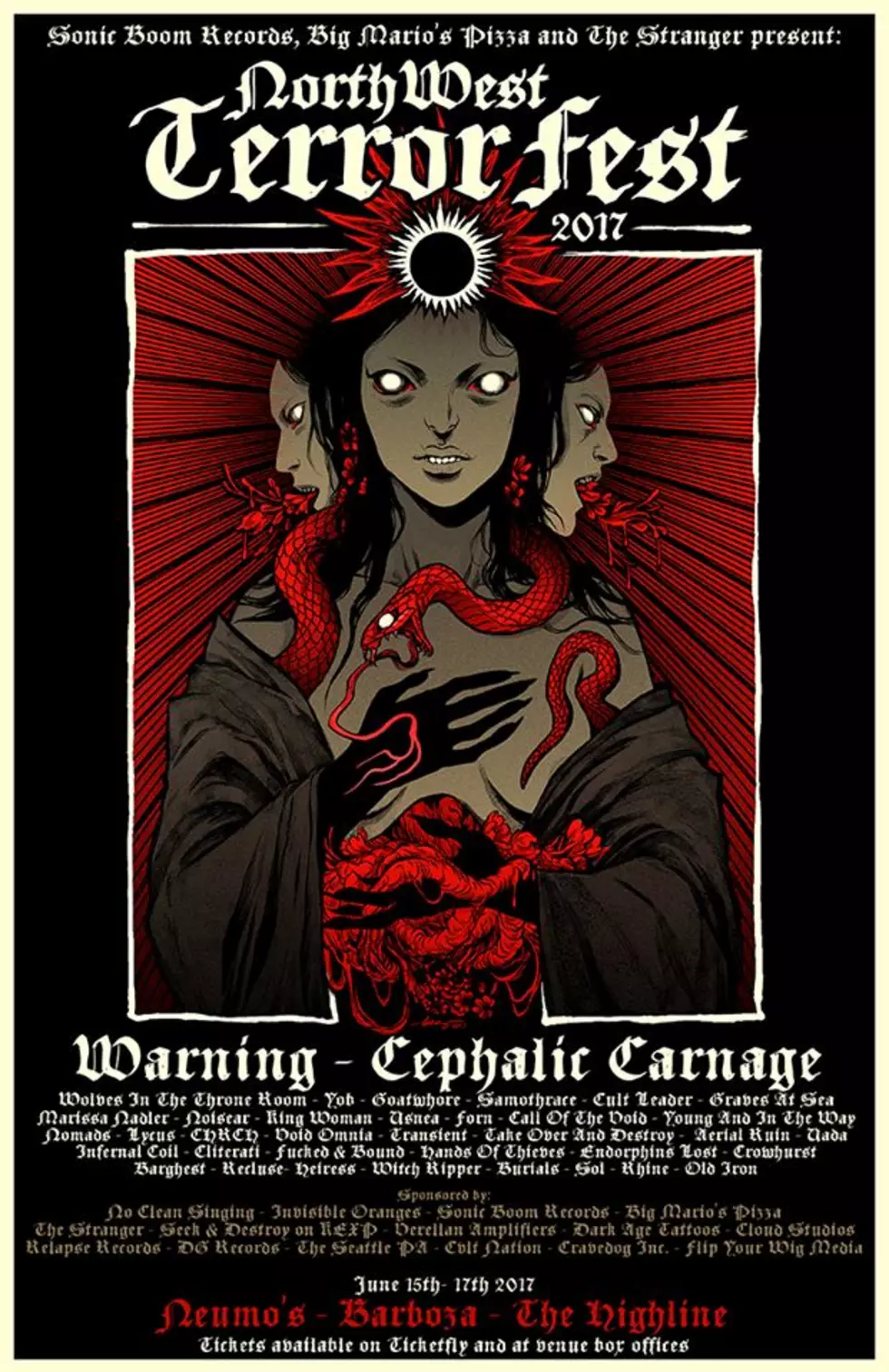 Northwest Terror Fest Adds Void Omnia, Crowhurst
Northwest Terror Fest has announced a lineup change. Pilgrim and Amigo the Devil will not be playing. Instead, Crowhurst and Void Omnia will be play on Thursday, June 15 on the Highline and Barboza stages, respectively.
Crowhurst
the LA-based solo project of one Jay Gambit blends harsh black metal, goth rock, industrial and other styles into a seamless and modern urban-nihilistic sound. a prolific artist, Jay Gambit constantly experiments and creates. There's no telling what his next song will sound like.

Void Omnia
Oakland CA's prime cosmic black metal export, Void Omnia's riffs evoke both the widescreen cinematic expanse of distant gas giants, and the suffocating airless terror or unfathomable deep space.

The three day music festival will be held in Seattle, Washington at Neumos and Barboza from June 15th through 17th. Late shows and after parties will be held at The Highline. There's already a Facebook event.
Weekend passes are now available at this location. $150 per pass. Individual stage passes will go on sale next Monday.
More From Invisible Oranges