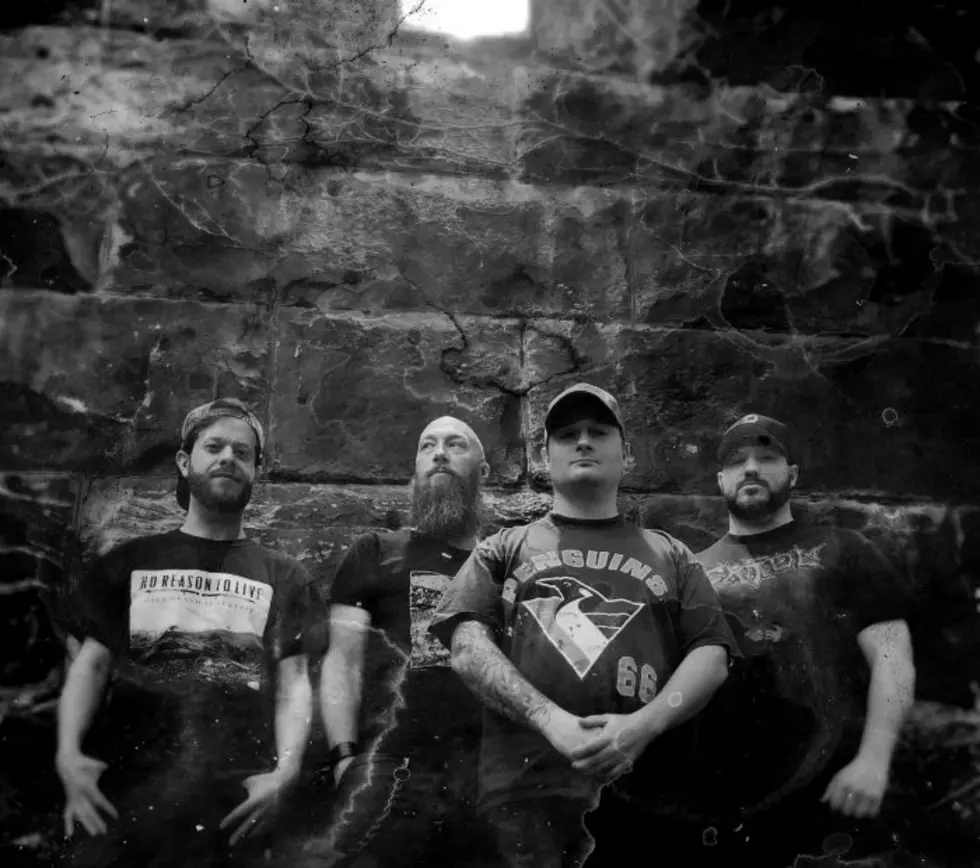 Narakah Bring Steel City Irreverence to Pummeling Grindcore (Early Album Stream)
---
Pittsburgh is a city of contrasts—rust sits alongside Robotics Row, and highbrow bellies up to the bar next to lowbrow. Narakah embodies this full spectrum on their debut full-length, Nemesis Cloak. It's an unmistakably Pittsburgh record. Not only does the Steel City four-piece mesh knuckle-dragging grind with clever songwriting, they even work in yinzer inside jokes, such as a sample from a locally beloved commercial for a Chevy dealership to kick off "The Uzi Crusades."
This is the sound of a band having fun while venting a lifetime of pent-up frustration. The album's opener is called "Leftover Hamburger." Nemesis Cloak's cover art is, put simply, a butt. Yet it's all strangely beguiling, even the butt. Narakah isn't just cranking out rote grindcore for all these devil-may-care vibes, and even goofy asides such as Ghost Busters samples don't overpower the fact that there's a ton of genuine songcraft here. Listen to an exclusive pre-release stream of Nemesis Cloak below.
...
...
Take "Headless Nazarene"—powered by a death metal riffage and fuck-you vocals, this minute-long track packs the power of a three-minute pit-starter. "FREE" is another monster that opens with a line from A Clockwork Orange and winds through mesmerizing melodic territory on its way to a minute of desolate ambience. There's quite a bit of electronic stuff tucked into the corners between riffs, which makes for fun surprises around each twist and turn. A listen through Nemesis Cloak is not unlike an auditory journey through your local haunted house, down to even the satisfying but not overwhelming 20-minute-plus runtime and the claustrophobic choking sounds that wind the record down.
Like Pittsburgh, Nemesis Cloak is compact, but it punches above its weight, pugnacious and proud. There's artistic ambition and scrappy suspicion of intellectualization existing together, somehow in harmony. We yinzers are a contradiction: we take ourselves a little too seriously, fiercely defending our underdog interests, while always enjoying a good laugh at the expense of the New Yorks and Californias of the world. Narakah wraps this attitude up with lots of meat, a little cheese and a nice crunch—Nemesis Cloak is a tasty hoagie of Rust Belt grindcore.
Nemesis Cloak drops July 1 via Force of Reckoning Records.
More From Invisible Oranges