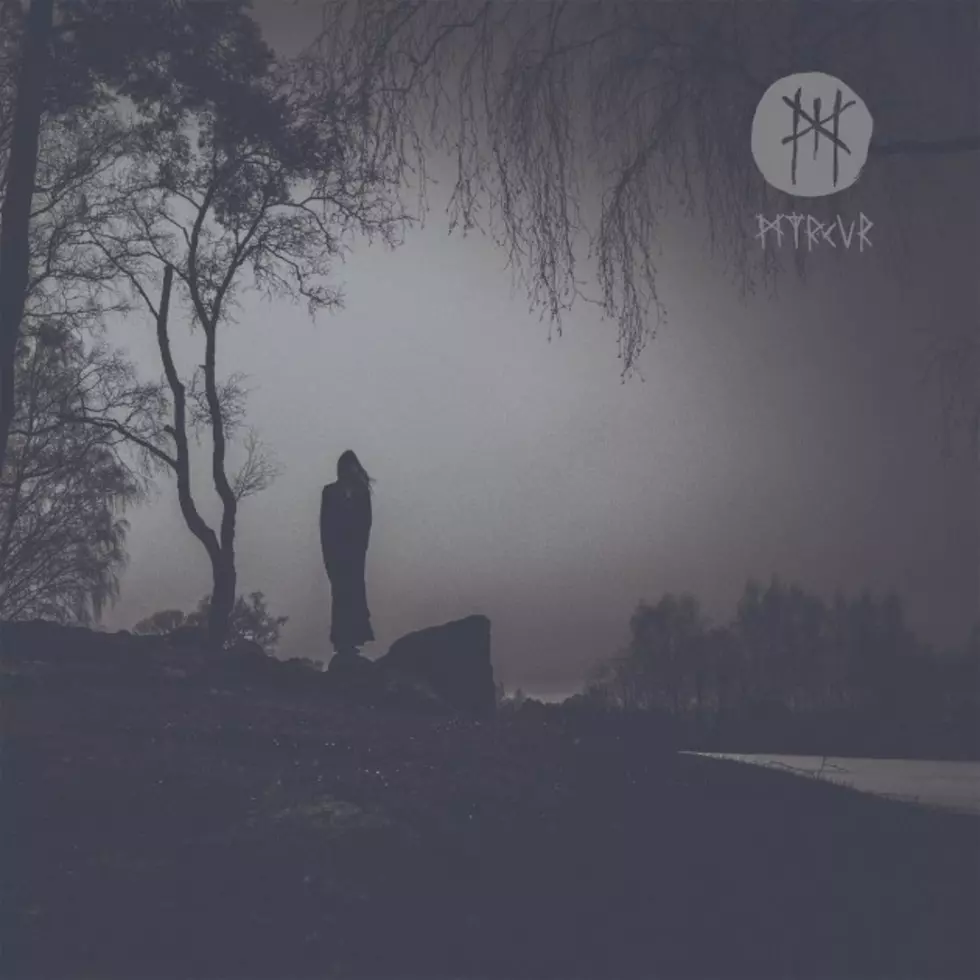 Over a year has passed since Amalie Bruun, better known as solo black metal artist Myrkur began ruffling feathers. A continuous conversation about her validity as an artist has followed her ever since, and threatens to overshadow any music-based conversation around her debut album, M.
In summary: during the weeks leading up to the release of the Myrkur EP, Bruun and Relapse Records launched a PR campaign that kept Bruun's identity a secret. Shortly thereafter internet sleuths shattered that anonymity and brought to light other details of Bruun's life: that she was once a professional model, that she is a member in independent pop duo Ex Cops.
No individual piece of her story is unique. The combination of those factors drives some people nuts. To my thinking, the backlash against Bruun stems from a combination of sexism and resistance to old fashioned East Coast snobbery. She's hardly the first woman in black metal, neither is she the first New Yorker nor the first solo black metal musician to have a background in indie. Her history as a model is literally the only piece of her story that I have not seen in another artist.
Here's the rub: no individual piece of her music is unique, either.
M rests on, in many ways, the cutting edge of listener-friendly black metal. Like the EP that came before, the album nests its songs like dolls inside long transition passages, but eschews extended song lengths. Hell, it eschews extended anything. Clocking in under forty minutes, M barely lasts longer than Reign in Blood.
Some of the songs, like "Onde Barn" are great despite having no edge. Tremolo-and-blast passages come in spurts and die down. Any distorted angle of the guitars has been shaved off in favor of smooth, warm midrange; layered choral vocals and acoustic guitar overdubs polish up any further rough patches. If Darkthrone was over-the-counter medication, it would be a chalky off-brand Ibuprofen tablet, the kind that looks fit for a horse to swallow, flakes off in the palm of your hand and gets stuck between your swollen tonsils—in contrast, M is an Advil gelcap. It is like swallowing nothing at all.
Bruun and company dug deep into their rolodexes to assemble a support squad for this record. Teloch from Mayhem and Nidingr plays guitar, supported on drums by Oyvind Myrvold, also of Nidingr as well as Dodheimsgard. Most importantly, Kristoffer Rygg dusted off his "Garm" moniker to produce the damn thing. Their exact contributions are tough to pick out; I had hoped they would lend the project more twists and turns. The opening riff of "Mordet" could be a Teloch joint, it's the only snarling chug on M that comes close to his work on "Psywar" or "Pure Pale Gold."
Comparisons to Ulver make no sense. That band's chameleonic nature and disregard for genre is the core of its identity. Ulver is not Nattens Madrigal, it is Themes from William Blake's The Marriage of Heaven and Hell. Weirdness is not Myrkur's goal. At the project's most flavorful, it reminds me of Amesoeurs if that band traded the Joy Division beats for Loreena McKennitt piano.
Even when surrounded by veterans, Bruun is the best thing about Myrkur. Her voice is clear as a bell. She is a singular singer, and no amount of internet vitriol can take that from her. In the melody to "Haevnen," I hear the melodic sensibility and personality of someone like Liv Kristine, and I mean that as a massive compliment. It almost hurts to hear her so buried in the mix, and I'd love to see what she could do if she united her metal and pop sensibilities in a more dramatic way: Myrkur is no replacement for Ulver, but could be an amazing successor to The Gathering.
That people dwell on Bruun's validity as an artist over the quality of her art represents a sad victory for superficiality. It's also what will keep her from making better art in the future; if all people care about are Bruun's chromosomes and her resume, then they have no grounds to demand stronger work from an artist who, two mild releases into her career, still smacks of unfulfilled potential.
M is out this Friday, August 21 via Relapse. Follow Myrkur on Facebook here, on Instagram at @myrkurmyrkur.
More From Invisible Oranges