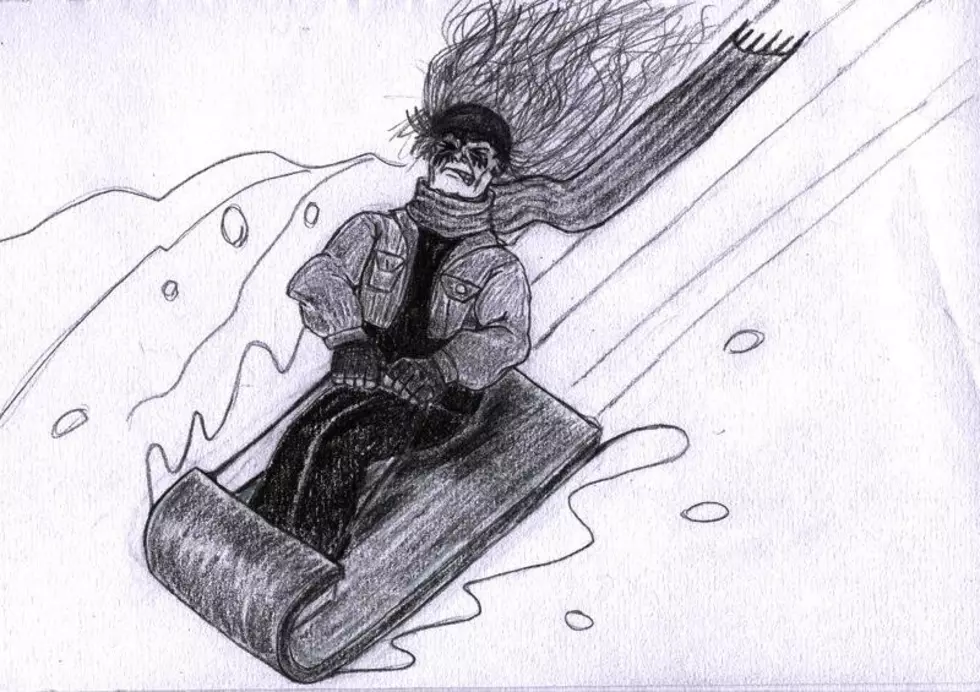 Metal Cartoon Caption Contest #2
Our second metal cartoon caption contest comes again from the strange but fertile mind of cartoonist K. Ann Sulaiman.
This sketch of Tom G. Warrior undertaking winter sports immediately brings several possibilities to mind. I'll let you identify them yourselves.
It's in your face, but you can't grab it. What is it?
Leave your answers below in the comments. Multiple captions per entrant are allowed (but be reasonable). The person with the funniest caption gets to pick the band/musician featured in the fourth metal cartoon caption contest. This contest closes at midnight PST a week from today, Friday the 27th.
Huzzah to DieByTheChord for winning our first caption contest.
He has selected the subject of our next one. Stay tuned.
More From Invisible Oranges