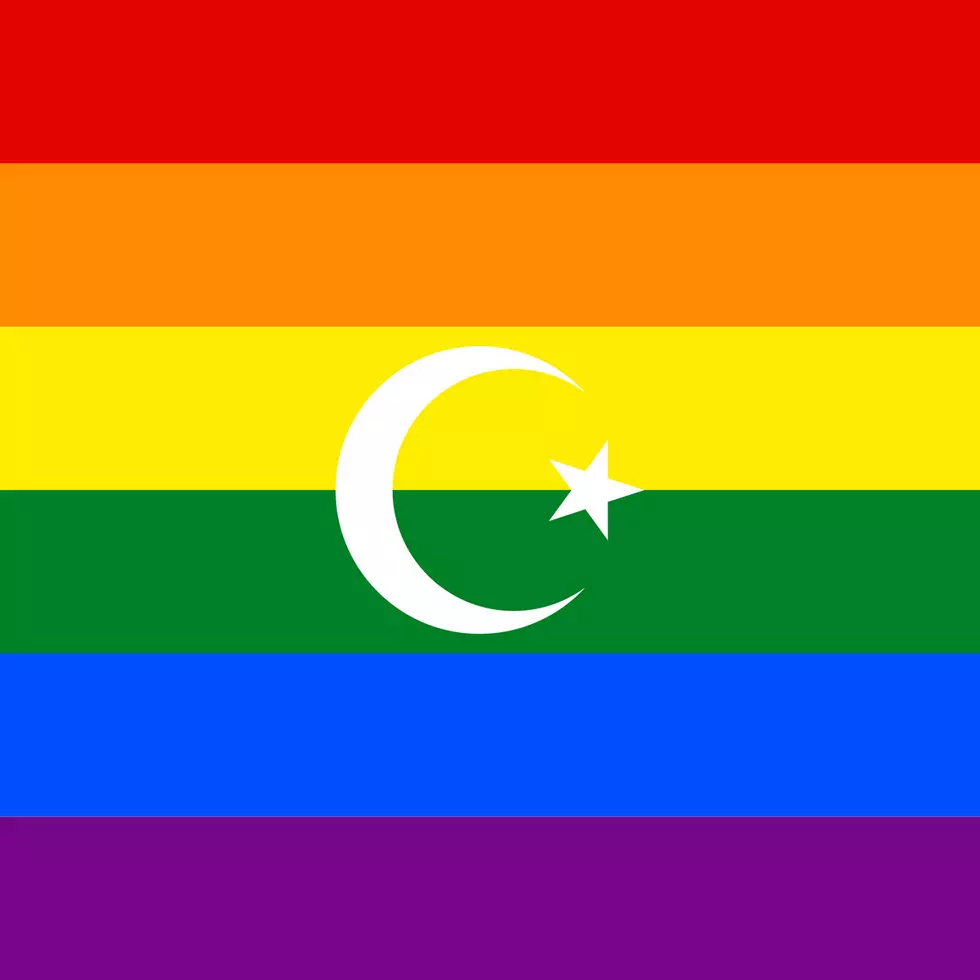 ---
The last days of May were okay, I suppose, though I have a pretty good feeling about June. With vaccines here in the States becoming broadly available towards the start of the month and then rapidly becoming a surplus good, show announcements are popping up for the fall en masse, with a sprinkling of local shows in the meantime. What those look like and how they feel remains to be seen, but if humanity is good for anything, it's completely forgetting the past, so I imagine we'll be fine.
Below, you'll find crucial recommendations from our writers, plucked from last month's releases, all of which I can personally attest to. If you haven't stopped by the site much in the last month, though, a few more items of note: one, make sure you also listen to Panopticon's magnificent new album ...and Again Into the Light and read our interview with mastermind Austin Lunn, and two, listen to the sweet new Metal Massacre compilation (and read our interview with curator Albert Mudrian of Decibel). Got those opened up in new tabs? Cool. Now, let's dive into May's excessive bounty of records
...
Ted Nubel
Alastor—Onwards and Downwards
May 28th, 2021
Alastor has long had a knack for providing a perfectly-tuned slice of occult, towering doom that never really felt like it was following along with genre norms. While I most closely associate their early work with Electric Wizard, both bands having a bouncy, blues-born heft to their cyclical riff worship, Alastor has continuously matured their sound, filing off the rougher, more metallic edges in favor of a form of doom rock focused on heavy, poignant music. While I suspect that it's left some of their early fans behind, I'm glad to pass beyond familiar waters -- the more streamlined and hypnotic vein found on Onwards and Downwards is a refreshing shift that seems to be a perfect fit for the band's peculiarly doomed mindset.
Tone is crucial here, and Alastor delivers only the most funereal of these: organs lurk beyond the hazy guitars and ominous bass, creating a crunchy, swirling mass of delicious auditory fuzz. It's true that the riffs are somewhat simpler than on past releases, but they've been sculpted to serve the album's imposing, though stripped-down posture. Even fully immersed, face-down, in this mire, there's air to breathe and room for thoughts to circulate. Like the figure on the cover suggests, this is an album meant for dismal contemplation.
...
Joe Aprill
Cirith Ungol—Half Past Human
May 28th, 2021
It really should be clear enough at this point how much the staff at IO love Cirith Ungol. There's my own interview with the whole band in the lead up to their massive return album Forever Black, about which a number of IO's podcast team waxed poetic our affections, and when we tallied our favorite albums from 2020 the collective list had that album squarely at 2nd place. This year, fellow writer Brandon Corsair got to chat with Rob Garven, drum lord and founding member of Cirith Ungol, to discuss the group's latest work, the Half Past Human EP, which collects four re-recordings of songs originally written in the band's earliest days back in the 1970s. So surprise, surprise that I once again heap some beast of Mordor-sized love toward these legends of metal by claiming Half Past Human my favorite release of May 2021.
As mentioned before, Half Past Human contains songs all originally written in the 1970's and it certainly shows with songwriting that bridges from their 1981 debut full length, Frost & Fire, to their elsewhere stated early influences like Black Sabbath, Uriah Heep, and Budgie. It's that sweet spot so keenly associated with the 1970s where the boundaries between hard rock and heavy metal barely existed, as both genres were still in their infancy. That said, the re-recording process has brought in some modern sensibilities to the sonic nature of the recordings and it hits hard in a way any fan of heavy metal should expect. 1970s songwriting skills paired with the far more accessible studio recording wizardry of the modern era worked well for the band's full length return last year, just as it does here with these unearthed buried treasures.
Half Past Human hits out with rocker upon rocker with riffs and beats that will make crowds someday soon bang their heads in unison just as much as they compel anyone cranking the album in an open window car down the highway to raise their fists into the sky (though hopefully not through their car roof). It's hard to pick highlights from a short package of gold but it must be noted how the lead guitar work on "Shelob's Lair" seductively entangles the listener and the title track oozes atmosphere driven by the subtle sound of choirs elevating the song while Jarvis Leatherby's rumbling bass and Graven's thunderous drum fills sound the alarm for mankind's self inflicted doom. By the end of that final track a ping of guilt hits me that maybe I should have picked a different release, given how it's certainly easier to put together an excellent EP than a full length. Yet I wave that away, as it's no mistaken glory I award this record: even if I halved the amount of times I've listened to it, it still would beat out every new full length album of late. So let this be a further reminder that Cirith Ungol have returned with still-potent fire erupting from their bellies... and there's never been a better time to JOIN THE LEGION!
...
...
Tom Campagna
Yautja—The Lurch
May 21st, 2021
There was a time in the '90s where an emerging sound from the northeast and extended areas called metalcore started to take root. There were the bands you all know like Converge and Zao, as well as Overcast, Deadguy, and Rorschach. Yep, this is your daddy's metalcore, a sound that Yautja fully embrace on their new album The Lurch. If the genre name didn't scare you off already, please be reminded that this is the original sound of the genre, one where the component parts are easily discernable: the punk aggression is the bedrock, with the additional heavy bludgeoning of metallic riffs creating a vile concoction — a sound that at times lost its way going forward.
"A Killing Joke" and "The Spectacle" are a one-two punch with fast and slow in lockstep, but the third track "Wired Depths" brings in some riffs that are reminiscent of The Jesus Lizard's Goat; a welcome addition that makes The Lurch continue to sound fresh. The rest of the album offers more variety and makes for a complete experience in 47 minutes. Here's to hoping to hear even more of this kind of metalcore going forward— Yautja do a masterful job of making something old, new again.
...
Colin Dempsey
Portal—Avow
May 28st, 2021
Avow is a return on an investment. It's too knotty to be appreciated—perceived even—on the first few listens. But more time spent with Avow reveals Portal's dissonance to be articulate. On their sixth album, they yank their dusty discombobulations into focus. They reaffirm their craft like Tom Brady winning the Superbowl with the Buccaneers: a new context solidifies their status. Portal cram soundscapes inside of veering, extended tracks to unnerve, and in newfound clarity they reassert their foundational strengths: smothering guitars, The Curator's sacrilegious vocals, and chord progressions designed to prick at the spine.
Avow is further notable because it's technically a companion album to Hagbulbia, a surprise release Portal dropped on the same day. If the former is Portal's cleanest record yet (clean being a relative term for a band who once told Invisible Oranges "An insane asylum is a structure; our songs can be viewed as structures housing insane elements,") Hagbulbia disposes of the bodies burned in the process. It's the noisy extremities Portal trimmed away from Avow, which then flourishes because of its attentiveness. Portal were always heavy besides sheer distortion or might, even in their crushing realm of tainted death metal. They instilled intangible fears through desiccation. On Avowthey elongate that tension, with the shortest track here still longer than most tracks on their last album Ion. With the extra legroom, Portal's asynchronous guitars, rampant drums, and The Curator, whose vocals perpetually exist outside the framework of the instruments, enthrone them as atmospheric royalty.
...
Ivan Belcic
Violet Cold—Empire of Love
May 28st, 2021
The creativity of Emin Guliyev — known more widely as Violet Cold — knows no bounds. With roots in atmospheric black metal, Violet Cold's releases over the past five years have strayed further and further from these origins, each successive release beginning its wilderness-bound forays from the final footsteps of its predecessor. Where last year's Noir Kid transformed a closing moment of kOsmik's title track into an album-long exploration, so does Empire of Love take Noir Kid's dreamscapes and extrude them into even more fantastical shapes.
On his Instagram account, Guliyev takes repeated pleasure at mocking black metal tropes and those who cling to them, but his thoughts on any supposed rules of the genre are never laid more bare than on his records. Empire of Love can only tangentially be called a black metal record, with Guliyev's shrieks interwoven with floaty vocal melodies, chopped-and-screwed rapping, and even an errant banjo. But behind all of these disparate ingredients is the constancy of intent, a master artisan carefully guiding the evolution of his works.
More provocative still than the record's music is its cover, which superimposes the star and crescent of the Azerbaijani flag onto a rainbow background. As Bandcamp's Brad Sanders mentioned in his take on Empire of Love, it's not easy to be queer in Azerbaijan. So in this month-long sea of corporations daubing themselves in rainbow stripes, donning the trappings of support while doing nothing of material or practical worth to back it up, Violet Cold's sustained efforts carry even more significance.
More From Invisible Oranges