Maryland Deathfest 2013 Day 2 Photos: Carcass, Pelican, Pig Destroyer, Repulsion and more
Maryland Deathfest 2013 got into full swing with day two (May 24, 2013) on a relatively frigid and blustery day. With the temperature in the 50s-60s, the day would be quite a contrast from MDF's of years past; I guess I shouldn't have brought all of those cut-offs and more than one pair of shorts. Regardless of the temperature, MDF fans were treated to an amazing set from the legendary Carcass, who headlined an outdoor stage, along with sets from Righteous Pigs, Pelican, Pig Destroyer (with special guest Kat of ANb on vocals), Evoken, Benediction, Ingrowing, Convulse and Full of Hell among the many many other bands that I unfortunately missed (including Tragedy, Rotten Sound & Hellshock due to distance/capacity issues). Pictures from Friday at Maryland Deathfest are below.
— photos/words by Fred Pessaro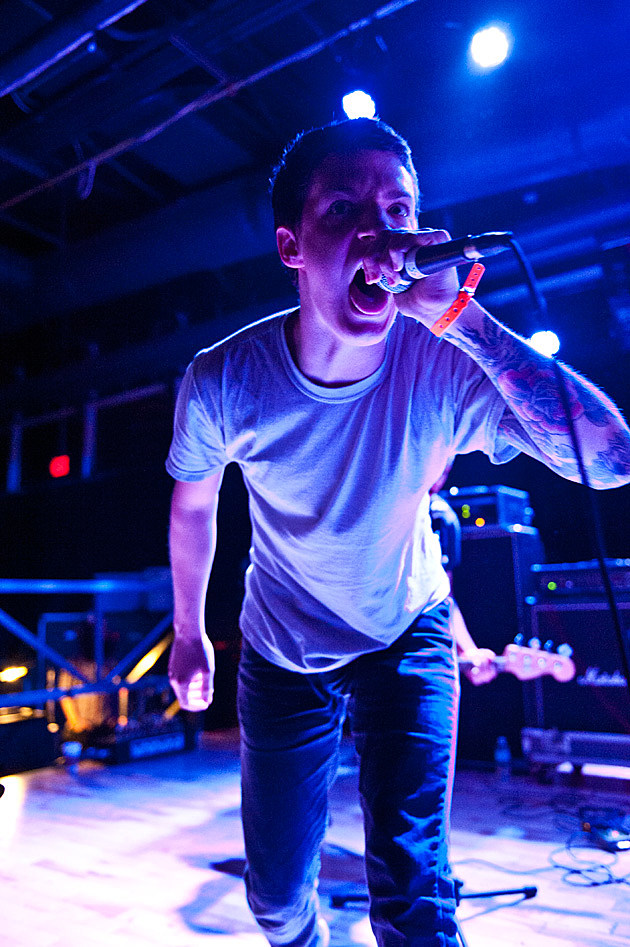 Pictures of Pig Destroyer, Evoken & Righteous Pigs continue on the next page...
More From Invisible Oranges