Live Review & Photos: Corrections House, Theologian, York Factory Complaint
...
Corrections House, a new supergroup of sorts comprised of some of metal's heaviest hitters, kicked off their 2013 tour last night (1/21) at Brooklyn's Saint Vitus. They were supported by local experimental electronic acts York Factory Complaint and Theologian. Corrections House's lineup is nothing short of staggering. The group features Sanford Parker (producer/engineer, Nachtmystium, Minsk), Mike Williams (Eyehategod), Bruce Lamont (Yakuza, Bloodiest, etc.), and Scott Kelly (Neurosis).
York Factory Complaint (mems Believer/Law, Veins, ex-Drunkdriver) kicked off the evening with a short set, the three band members crouched on the floor around a plethora of pedals, loops, and keyboards. Theologian, featuring Fade Kainer of Batillus, played next, amidst a wash of psychedelic visuals.
Corrections House is part supergroup, part artistic collective. As previously mentioned over at Brooklyn Vegan, the evening was
structured around "solo sets of spoken word, acoustic and experimental music with an end times collaboration to close out the night." They cycled through solo and collaborative sets, beginning with solo electronic noise music from Sanford Parker. Bruce Lamont joined him, layering in baritone sax and looped vocals. Mike Williams delivered on the spoken word portion of the evening before the three ceded the stage to Scott Kelly's sonorous, melancholic voice.
Admittedly, Corrections House's experiment was not always successful. But in its best moments, the four artists produced a unique and devastating sound. They ended the night on a high note, collaborating on two frenzied and brutal tracks that showcased each band member's strengths.
Corrections House are releasing a 7" on War Crime Records, featuring tracks "Hoax the System" and as-yet-unreleased "Grin With A Purpose." Massholes can (and should) catch them tonight in Boston at Great Scott. The rest of the tour dates, and pictures from the show, are below.
Corrections House - "Hoax The System"

CORRECTIONS HOUSE - 2013 TOUR DATES
Tue-Jan-22 Boston, MA Great Scott
Wed-Jan-23 New Haven, CT BAR
Thu-Jan-24 Washington, DC DC9
Fri-Jan-25 Baltimore, MD Metro Gallery
Sat-Jan-26 Richmond, VA Strange Matter
Sun-Jan-27 Raleigh, NC Kings Barcade
Mon-Jan-28 Gainesville, FL The Atlantic
Wed-Jan-30 Miami, FL Churchill's
Thu-Jan-31 Tampa, FL Crowbar
Fri-Feb-01 Atlanta, GA 529
Sat-Feb-02 Birmingham, AL Bottletree
Tue-Feb-05 Baton Rouge, LA Spanish Moon
Wed-Feb-06 New Orleans, LA Sibera
Thu-Feb-07 Houston, TX Walter's Downtown
Fri-Feb-08 San Antonio, TX Korova
Sat-Feb-09 Austin, TX Red 7
Sun-Feb-10 Dallas, TX Bryan Street Tavern
Mon-Feb-11 Norman, OK Opolis
Tue-Feb-12 Ft Smith, AR Hero's
Wed-Feb-13 Omaha, NE Slowdown
Fri-Feb-15 Denver, CO Moon Room
York Factory Complaint
York Factory Complaint - Brooklyn, Saint Vitus 21 Jan 2013 from (((unartig))) on Vimeo.
Theologian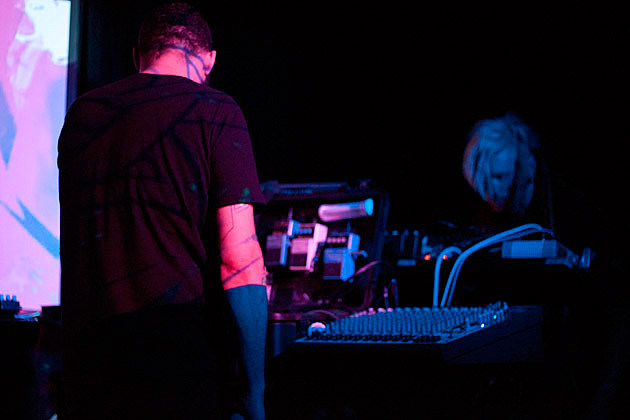 Theologian - Brooklyn, Saint Vitus 21 Jan 2013 from (((unartig))) on Vimeo.
Corrections House
Corrections House - Hoax the system from (((unartig))) on Vimeo.
- words & photos by Caroline Harrison
...