Live Review & Pictures: Decibel 100th Issue Celebration
I hope it won't sound like hyperbole when I say that Decibel magazine was the most important force in saving my generation of metalheads from the throes of poor musical taste.
In 2004 I was 14 years old, and despite being only two years deep in my metal apprenticeship, I had hit a brick wall in finding new bands. The grocery store glossy mags wanted me to buy into Killswitch Engage and Lamb of God. The metal blogosphere -- to whatever degree one even existed -- was recommending Ukrainian minimalist black metal while the only harsh-vocal bands I was into were At the Gates, Mastodon and Sepultura. Message boards existed on each end of an extreme spectrum with unlistenable underground extremity being shilled on one end and oldsters worshiping Maiden and Sabbath and the like on the other, with little in between. Enter Decibel. Underground enough to teach, populist enough to do so without being intimidating.
In the first few years of the Philly institution's existence, my tastes exploded — and by the sheer number of fellow twenty-somethings at the Union Transfer on Saturday night (1/19) for the Decibel's 100th issue celebration, I wasn't alone.
For a show that put six skull-fuckingly heavy bands on one bill the atmosphere was pretty jovial. Mountain Goats troubadour and Decibel back-page columnist John Darnielle opened the show with a reading of a hilariously spot-on piece of metal slam poetry ("It is a human number. Not 666, because that shit's totally played out.") in his introduction of Evoken, who plodded through two mercilessly heavy tracks over 30 minutes before yielding the stage to dB scribe J. Bennett.
Bennett introduced Tombs, whose post-black-sludge metal helped quicken the night's pace while remaining aggressively brooding.
After Tombs, the evening's de facto guest of honor took the stage — Tomas Lindberg from At the Gates. He talked fondly of Decibel, and of Municipal Waste (who he would later join for a rendition of S.O.D.'s "United Forces"), and he dropped the bombshell of the next Decibel tour's lineup: Cannibal Corpse, Napalm Death and Immolation. Uh, fuck yes.
Municipal Waste lived up to their tag line and fucked everyone up with a tight, short set heavy on "The Art of Partying" material. They made Decibel EIC Albert Mudrian bong a beer on stage. They shared the stage with Lindberg and dozens of stage divers. They shot of confetti guns. They came, they saw, they partied.
Mudrian returned to the stage to introduce the mighty Repulsion, playing their first-ever Philadelphia show. The most impressive sonic moment of the night came when guitarists Marissa Martinez and Matt Olivo turned up their amps and made everyone realize that they somehow transported 1989's filthiest guitar tones to 2013. It was incredible, and the indisputably classic cuts from Horrified sounded even better than they do on wax.
King of Literate Metalheads Ian Christe then came on stage to introduce Pig Destroyer, whose set was as incredible as you might guess. Underrated fact: in a band where the guitarist and drummer are virtuosos and the vocalist is the best lyricist in metal, the most impressive presence onstage is electronics guru and ersatz hype man Blake Harrison. Dude absolutely rages on stage, and it pushes the extreme sounds through to another level. I've been waiting to see this band since 2007, and they made it worth the wait.
The last hour of the show was an absolute emotional maelstrom. Converge sets tend to be, but add in an unbelievable speech by a now-walking John Dyer Baizley and his surprise guest appearance on "Coral Blue," and suddenly everyone in the room looks like they've been cutting onions.
Baizley talked about how when he was at his darkest point after the Baroness bus accident and he was afraid music could never again affect him like it once did, "All We Love We Leave Behind" brought him back into the fold. It makes sense. Converge has always been built for catharsis, for meaning, for the hearts still beating. On Saturday night, they proved it.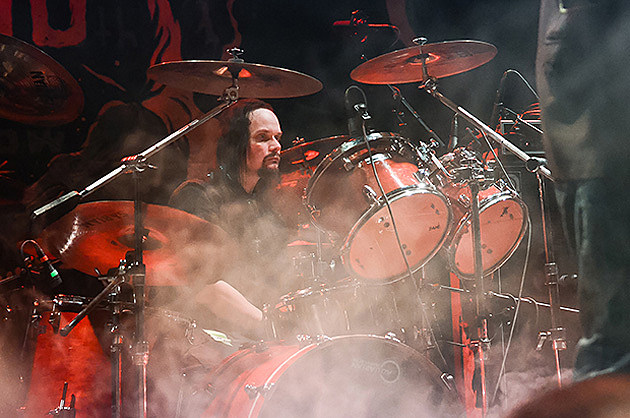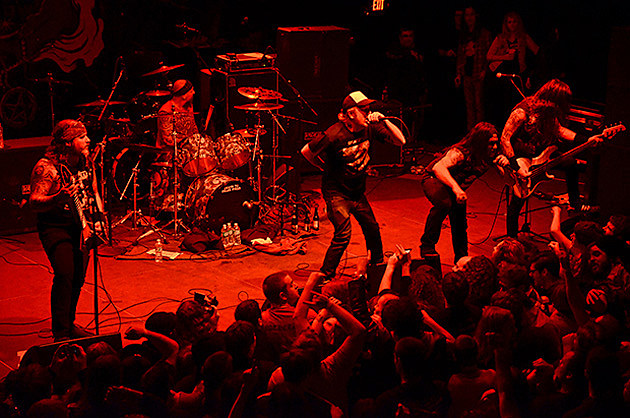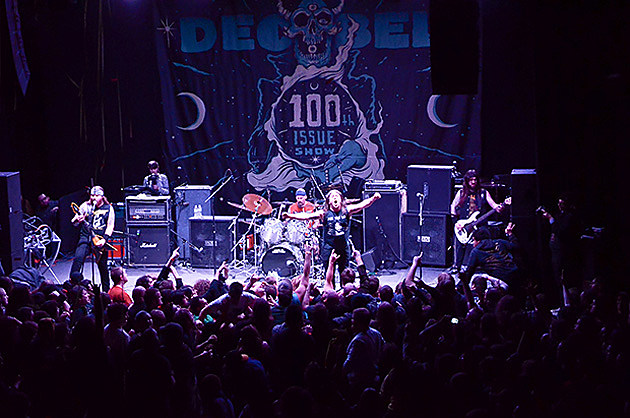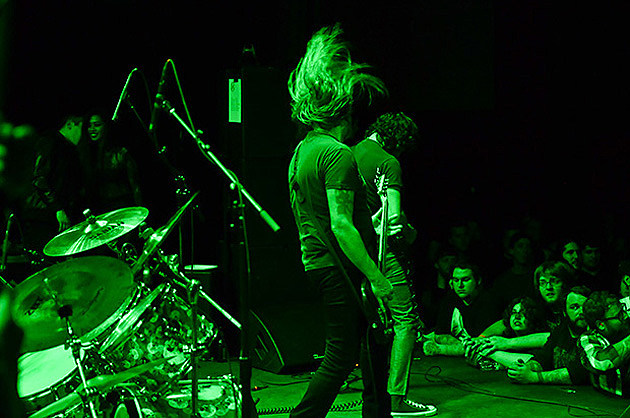 with Richard Johnson (Drugs of Faith)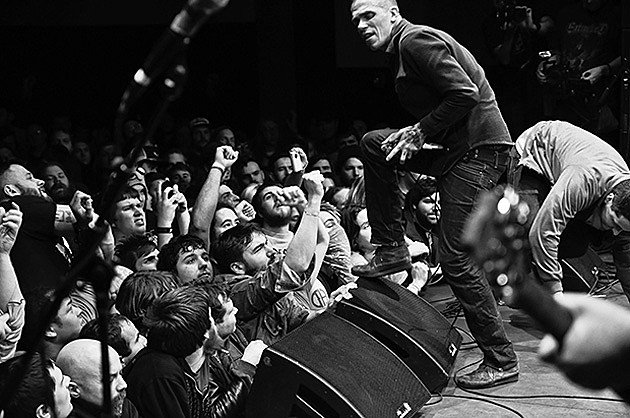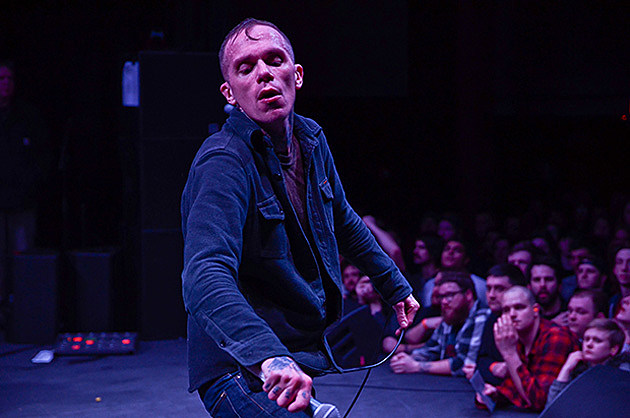 More From Invisible Oranges