Live Report/Photo/Video: Russian Circles, Primitive Weapons, Descender
Saint Vitus is a perilous affair if you're show-oriented NY metalhead. At first it seems innocuous: "Cool! I can see bands I've been listening to for years without going into Manhattan!" (Avoiding Manhattan has salutary mental health effects.) But the worthwhile shows never seem to stop. You find yourself dining on its barbecue pork buns two, three, four times a week. You hope that an empty wallet will slow you down, but the booze is cheap, so your savings last. Eventually the staff stop saying things like "You again?!" and start treating you like an off-duty coworker.
One of the last times Russian Circles played New York, they headlined a much larger venue, the Highline Ballroom, alongside Chelsea Wolfe. Securing Russian Circles' presence constituted a major coup for Vitus, which sold itself out on their name alone. Five years ago, there would've been twenty post-metal bands vying for a support slot on this gig; this year, there were none.
The two local openers, both of whom jumped on the bill on the day of the show, drew instead on post-metal's most immediate precursor: 90s-style groovy hardcore. (It's easy to forget now, twenty years after Souls at Zero came out, that Neurosis and ISIS have deeper hardcore than metal roots.) Descender and Primitive Weapons share a largely similar set of influences, but use them to considerably different effect.
The former was purely utilitarian. Descender's four members did entirely without musical or performative extravagances, and focused on dryly melodic riffs to the exclusion of movement and atmosphere. By contrast, even the single-guitar version of Primitive Weapons (which is effectively Vitus's house band) that played this show layered delay and vocals atop their bobbing rhythms. "Wet" is a stock recording-biz synonym for "has effects on it," but it's amazing how aurally descriptive the term can be.
When you see lots of live music on a regular basis, you start to fixate on strange little details. Though Russian Circles's live peformances offer scads of fixation-worthy quirks, the one that seized my attention this time was drummer Dave Turncrantz's hi-hat sound. His closed hats are impossibly crisp and biting. Even when he plays impressively complex open-close hat patterns, which he does often, his closed-hat hits cut into your eardrums as sharply as a cold snap.
The crowd responded to Russian Circles' deeply textural performance by moshing, which did not happen during either of the openers' sets. I am ready to give up on my ability to discern when moshing is likely or appropriate; I've seen Misery Index, whom I consider one of contemporary metal's most mosh-worthy bands, play a devastating set in the same room to a reaction of polite applause and half-hearted horn-throwing. Seeing kids crash into each other to Russian Circles' contemplative tunes was distractingly strange, but no matter. The band didn't notice; they radiated the closed-eye glow unique to truly focused live performances.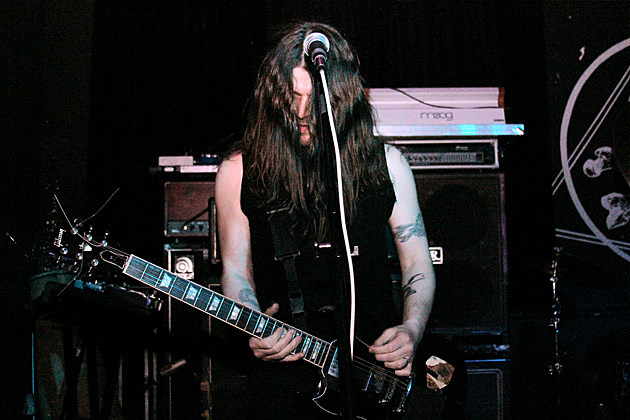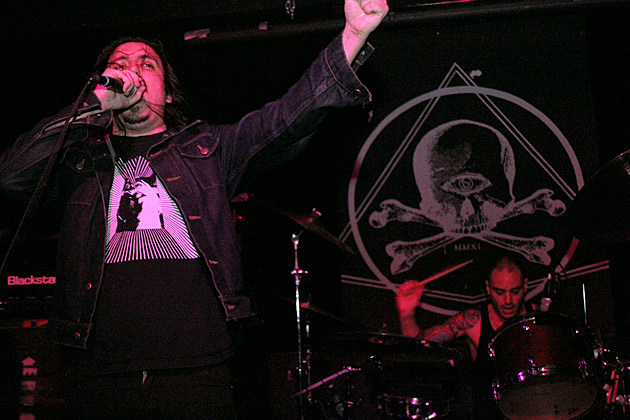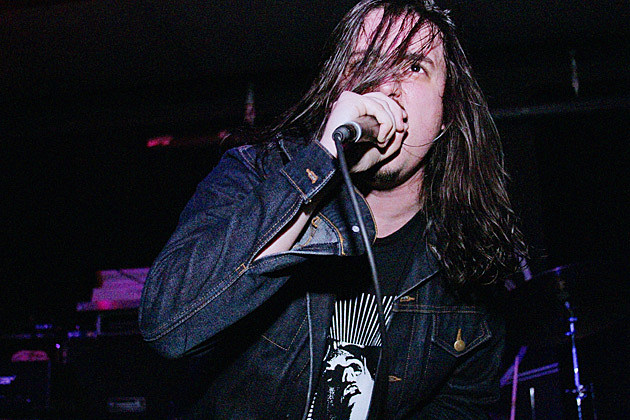 More From Invisible Oranges