Live report: Russian Circles, KEN mode, Inter Arma @ Saint Vitus
I've written about all three of these bands' power in the live realm over the past year: Russian Circles here, KEN mode here, and Inter Arma both here and here. There's not much more to say about them, beyond that all three seem to get better the more time they spend on the road. (Which is a lot.) If any of these bands comes to your town, go see them, especially if you haven't seen them before. If you have seen them before, go again. If you live in the sticks and despair of the possibility, you can witness some of the magic via Unartig's full-set videos of each band below.
This tour was also fun to witness because of the promising future it augurs for Inter Arma and KEN mode. It sold out Saint Vitus just a few days after selling out another NYC show at Bowery Ballroom. Russian Circles, who are an established band with a much broader non-metal fanbase, surely deserve much of the credit for its success. But both KEN mode and Inter Arma have spent the past several years building their reputations and fanbases with excellent studio work and unbelievably frantic tour schedules. (Inter Arma frontman Mike Paparo told me that his band is able to tour so heavily in part because rents in their native Richmond, VA are so affordable.) It is good to see such deserving bands rewarded with sold-out crowds and hefty merch sales. The music world is not always so just.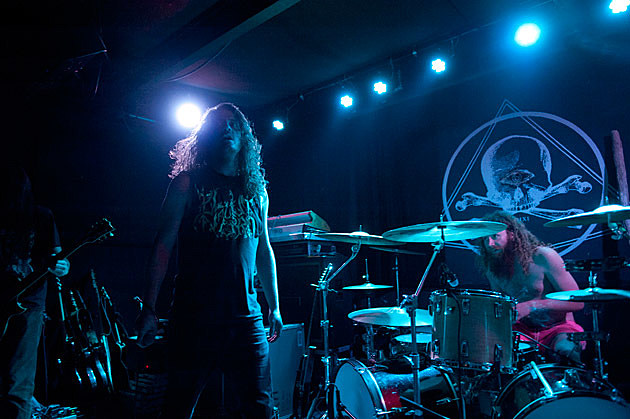 More From Invisible Oranges