Live Report: Primitive Man, Reproacher, Radiation Blackbody, Belus
In the midst of a massive 41 date US tour, Relapse's latest doom signees Primitive Man and Midwestern metallic hardcore quartet Reproacher found their way to Saint Vitus to dish out some sinister aggression on a Monday evening (7/29). Bay Area funeral doom act Lycus' tour originally coincided in NYC with the Primitive Man/Reproacher tour and were slated to join the night's already stacked lineup, but unfortunately had to cancel all East Coast dates.
Support came from Belus, a Brooklyn black metal act with doom inclinations and a dueling male/female vocals, as well as a ex Defeatist members' newest two-piece incarnation of instrumental tech-grind drum and bass wizardry in Radiation Black Body. Reproacher went straight for the throat with a no more than 15 minutes of d-beat/ hardcore ferocity, relenting in tempo to sparsely unleash a few ruthless breakdowns.
Primitive Man's live show had a great deal of hype to live up to after releasing their buzzy Scorn LP and inking a deal with Relapse, and they delivered unequivocally. Frontman Ethan McCarthy's larger than life frame managed to make his Les Paul look like a ukelele, and packed a larger than life deep harsh vocal which sounded like the equivalent of five people in unison bellowing in anguish. Dissonant doom was the predominant vehicle for Primitive Man's brand of heaviness, and any chance of monotony was eliminated by seamless transition to brief bursts of d-beat/blast beat attacks.
Primitive Man/Reproacher will be joined by Mother Brain and others at tonight's show in Bayshore, Long Island, and will then continue on their trek throughout the U.S. Keep your eye out for the Primitive Man's Scorn LP reissue via Relapse, some of which is streaming below alongside more pictures from Saint Vitus.
— words by Matt Achstatter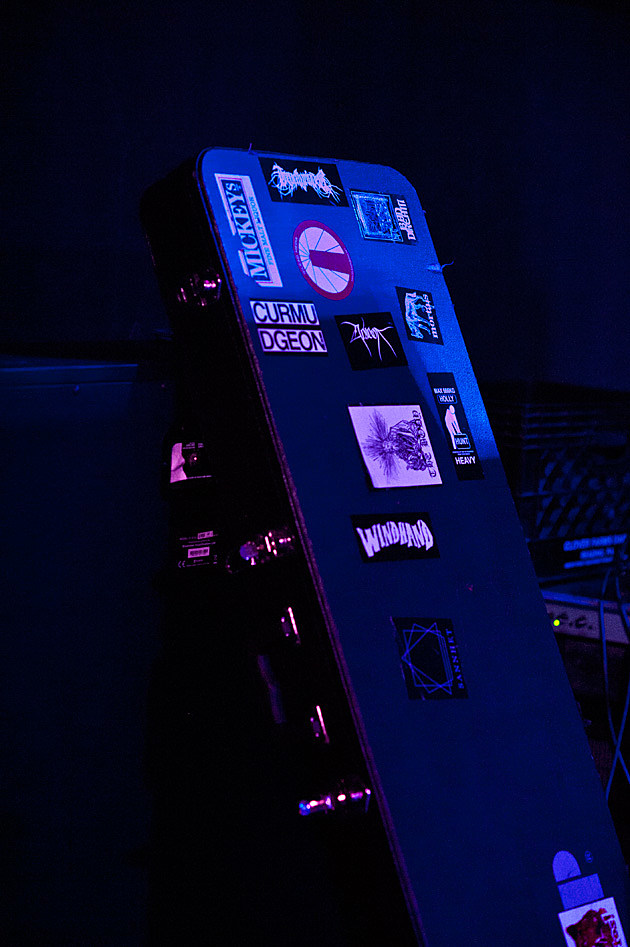 \
More From Invisible Oranges