Live report: Kylesa, Pinkish Black, & Sierra @ Saint Vitus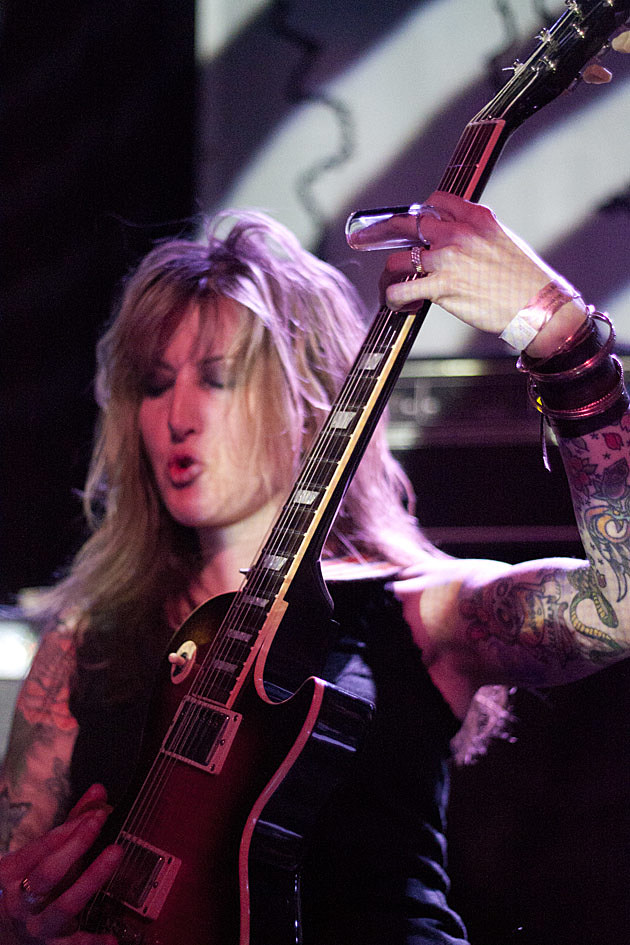 The last time Kylesa came through New York, they headlined the 550-capacity Music Hall of Williamsburg as a part of Northside Fest. Understandably, last Friday's show at Brooklyn's much more intimate Saint Vitus Bar sold out.
Friday was one of the last few dates on Kylesa's IO-sponsored tour with Pinkish Black and Sierra. NYC locals So Hideous opened. Oddly, So Hideous was easily the most "metal" band on the bill: Pinkish Black's gothy, synth-laden rock music and Sierra's no-frills retro blues jams sit more comfortably in the "rock" category than anywhere else. (Sierra's debut album Pslip is out on Kylesa's new label, Retro Futurist.)
This was my first time seeing Kylesa, so I can't really compare this experience to seeing them in a larger setting, but playing in a small club worked for these guys. The house was packed, the sound was huge (and excellent), and the band crammed onto the tiny stage right up next to each other. Kylesa's dual drummer set-up sounded better closer to the stage — they often double each other, and any nuance differentiating their parts can be lost at a distance. Regardless, this band knows how to play to their strengths, and it didn't hurt that the crowd was packed with folks who leapt at the chance to see Kylesa in a smaller setting like Vitus.
You won't find any shots of So Hideous in the photos below. Much to my dismay, I arrived just after their set ended. (After we debuted their song "My Light" a few weeks back, I was really curious to see how their sound translated live.) Luckily for the rest of you, they're embarking on a short tour starting this Friday. Check 'em out if you get a chance.
— Words and photos by Caroline Harrison
So Hideous tour dates
Nov 1 – New London, CT @ 33 Golden
Nov 2 – Fredericksburg, MD @ Guido's Speakeasy
Nov 3 – Wilmington, DE @ Mojo 13
Nov 4 – Morgan, WV @ 123
Nov 5 – Raleigh, NC @ Slim's
Nov 6 – Asheville, NC @ Odditorium
Nov 7 – Washington, DC @ Casa Fiesta
Nov 8 – Columbus, OH @ Bourbon St
Nov 9 – Buffalo, NY @ The Lair
Nov 10 – Kingston, NY @ The Anchor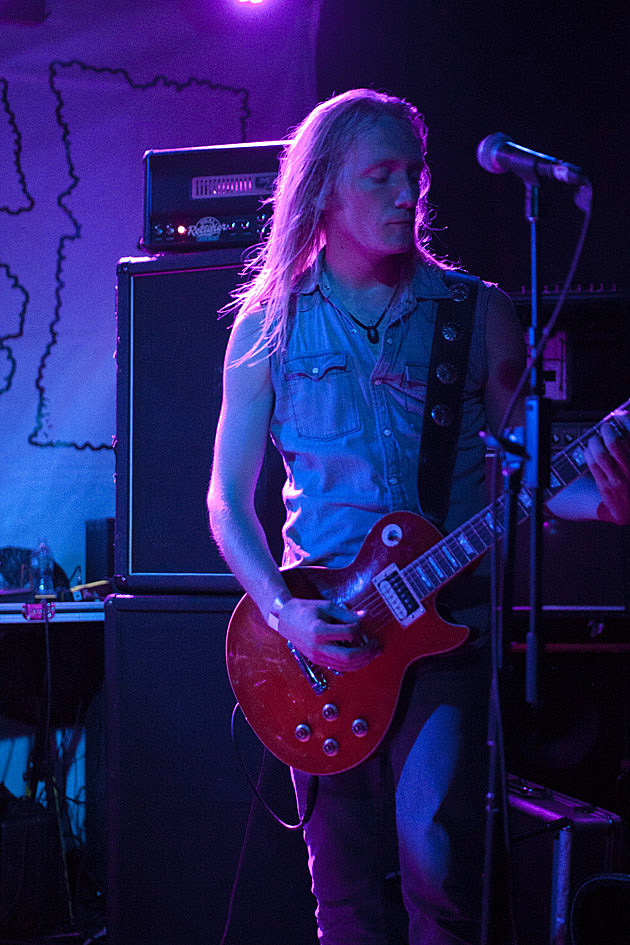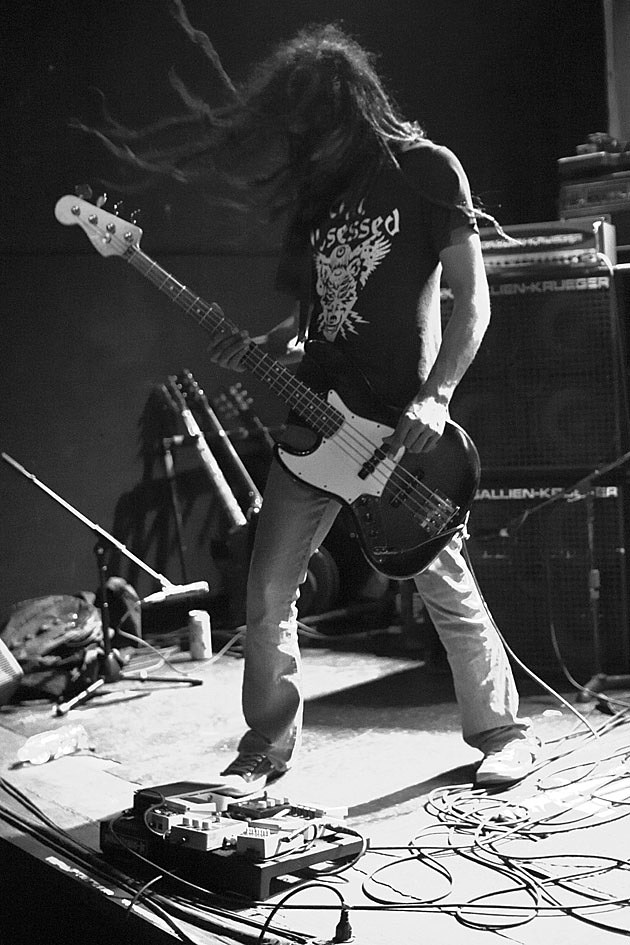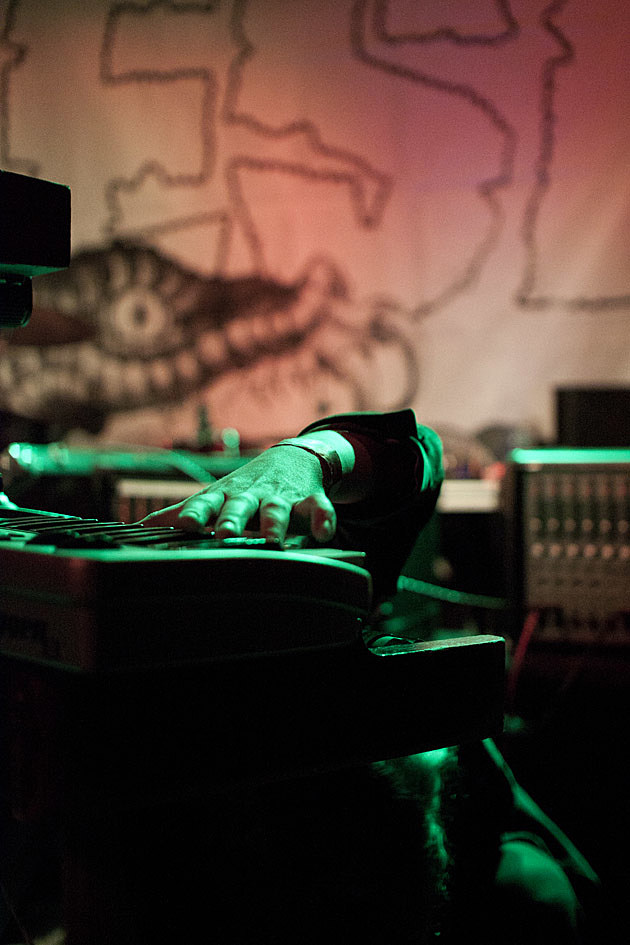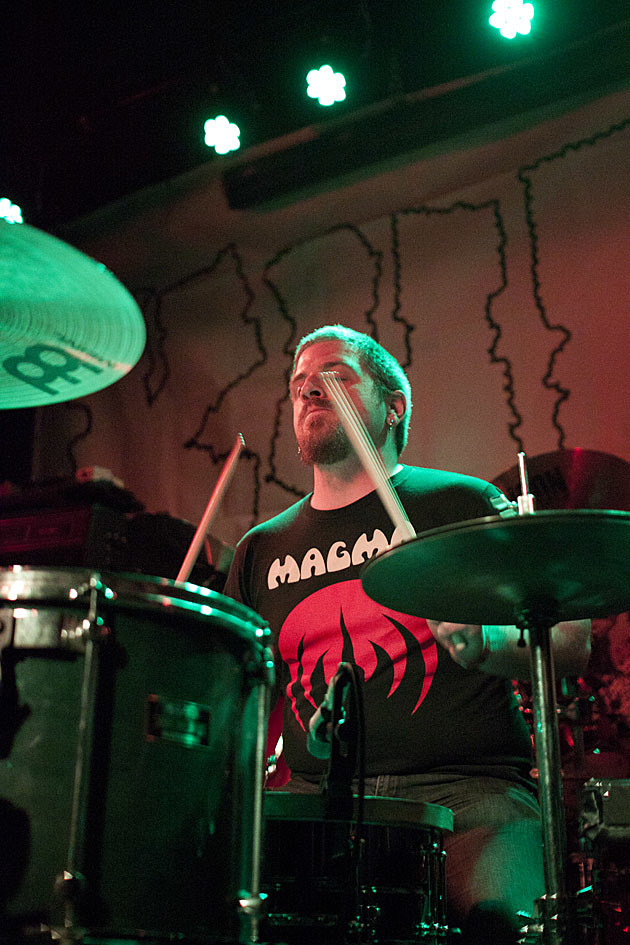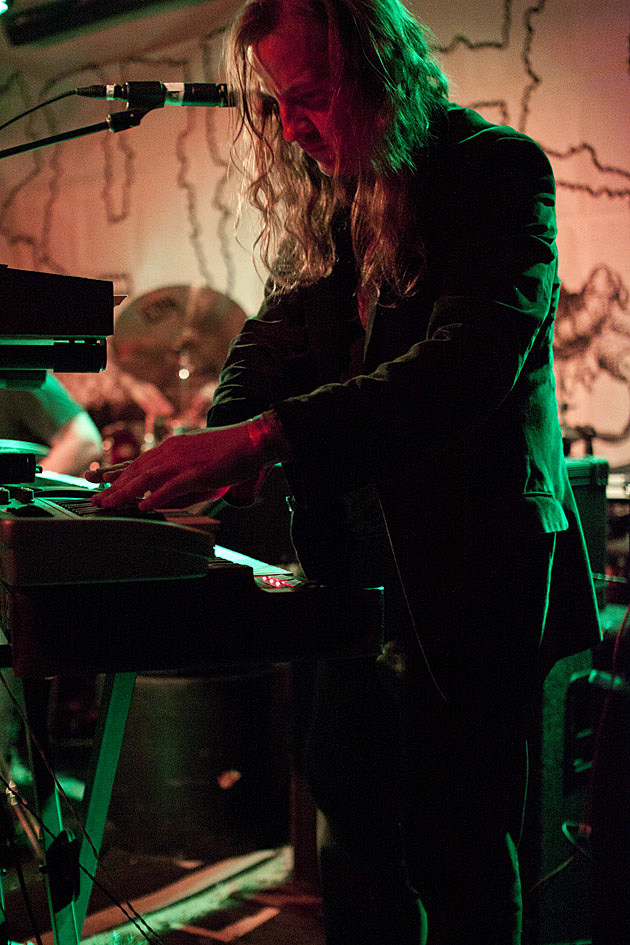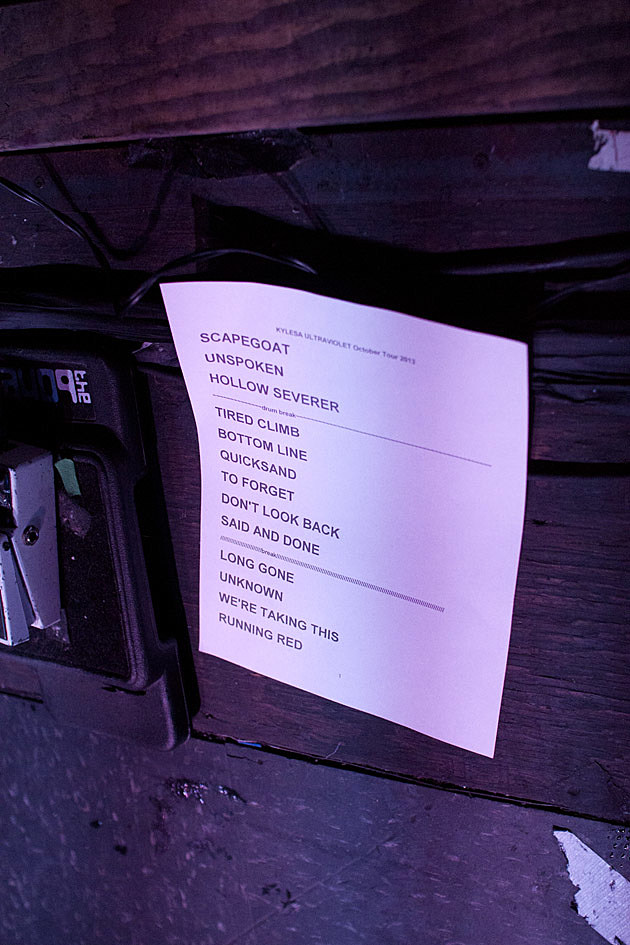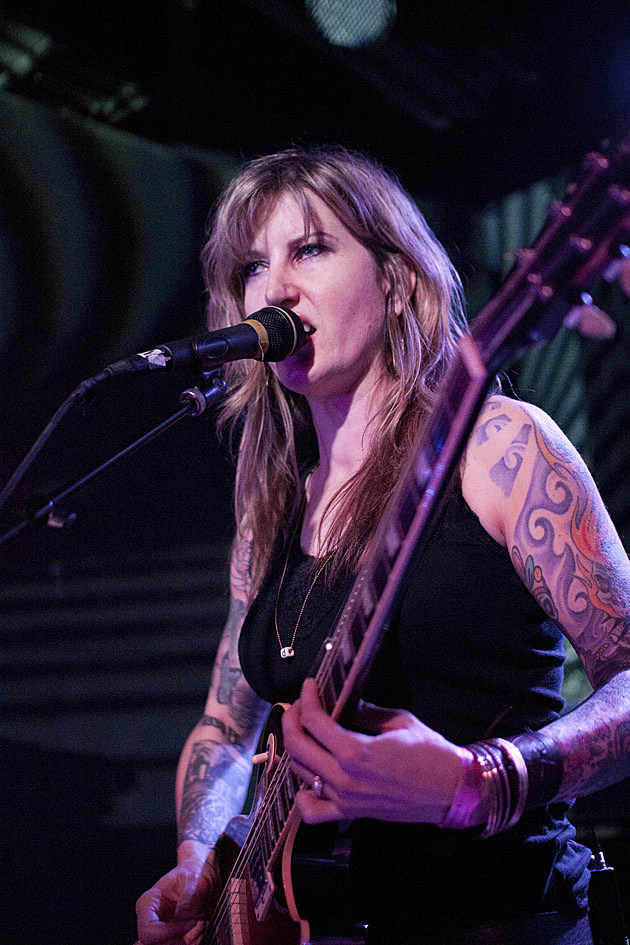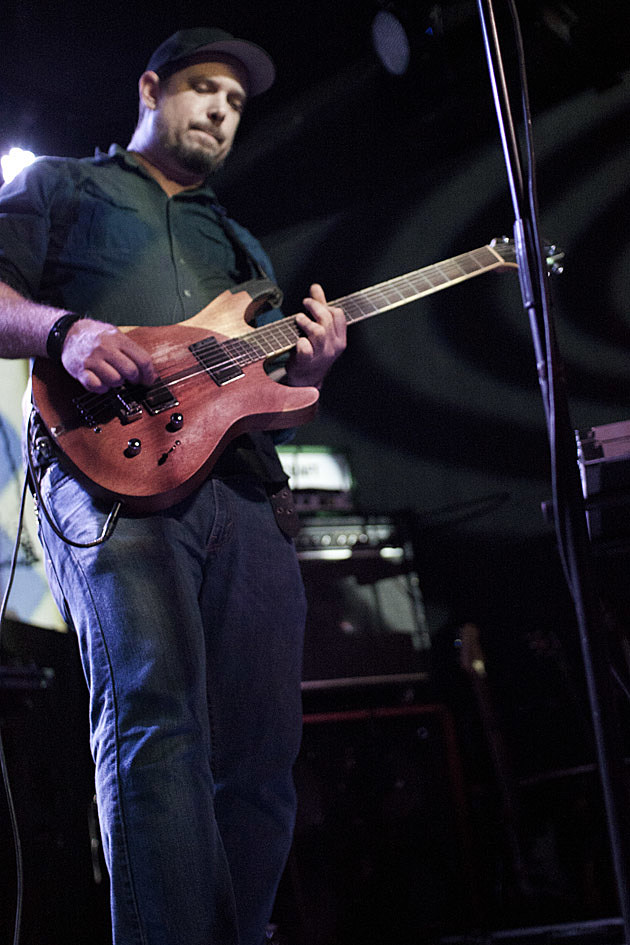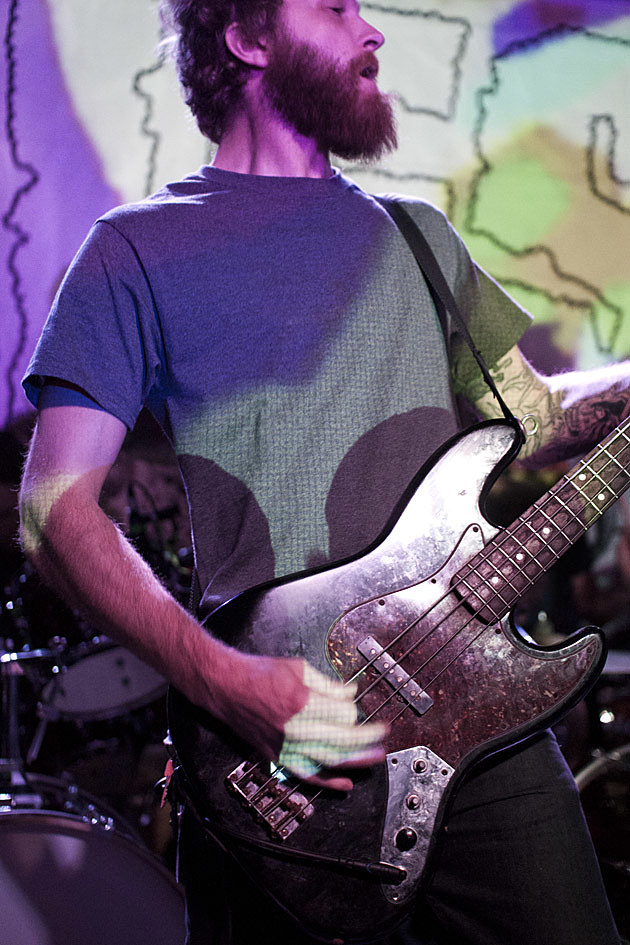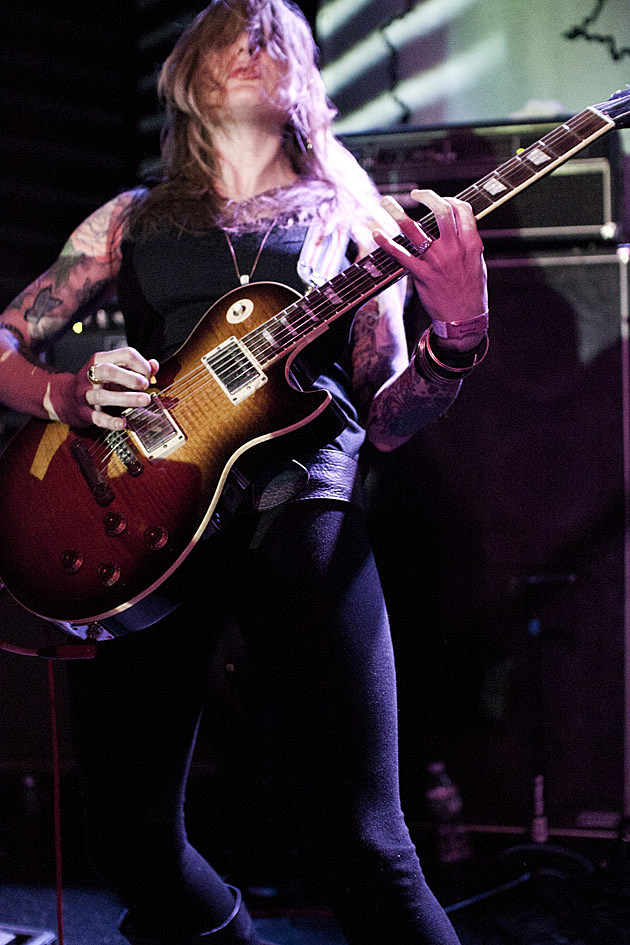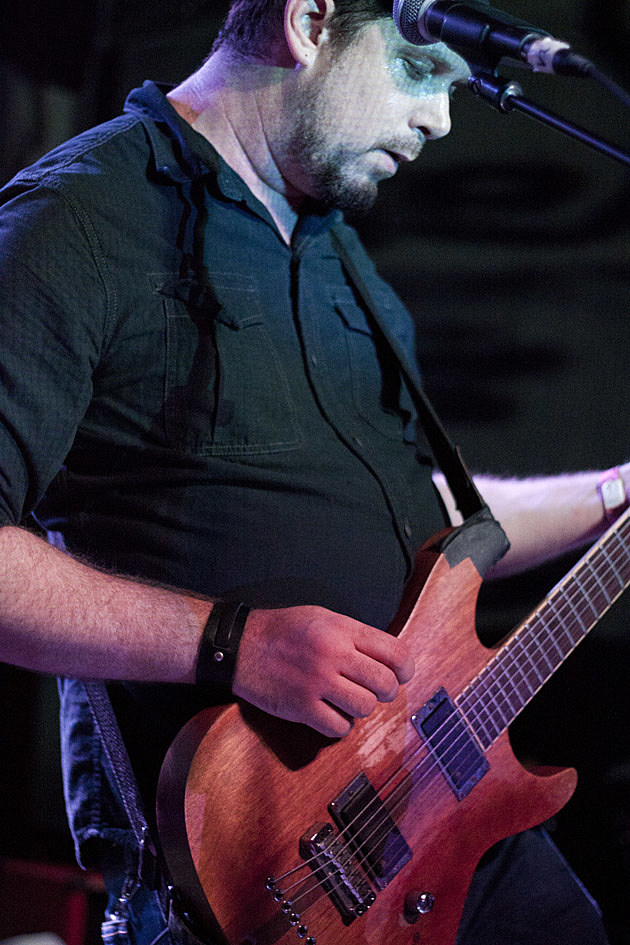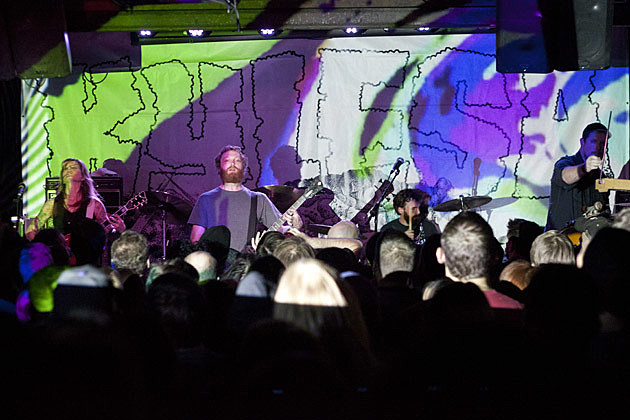 More From Invisible Oranges