Live Report/Photos: Carcass & Immolation at Gramercy Theater
IO hasrevisited the connection between metal and sports quite a few times over the past few years. Though I'm a proponent of the parallel, it breaks down in places. For instance, the relationship between age and performance is different in each — they're closely correlated in sports, but in metal I'm beginning to wonder if they're related at all.
Consider: Yankees closer Mariano Rivera, who's widely considered one of the best closing pitchers in baseball history, retired last week. His 18-year career was long and fruitful by the standards of virtually any sport (aside from maybe golf). By contrast, Carcass formed (as Disattack) in 1985: 28 years ago. Immolation formed (as Rigor Mortis) in 1986: 27 years ago. Both are still among the most potent death metal bands in the game.
And by the standards of metal as a whole, they aren't that old. Metallica (32 years and counting) just played a show at the legendary Apollo in Harlem that purportedly measured up well to their golden years. (Read Wyatt's writeup here; I'm jealous.) Iron Maiden are 38 years into their career, and their live show remains legendary. Motörhead (also 38 years in) are still going strong. Pentagram (or at least Bobby Leibling) are still hanging in there after 42 years, though they/he have rarely been much rewarded for it. Even Black Sabbath, the originators of it all, still exist in a form that resembles that of their early days after a remarkable 45 years. (The degree to which today's Sabbath resembles 70s Sabbath is up for debate, of course.)
And so I wonder: is there an age ceiling on quality performance for metal bands? Because metal is so physically taxing to play, my intuition was that there must be. But in practice, it seems like there isn't. Certainly, many bands burn out, or lose relevance, or simply find other things they'd rather do. But for bands with the right combination of excellence and resilience, metal can last a lifetime.
This Carcass/Immolation date at Gramercy on 9/26 certainly added credence to the notion that old dudes can hit just as hard as younguns. You may have heard about the same lineup's appearance at Saint Vitus the night before, which became a Metal Media Event by virtue of its location and exclusivity. (We've got full-set video of both bands at Vitus down below if you want to witness the mayhem for yourself.) But as much as I love Vitus, sold-out gigs there tend to trigger my mild claustrophobia; it's a great space, but not necessarily one that improves when filled to capacity with drunk people. So I opted for the show at the Gramercy, which is a little more than twice as big, instead. This gig also sold out, unsurprisingly, but there was at least room to breathe and move about the venue with relative ease.
There were also a few bigger-venue-related glitches to deal with. Immolation's kick drum triggers were both super fucking loud and super fucking clicky. As much as people complain about triggers on records, I find that they cause more problems live than they do in the studio, especially at any venue bigger than a bar/small club. The sound balance also varied wildly with where you stood; during Carcass's set, you could easily get an earful of either Bill Steer or Ben Ash, but it was a little tough to find standing room where you could make them out equally.
But those minor quirks aren't what I'll remember about this show. Instead, I'll remember Immo bashing through a set composed mostly of tunes from their underrated new album. (For real, though, guys: "Higher Coward" next time, please?) I'll remember Ross Dolan joking that the bands onstage were so old that the show should've been held at the Museum of Natural History. I'll remember Jeff Walker letting his punk roots show through in a string of snotty stage quips: joking that he might be 24-year-old drummer Dan Wilding's dad;, referring to the audience as "a chorizo fest"; and lashing out at 20 years' worth of Swansong criticism by pointing out that the opening cut was written in 1990, long before Carcass purportedly sold out. And, of course, I'll remember Carcass ripping through a nearly flawless set that spanned all 28 years of their run. Maybe we'll get another 28 years out of them. Why not?
Be sure to check out our Surgical Steel review and our Jeff Walker interview if you haven't. Check out photos from the Gramercy gig (including Walker's awesome Thin Lizzy/Taco Bell shirt) and video from the Vitus gig below. You could also choose to give the Surgical Steel B-side "Zochrot," which was recently released as a Decibel flexi-disc, a spin while you take a look at the pics. It's streaming below as well.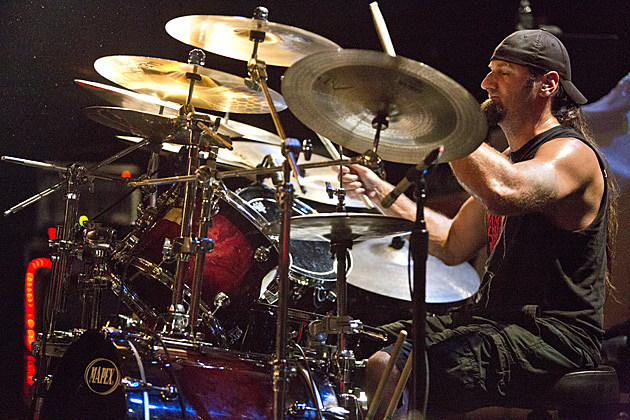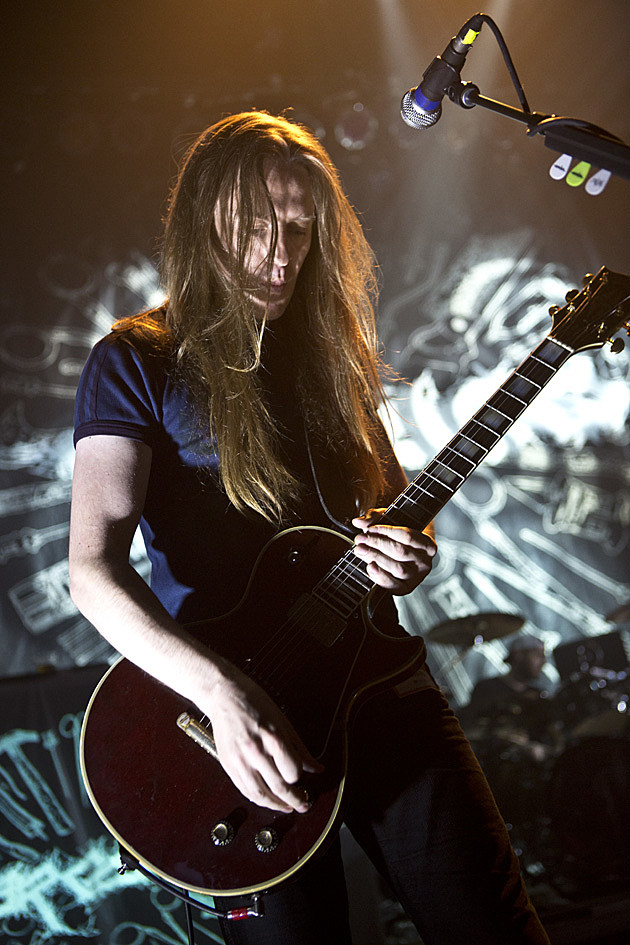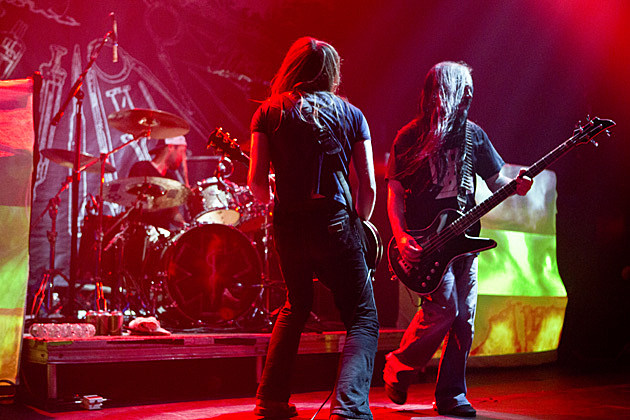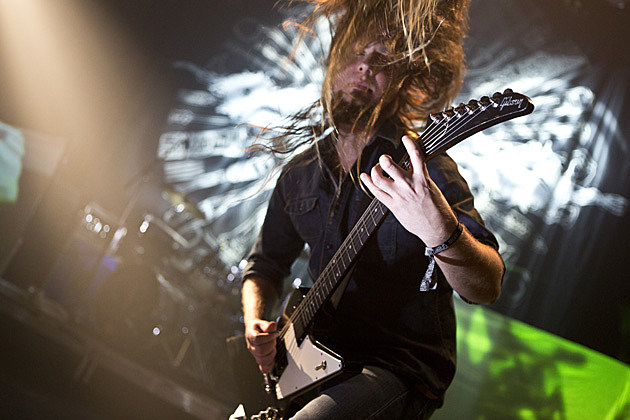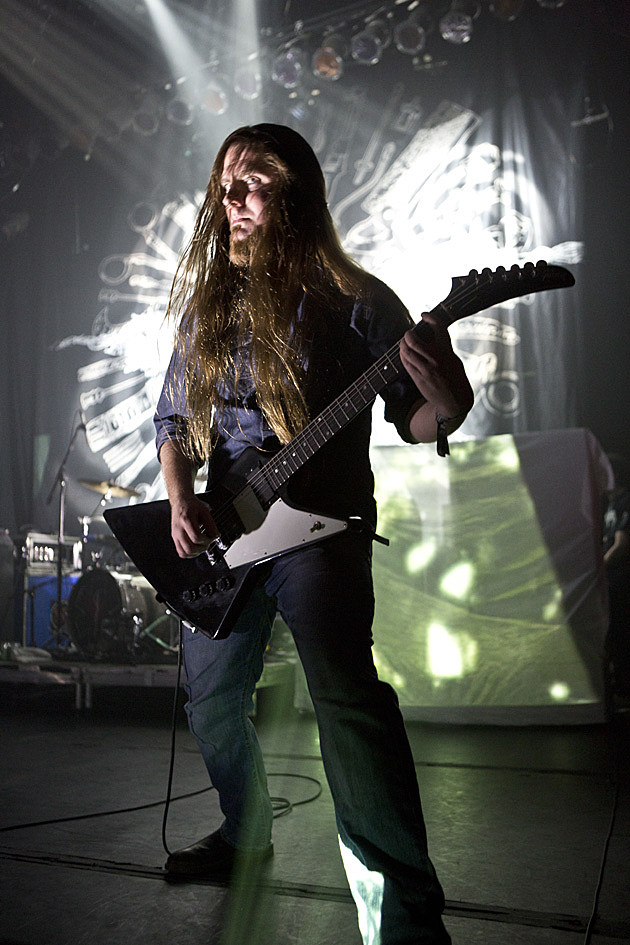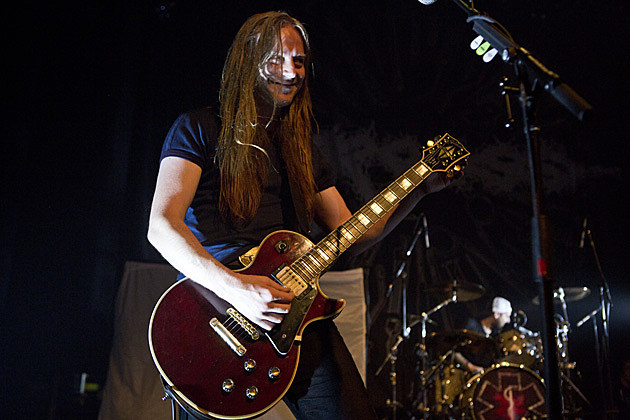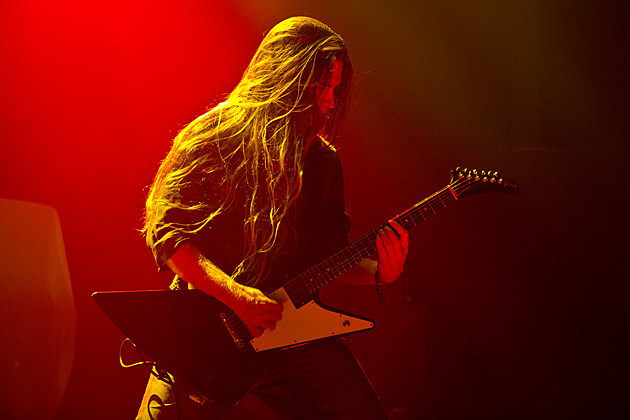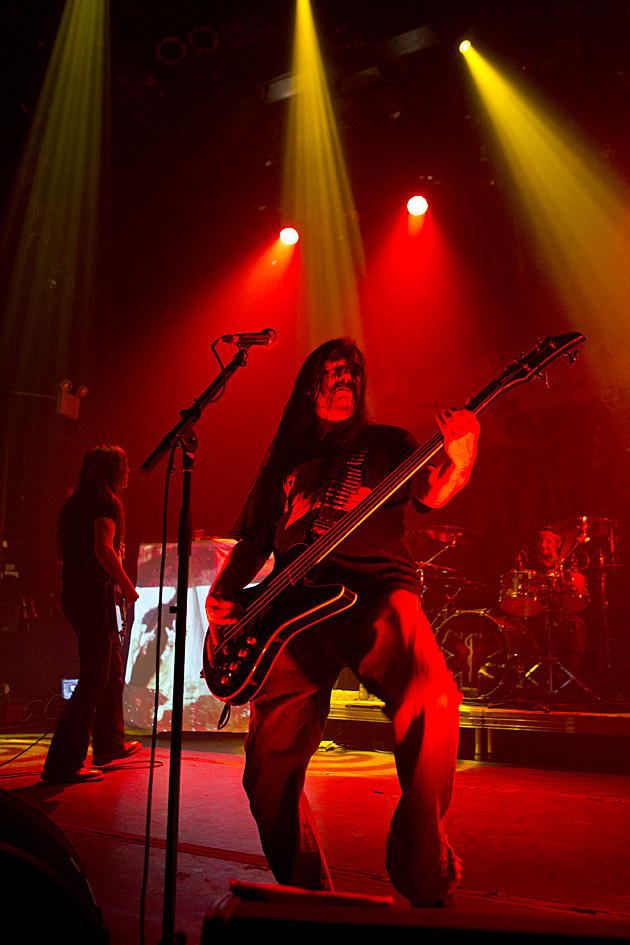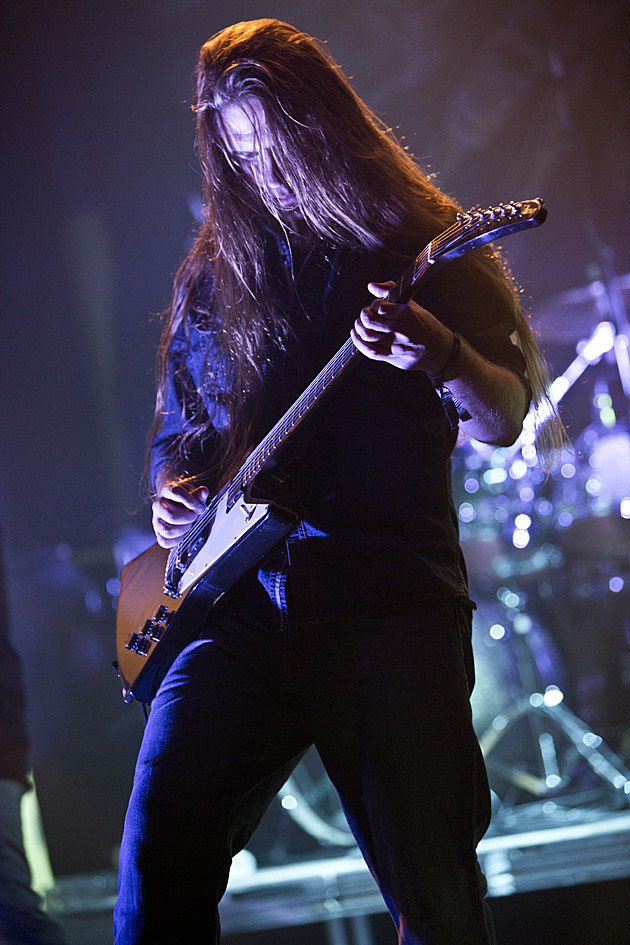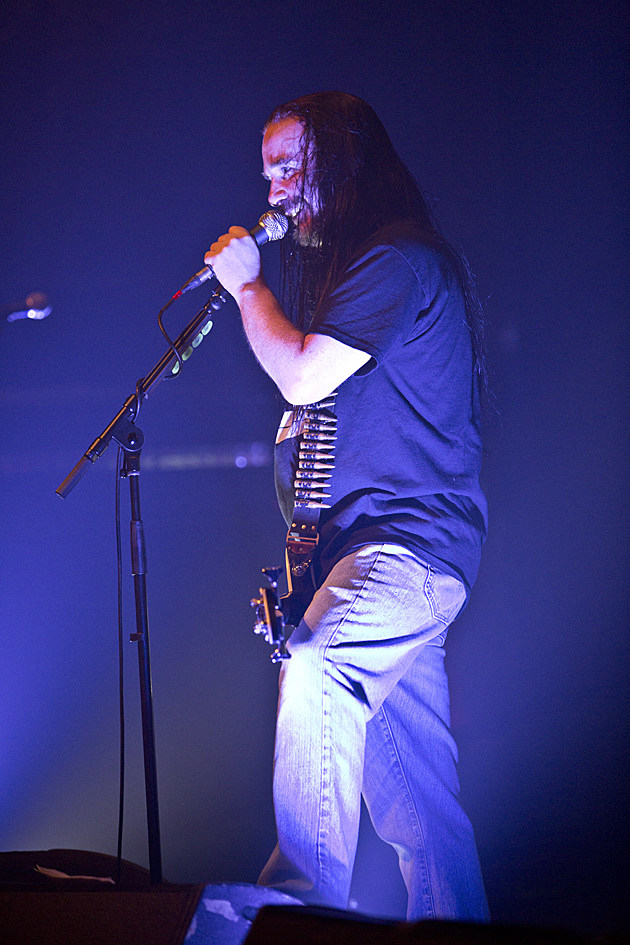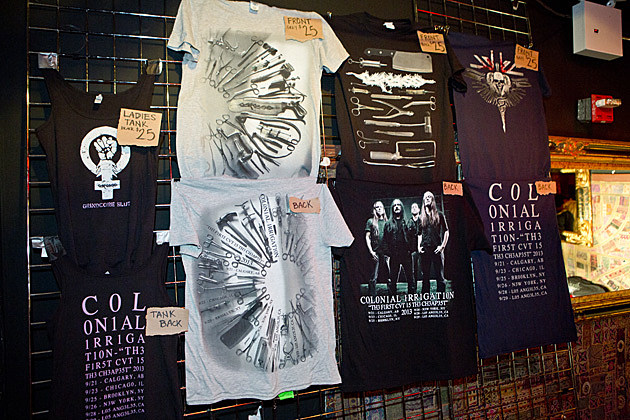 More From Invisible Oranges