Live Report: Absu, Villains, Iron Force at Saint Vitus
One of the best things about Proscriptor McGovern, the unholy force at the center of black-thrash lifers Absu, is that he's never pretended to be from anywhere but Dallas. While Immortal's Brothers Doom Occulta were living in Norway and forging an elaborate mythology about the even colder realm of Blashyrkh, Proscriptor was creating mythological occult metal as a true-blue Texan. He still introduces the band as hailing from Dallas when they play live, in between numerological puzzles and songs about Celtic warlords.
In Brooklyn on November 18, Absu were in top form, with Proscriptor gleefully reminding us (as always) that his band is from Texas before proceeding to use his drum kit to destroy everything in sight. Despite only playing for about an hour, the trio managed to create the kind of atmosphere that turns tiny bars into massive arenas. The 50 fists pumping in unison to classic tracks like "Never Blow Out the Eastern Candle" and new favorites like "Earth Ripper" felt like 50,000, and the band fed off the crowd's energy, visibly thrilled that Saint Vitus had temporarily become their Barclays Center.
The cross-pollination of their sound with death metal and thrash — not to mention the fact that in a post-Weakling world, USBM really only means one thing — has kept Absu mostly on the fringes of the "best American black metal band" conversation. It seems that if more people saw their live set, spearheaded by Proscriptor's unmatched stage banter, bug-eyed intensity and peerless drumming, that conversation would have to change. Never blow out the Texan candle.
— Photos by Caroline Harrison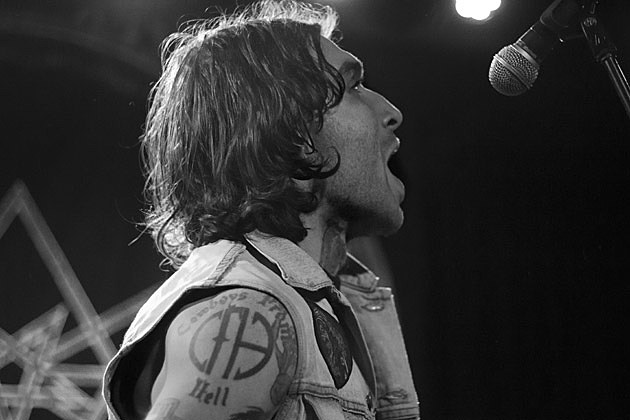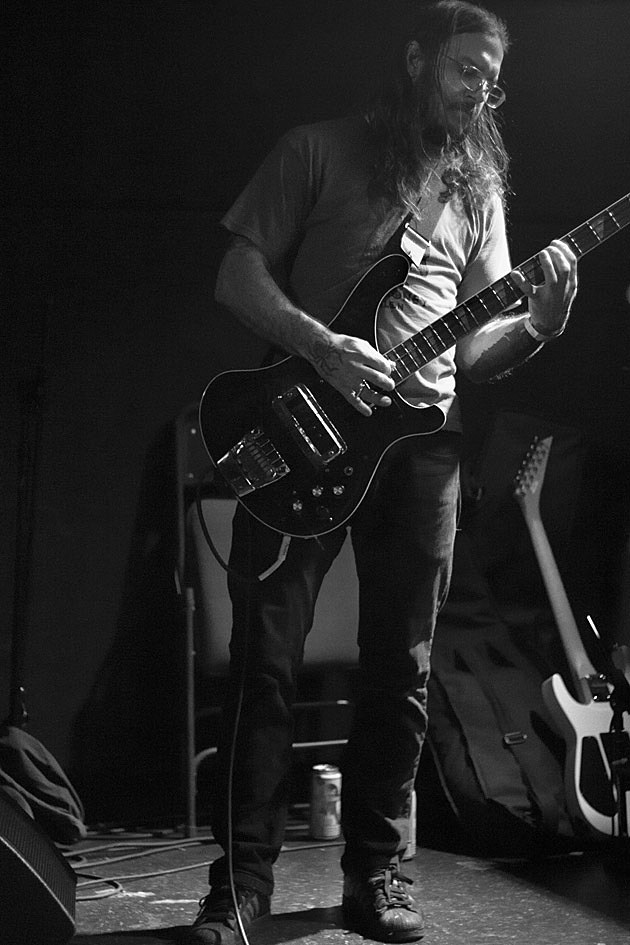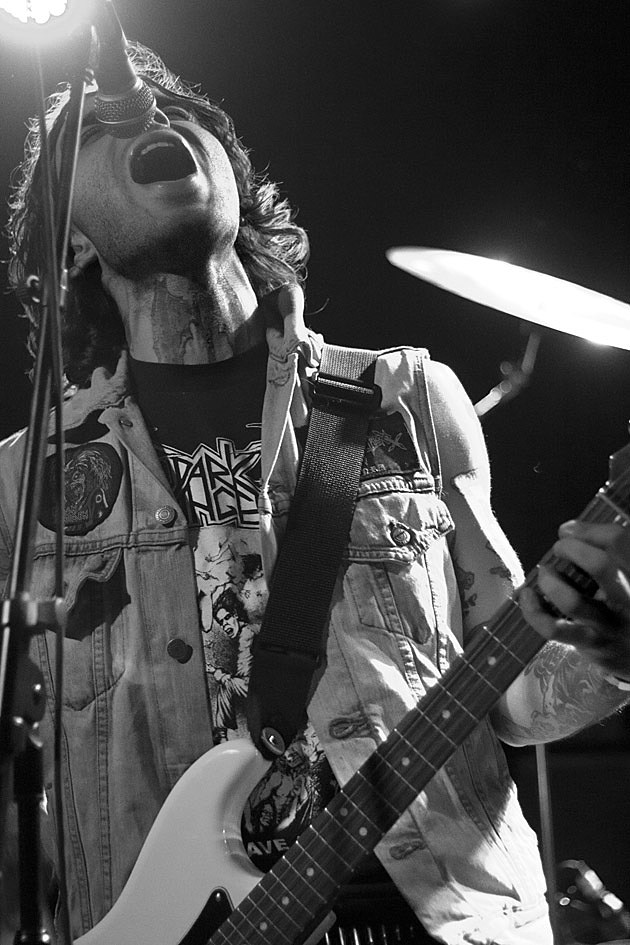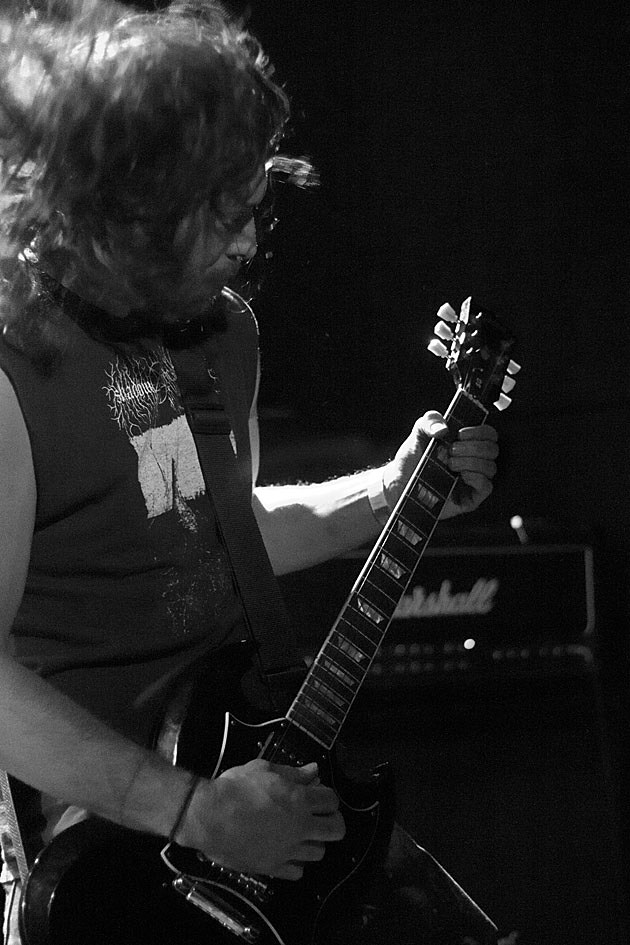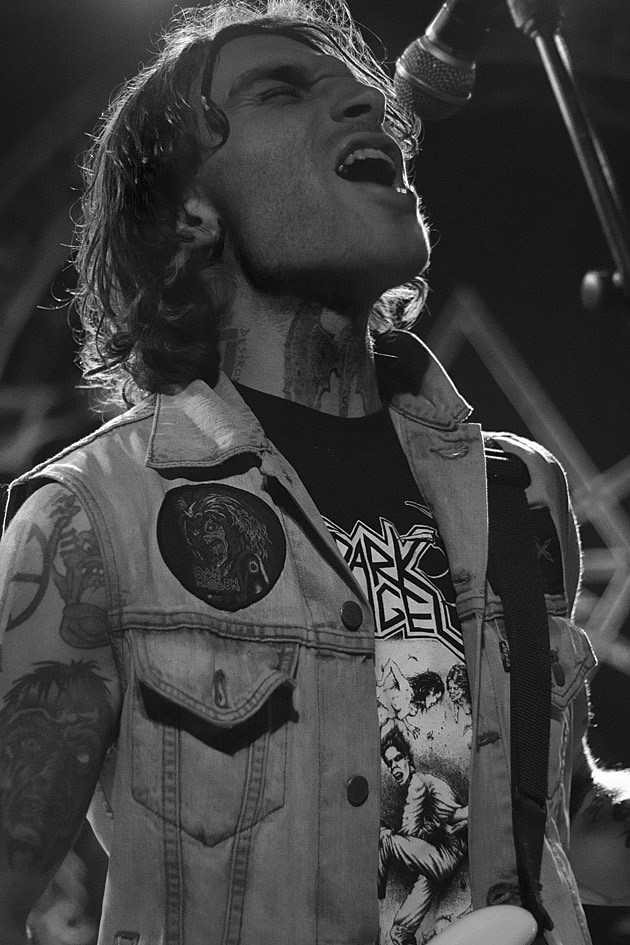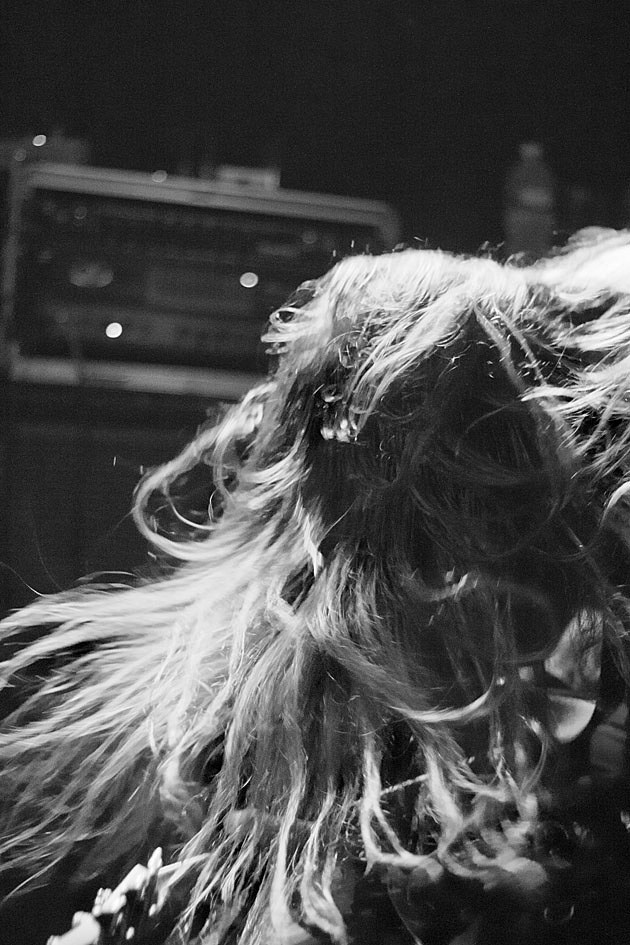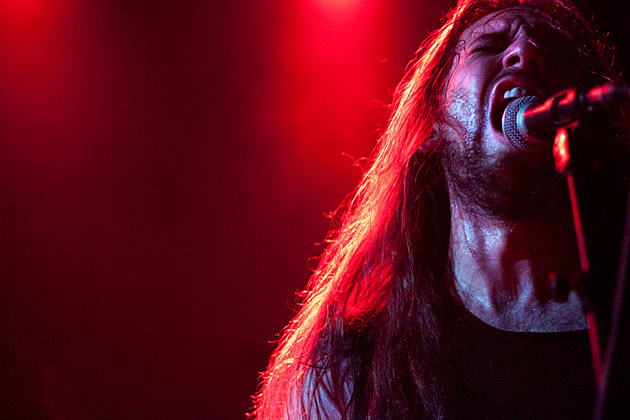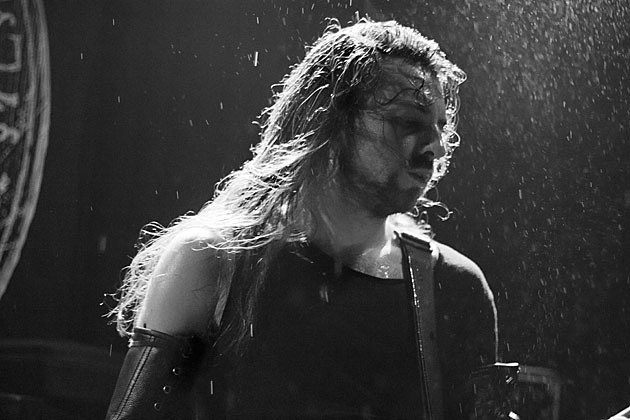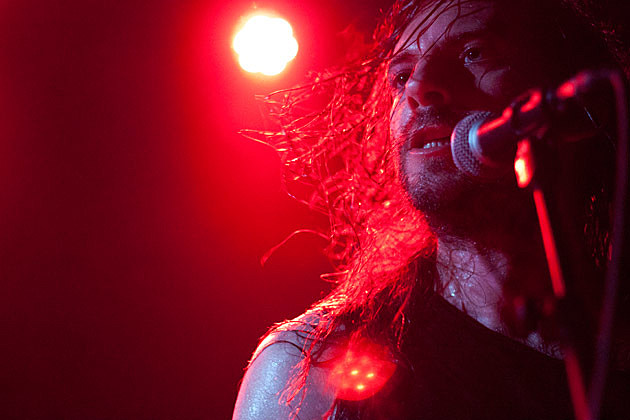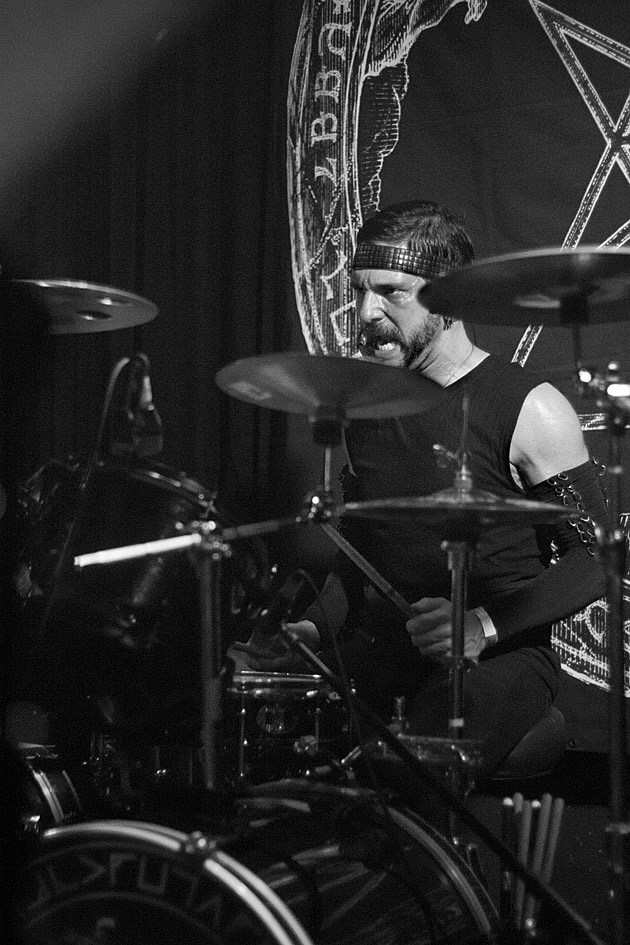 More From Invisible Oranges