Live Report/Photos/Video: Black Breath, Mutilation Rites, White Widows
...
After an appearance at New England Metal and Hardcore Fest on Friday (4/19), hardcore-band-disguised-as-OSDM-worship Black Breath and black-metal quartet Mutilation Rites teamed with Brooklyn's White Widows to play a pair of dates on the East Coast, including Saturday's stop at Knitting Factory on April 20th (pictures below) and Kung Fu Necktie in Philadelphia the following evening.
The show was Mutilation Rites' first appearance back in Brooklyn since their recent Invisible Oranges-sponsored US run throughout March and the beginning of April with Inter Arma, and their enthusiasm to be back in the boroughs was felt as they played a tight and dirty set, emphasis on 'dirty' considering the band's members inclination for spitting on each other in between riffs and growls.
Currently residents of Seattle, Black Breath spoke of their excitement in having the rare opportunity to play on the east coast Saturday night and immediately channeled it into an explosive set. Many sing-a-long chants and attempts at moshing erupted from songs like "Feast of the Damned" from the band's latest release Sentenced To Life, revealing the hardcore band roots of the band (as well as many of the audience members.)
— words by Kelly Kettering
...
White Widows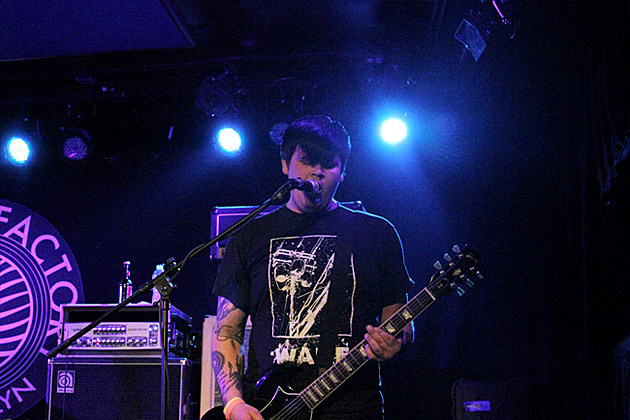 Mutilation Rites
Black Breath
...