Live Photos & Video: Fell Voices, Ashencult & Anicon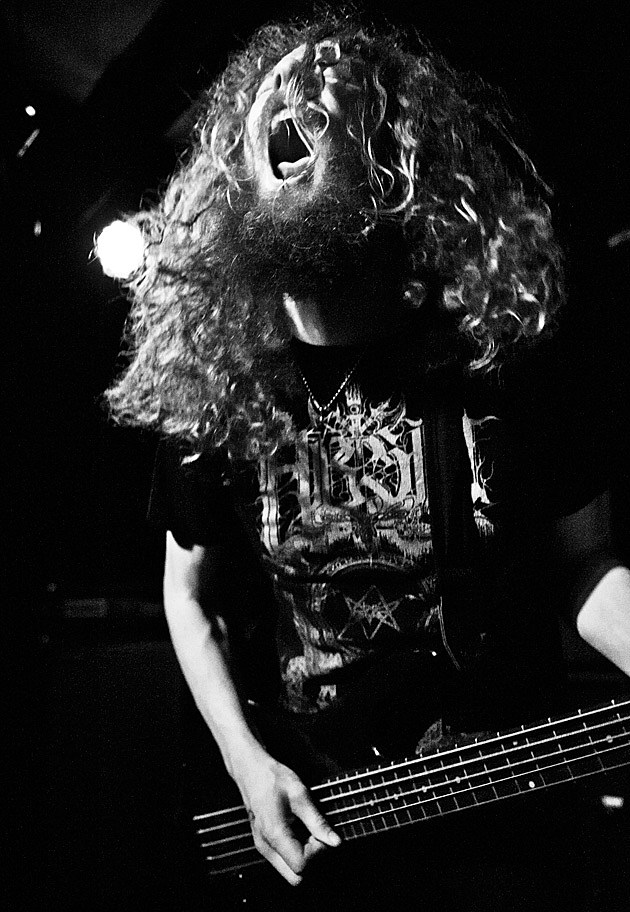 New York and Philadelphia were the lucky sites of a pair of shows by Fell Voices, the West Coast black metal crew's first East Coast dates ever on the way towards a tour in the EU. Saint Vitus hosted the first date on March 23rd, and featured Brooklyn upstarts Anicon (mems Krallice, Trenchgrinder) along with Philadelphia's Ashencult. Pictures and video from their appearance is below.
One of the most interesting stylistic choices of the evening came from Fell Voices, who opt to forgo microphones in favor of pained, muffled screams. Coupled with the band's manic drumming and almost war-metal style guitar tone, Fell Voices were nothing less than enthralling.
Videos and pictures from Saint Vitus are below.
— photos/words by Fred Pessaro
Anicon
More From Invisible Oranges