Live Photos: Invisible Oranges SXSW Showcase
Capping off a long week of performances, the first annual Invisible Oranges SXSW showcase at The North Door on March 16th was the perfect way to ease out of the madness and back into reality. Featuring a headlining set from Arkansas melodic doom titans Pallbearer, a quiet, riveting and rare performance from John Baizley (of Baroness) with surprise guests Bruce Lamont and Mel from Royal Thunder, ripping black metal from Mutilation Rites, noisy and scathing powerviolence from Full of Hell, metallic noise-core destruction from KEN Mode (who filled in for an ailing Pinkish Black), and muscular hardcore from Homewrecker, it was a night that showed some of the wide scope of heavy music as we know it. Invisible Oranges would like to send a personal thank you to all of the bands and fans who attended/streamed the show live, but if you missed it then look for video from the show to surface very soon!
Until next year! More photos from the IO showcase at The North Door on March 16th are below.
Homewrecker by Fred Pessaro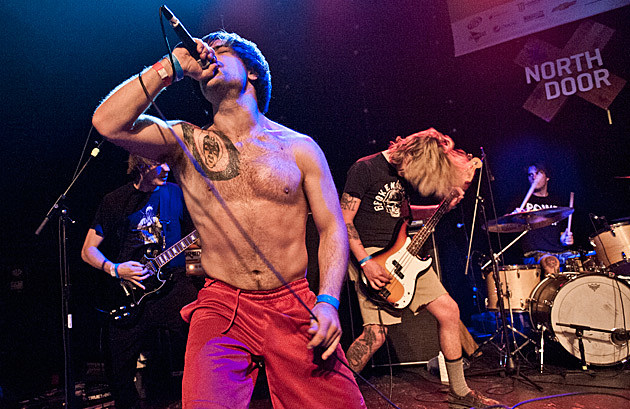 Homewrecker by Greg Cristman
KEN Mode by Greg Cristman
Full Of Hell by Greg Cristman
More photos from The North Door, including shots of Mel from Royal Thunder, Bruce Lamont, John Baizley and Pallbearer, continue on the following page
More From Invisible Oranges