Live Photos: Enslaved, Pallbearer, Royal Thunder & Ancient VVisdom
...
Norwegian progressive black metal crew Enslaved's tour with Pallbearer, Royal Thunder and Ancient VVisdom came to a close at Bowery Ballroom on Friday night (2/22), capping off a North American stint with that final show in NYC. The rendez-vous went down on the same night that Deafheaven teamed with Sannhet to play the latter's record release show at Saint Vitus in Brooklyn (pictures/video).
...
Ancient Wisdom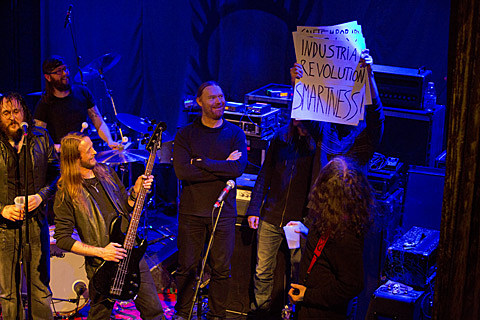 Royal Thunder
Pallbearer
Enslaved
— photos by Greg Cristman
...