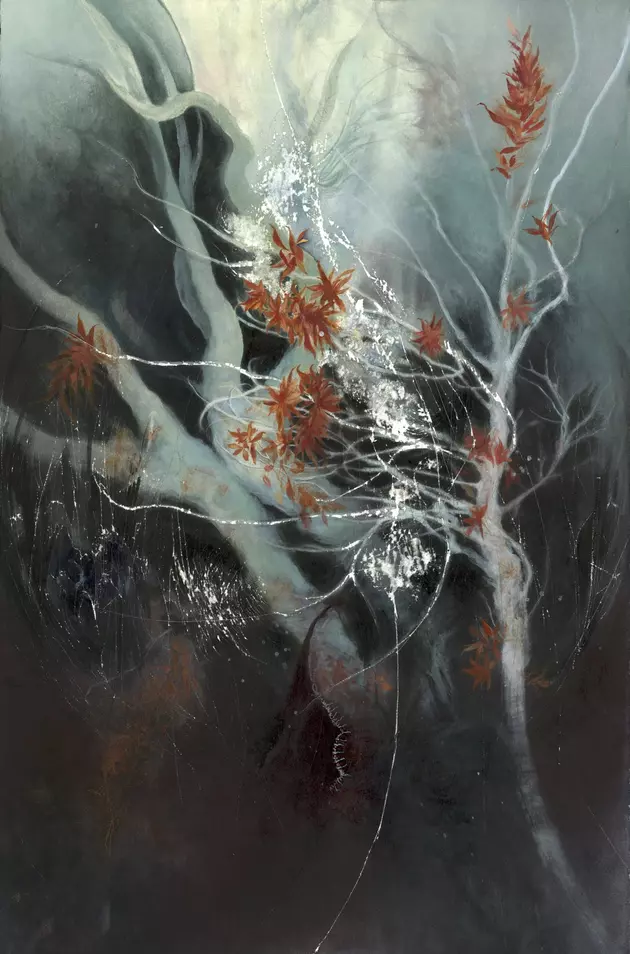 Jeremiah Cymerman Emerges "Out of Many Waters"
As part of our culture's broader nostalgia for 1980s aesthetics, the sounds of John Carpenter's horror scores have recently come into vogue in the heavy metal scene. Whether this comes in the form of flirtations with synthwave or outright incorporation of pulsing modular synthesis, metal has grown adapt at evoking the world of 1980s horror films in sound. Rarely, however, is the resulting music actually scary. A band like The Lion's Daughter, as enjoyable as they are, are only horrifying by association. They recall being scared by images, but the sounds themselves aren't going to keep you up at night. If you want to truly be wigged out by a record, you'll have to get your kicks elsewhere, and the world of new music is a great place to start.
Consider the clarinet. The instrument recalls the kind of music you'd need to wear a tux to hear, but in the hands of experimental artist Jeremiah Cymerman, it is more appropriate for a black robes and candlelight. Much like Colin Stetson's work for the Hereditary score earlier this year, Cymerman's newest album Decay of the Angel turns woodwinds into instruments of terror. Stream the album's finale "Out of Many Waters" below.
"Out of Many Waters" is one of the few pieces that offers respite from the whiteknuckle intensity of the rest of Decay of the Angel. Even though it scales back the truly freaky electronic elements, "Out of Many Waters" is still a disconcertingly intimate listen. Cymerman labels himself as an electro-acoustic artist, and even in a more conventional recording, his ability to make sound physical is evident. This piece is a feat of recording. Every note, squeak, inhale, and adjustment is clearly audible. It isn't so much that Cymerman places the listener into the room where he's performing so much as he places the music directly inside the listeners body, conjuring the sounds up out of the spine and into the ears.
It likely isn't Cymerman's intention to scare his listeners, but rather to challenge them. That "Out of Many Waters" registers as a relief only speaks to how harrowing the rest of Deacy of the Angel is.
Here's what Cymerman has to say about the piece:
The most melodic piece on the record is also the closer, "Out of Many Waters." Throughout the whole album, the solo clarinet is featured in a variety of sonic settings; electronic accompaniments, pedals, and percussion. For the very last track, the clarinet is featured in a stark acoustic environment, performing with a desperate sense of joy and introspection that hasn't been as readily apparent on most of my previous work. It's a delicate and vulnerable ending to an intense listening experience.
Decay of the Angel releases on August 17th via 5049.
More From Invisible Oranges