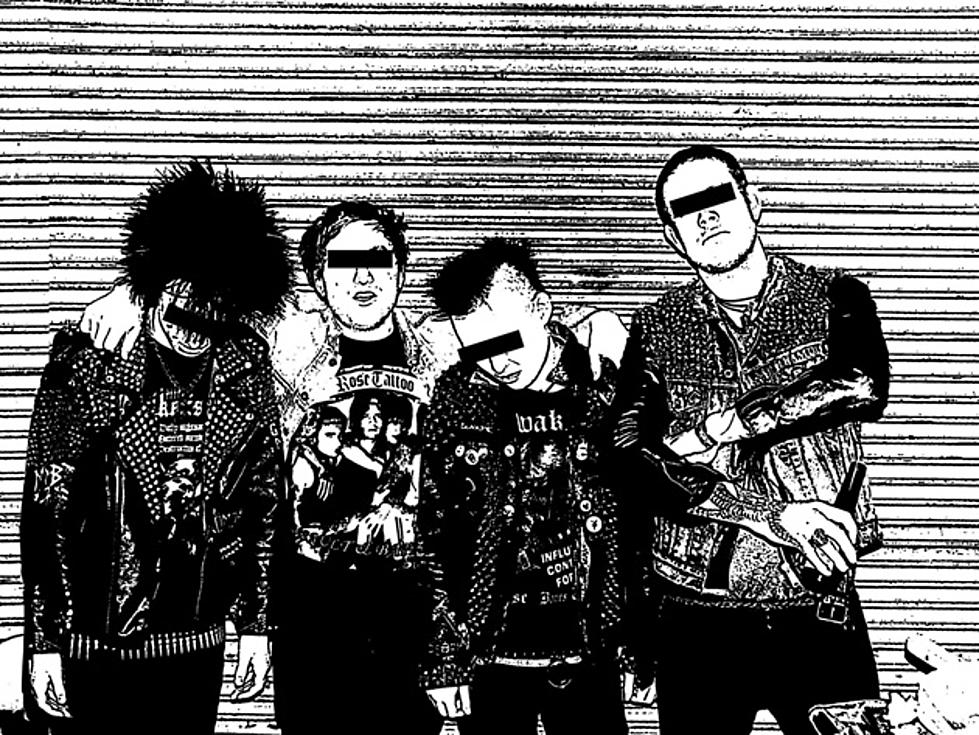 Album Stream: Kromosom's 'Live Forever'
Kromosom. Take heed of the name. This Melbourne raw-punk/d-beat/noise monstrosity has been terrorizing the Australian and international crust/hardcore scene since 2010. Spawned from the ranks of Pisschrist and current members of the infamous and mighty Nuclear Death Terror, Kromosom's field credentials are nothing short of threatening. Following a barrage of vinyl releases and touring, their reputation has frightfully seized the attention of Southern Lord, releasing the discography compilation Live Forever. The release is the band's debut CD and is due on January 22nd, all suitably mixed and mastered by Jack Control (World Burns to Death, Severed Head of State). Stick that in your howitzer.
For the uninitiated, Kromosom is the audio equivalent of pure static played through a jackhammer working over a pile of scratched Discharge records. Think Disclose with a smidgen of complexity. Thunderous war drums pound relentless d-beats; vicious, distorted noise crackles and hisses, occasionally permitting the nuances of grinding riffs; screams and shouts incandescent with rage leap forth, held back by the speakers like a rabid pitbull on a leash. From start to finish, Live Forever is a disgusting credit to their anti-musical repertoire (which includes a self-titled 12", Hardcore Pollution split 7" with Isterismo, and the Paranoid 7") and leaves the listener bruised, battered, and suffering terminal tinnitus.
Best served with a 40oz of Olde English. Check out Kromosom on tour in the US this summer (so far, an NYC show, MDF and Chaos in Tejas appearances have been announced), and peruse the full album stream below should the above take your fancy.
More From Invisible Oranges