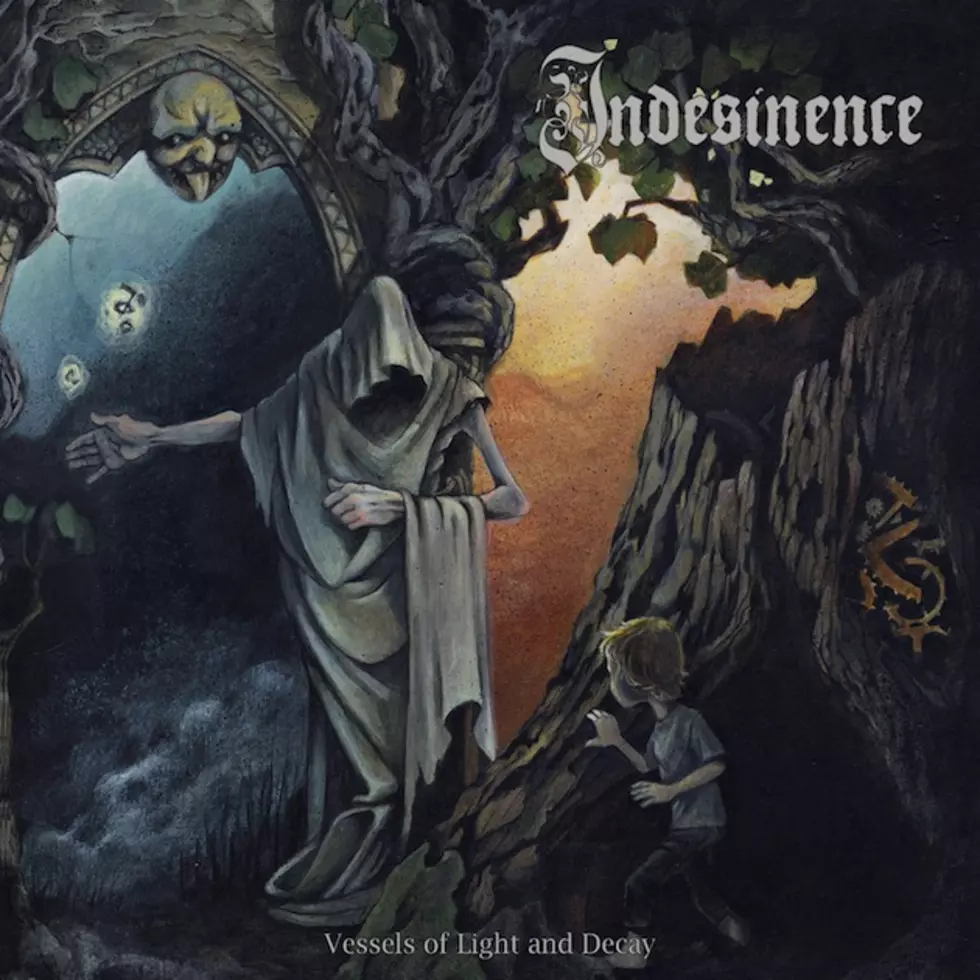 IO Exclusive Album Preview & Track Premiere: Indesinence's "Communion"
If asked for metal's most depressing niche, most metalheads would name funeral doom. (For most depressing themes, anyway; as others have noted, the most depressing form of metal in actual practice is "local death metal.") But despite offering songs with the same duration as actual funerals, funeral doom has never reflected my experiences with bereavement. When I've lost loved ones in the past, my sadness was tinged with anger and fear. Mortality is senseless, cruel, and inescapable. Funeral doom, with its crushed-velvet singlemindedness, streamlines these feelings into a monochrome mope.
Britain's Indesinence, however, does not. Profound Lore's latest unearthing shares a member with Norway's Code, another excellent band that has spent a decade toiling in obscurity. It also includes current and former members of Pantheist, Esoteric, Cruciamentum, and Grave Miasma. Doom and death each have strong representation here.
This pedigree is both telling and important for Vessels of Light and Decay, Indesinence's second full-length of their 11-year existence. Like many doom acts, Indesinence spin lengthy yarns for "La Madrugada Eterna" (which translates to pre-dawn eternity). Their music bears a superficial similarity to Evoken's recent PL debut (reviewed here): booming low end and chiming melodies bespeak a rugged sadness.
But Vessels of Light and Decay is more varied than its neighbor, both emotionally and structurally. Its death metal influence adds more than additional weight to the songs. "Communion" even works up a sweat—morose melodies share the stage with acrid grooves; loping drums and tremolo picking muscle the trudging tempos aside. Indesinence don't just fear the reaper. They hate him, too.
Below is the exclusive premiere of the track "Communion". Vessels of Light and Decay will be released on September 18th as a hardcover digibook CD.
Indesinence - "Communion"
PRE-ORDER VESSELS OF LIGHT AND DECAY
More From Invisible Oranges