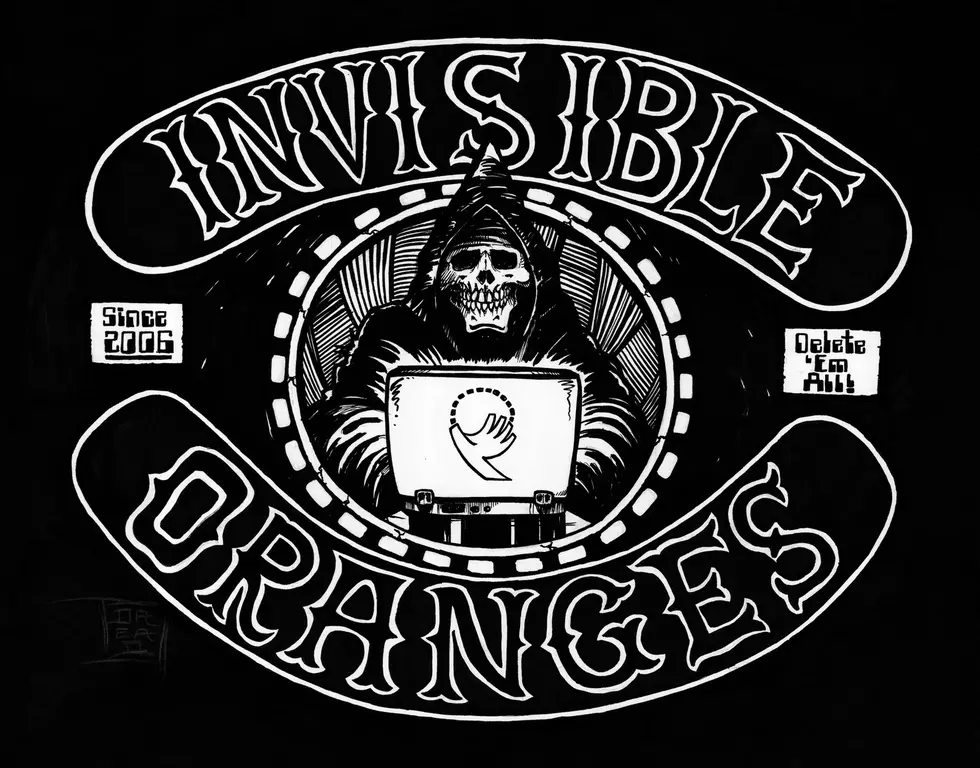 Here's to the Future: Invisible Oranges Launches a Patreon
Dennis Dread design
The time has come, and we're going for it. Invisible Oranges -- with our eyes dead-set on the future -- launches a Patreon today.
If you're unfamiliar with the crowdfunding service, here's the basic idea: Patreon is an online platform whereby content creators such as Invisible Oranges can offer readers and fans multiple tiers of rewards and extras in exchange for monthly subscriptions of corresponding cost. Feel welcome to check out the Patreon page linked above to see what we've cooked up for you. Keep in mind, though, this initiative is still in its infancy -- expect updates and enhancements as we keep taking new steps forward.
Let's address one thing up front, though: Invisible Oranges is a free publication. By no means would we ever expect our readers to begin paying for the same depth and breadth of heavy metal reporting that they've come to expect from us over the years. Our dedication is the the craft of procuring and producing the highest quality written content in the metal scene and delivering it to you, our readers, for no cost.
The immediate idea behind the Patreon is to offer bonuses which go above and beyond the content we've already been publishing. Enhancing reader interaction is one of our goals, for instance -- an Invisible Oranges more in touch, in tune, and integrated with readers and their thoughts. The deeper idea is that you now have the opportunity to directly support the future of Invisible Oranges, and in turn, get some neat perks. It all goes toward one thing: ripening the site's future for everyone's enjoyment.
We plan on enhancing our content, introducing new features, and, above all else, supporting our contributors who continually put their hearts and souls (not to mention crafts and skills) into our venture. In no way could we have made it this far without them; likewise, they are inextricably tied to our future. Our deepest thanks go to everyone who has ever produced content for this website -- we are honored to house your work for years to come.
Throughout its history, this publication has relied squarely on the dedication of you, our readers, who consume and analyze our work every day. You trust us to deliver the freshest, most in-depth coverage in the business, and we work tirelessly to meet those expectations. It's the right thing to do. There is no way to fully express how deep our gratitude goes for your readership. We do this for you all, we do it for the music, and we're doing this Patreon to enable us to do even more.
Here's to a great future -- here's to clutching the juiciest oranges of them all. As always, thank you for reading.
Ian Cory
Jon Rosenthal
Andrew Rothmund
Become an Invisible Oranges patron, HERE.
More From Invisible Oranges