Invisible Oranges CMJ Showcase Preview Part 1 + AFTERPARTY ANNOUNCEMENT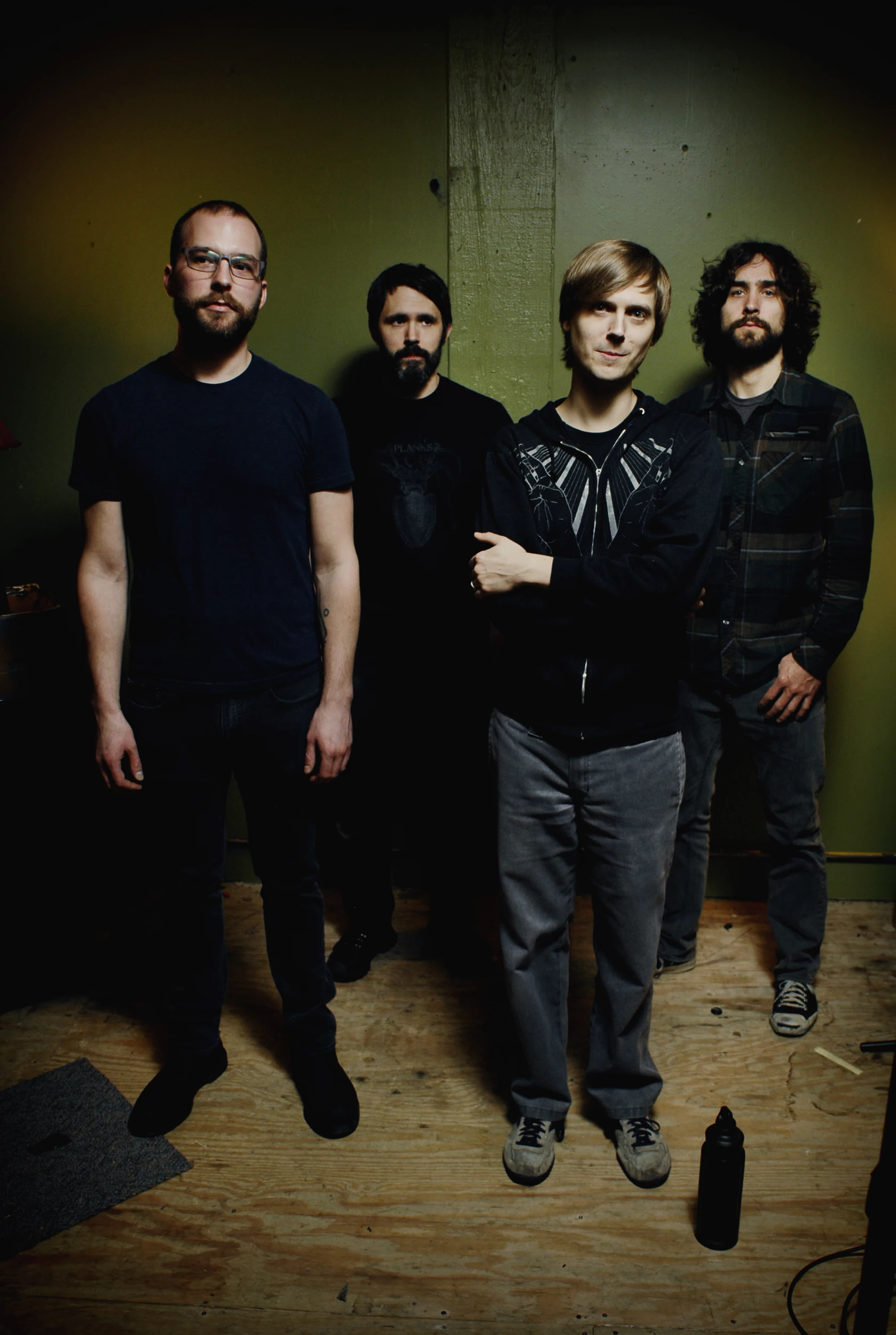 Before we dive into the first half of Ian's great CMJ showcase preview, a brief and awesome announcement:
We at IO have been working hard for months to put our two CMJ showcases together, so we decided to reward ourselves by throwing a party. The FREE IO CMJ showcase afterparty will take place on Friday, October 18th (10/18) at The Omega Order Warehouse (94 Bogart Street, Brooklyn, New York). And surprise: there are bands. Phantom Glue and Aksumite will both heroically put in second appearances. They'll be joined by Brooklyn doom/sludge crew Flown and a special guest headliner, who we'll be announcing on Thursday. Watch this space for updates.
The party begins at 9pm, but our bands won't go on until late. This is a kegger: you can BYOB, but there will also be kegs of Victory lager, courtesy of Victory Brewing Company, that you can purchase a cup for. You can join the Facebook event to keep track of relevant announcements in real time.
It's gonna get weird. See you there. Now, back to our regularly-scheduled programming.
Well, what do you know: Your old friends at IO are putting on a show.
Join us on October 17th and 18th at Saint Vitus Bar in Brooklyn, New York for the IO CMJ Showcase. We've curated a bevy of badassery for your headbanging enjoyment. Riffs will be strummed, hands will grow horns, and ears will ring like a test of the Epic Night Reminder System. Thinking you should come? No, you need to come. Get your tickets for both nights while you can. First up, our show on Thursday the 17th. Here are your reasons why:
Who: The band who launched a million instrumental sludge ships. The Illinois boys built the bridge bringing post-metal to the mainstream, creating a clever chugging spectacle palatable for people wearing spectacles and the longhaired tried-and-trve alike.
Why: Anyone stating their distaste for these birdies hasn't seen the muscled-up quartet in the flesh. Like other poster children for post-_____, Pelican is an experience needing to be felt. Riffs measured in megawatts bathe you in gain. Kick-drum hits rattle your sternum. Subsonic bass tones make the hairs on your neck do the wave. It's a hell of a thing. Catch yourself up on their back-catalog, peep their new songs from their excellent upcoming LP Forever Becoming wherever you can, and get ready for all your preparation to be blown away as soon as they plug in.
Who: For 22 years, Ringworm has channeled the Cleveland hardcore tradition through thrash madness.
Why: The cover for their recently released Relapse EP Bleed might be the most succinct summation of their ferocity; two beat-up fists smeared with plasma. Ripping through turbo-charged core, Ringworm will delight metalheads with deft thrash trems while causing flammable punks to run around like they're alight. If you've never caught a hardcore set, this is a heck of a baptism. One of the few outfits on the planet that gets better, faster, heavier with age.
Who: This Denver trio has crawled on to the scene with barbaric blocks of sludge strapped to their backs.
Why: Want to turn any sunny day into a doomed night that will never end? Spin their debut LP Scorn. Primitive Man molds the core of yore into elongated misanthropy befitting the slow-motion torture of the most hateful drone disciples. However, unlike some amp hymns tuned to hate, these guys score their void-staring sessions with actual riffs. Feeling awful never felt so freeing.
Who: These punks from Michigan drape their tales of ancient Africa with a BM attitude. First live appearance ever!
Why: Aksumite breaks the blackened punk rules by being legitimately great and not ending up as just a mess of d-beats waiting to be fetishized over by cassette collectors. Hit play on the embed above and try to deny your fingers from balling up into a righteous fist when the riff at 46 seconds lands. Classic punk chugs whipped up into a grym fervor? You just know this is going to be a gas.
Who: Trenchgrinder-related stoners burn through a bowl of dank doom.
Why: Definitely not a band to sleep on (though, it may be okay to get your Sleep on), HASJ are blessed with the innate ability to make heads nod. Whether they're stretching out like a fuzzy yogi or putting a bounce in their trips, these fellas are metal Moses, getting a sea of metalheads to bob on command.
Come back tomorrow for a preview of who is playing the IO showcase on Friday (10/18) at Saint Vitus.
More From Invisible Oranges