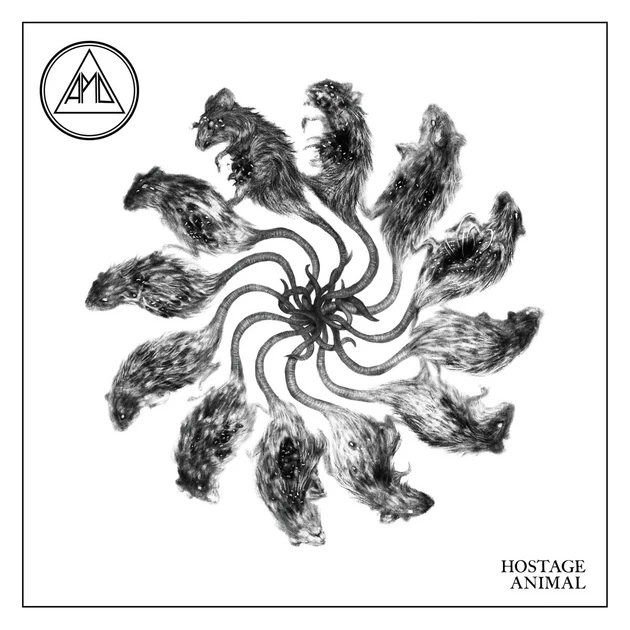 All Pigs Must Die Unleash Their Inner "Hostage Animal"
Ah, the eternal question, posed by those on the outside looking in. It's easy to understand; extreme music, especially over the last few decades, has progressed light years ahead in terms of speed, technicality and, yes, anger. It took seventeen years to go from "War Pigs" to Scum, and just about half that time to get to Explosions In Ward 6. Metal, punk and hardcore do tend to contain that primal release plenty of its fans love and crave, but it is tempered by purpose. It's a well-worn cliché, but "method to the madness" is a good summary of metal's distillation of talent and creativity into a controlled chaos. From the start, All Pigs Must Die has been as good a representative as any when it comes to focused anger expressed through words and riffs. Third album Hostage Animal stands as a lighthouse above a very pissed-off ocean.
Four years between releases has done nothing to weaken All Pigs Must Die's tenacity or ferocity. It helps that everyone in the band has plenty of concurrent musical projects going, including new guitarist Brian Izzi (Trap Them). Though the setting for Hostage Animal remained the same – Kurt Ballou has recorded all All Pigs Must Die's albums at his Godcity studio – there are noticeable differences from previous efforts God Is War and Nothing Violates This Nature. "Slave Morality" flowing into "End Without End" is the slowest the band has ever played, finding atmospherics and some classic soloing only hinted at before. Don't expect any crooning from vocalist Kevin Baker, however; he still goes full-tilt, somehow coming across as even more intense with a midtempo groove behind his roars.
"Blood Wet Teeth" (song title of the year?) opens the second half of the album with a Celtic-Frost-on-steroids riff before drummer Ben Koller blasts it wide open, an absolute tornado of a song that ends in a mosh stomp that would make Ringworm puke green with envy. "Moral Purge" imagines a world where Slayer cut their teeth in Stockholm instead of Huntington Park, and "Cruelty Incarnate" adds more slow-burn to the APMD fire before finishing it off with near-black metal blasts and tremolo picking. "Heathen Reign" ends Hostage Animal on a big, bombastic note, collecting some of the standout musical themes of the album into a streamlined bludgeoning. The production feels like everything is right up front, hammering away at what's left of your cerebrum (and eardrums). 'Satisfactory' as an evaluation has negative connotations, but a piece of music that truly satisfies expectations is rare. Hostage Animal satisfies on all fronts.
Hostage Animal will be released on October 27th via Southern Lord and it is streaming now at Noisey. You can follow All Pigs Must Die on Facebook.
More From Invisible Oranges